They've just played three gigs in Ireland and now Wilco have released their new album, Cousin. Alan Corr talks to the band's guitar ace Nels Cline
Whisper it, actually sing it from the rooftops - Wilco have long entered the pantheon of Great American Bands. Their front man, Jeff Tweedy, has been called the best songwriter of his generation and over the past thirty years, the quality of their output is a wonder of the modern music industry.
The Grammy award winning Chicago band have the ring of authenticity of a cult act and have recorded some of the greatest examples of what Gram Parsons called "cosmic American music" on albums such as Being There, Yankee Hotel Foxtrot and A Ghost is Born.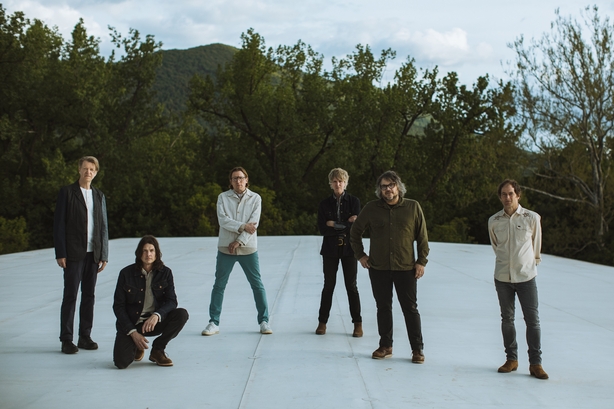 They've just played old out shows in Belfast, Cork and Belfast and now they have unveiled their thirteenth album, Cousin and they're back to their experimental best. Collaborating with Welsh artist and producer Cat Le Bon, the new record features saxophone, cheap Japanese guitars, and a cinematic, New Wave-style drum machine
But Wilco's not so secret weapon is guitarist Nels Cline. His chiming chords and intricate solos are what often what elevate Tweedy's bittersweet and wry songs into the stratosphere.
We need your consent to load this Spotify contentWe use Spotify to manage extra content that can set cookies on your device and collect data about your activity. Please review their details and accept them to load the content.Manage Preferences
Speaking viz Zoom from Belfast, where the band are about to play the Mandela Hall, Rolling Stone magazine's 82nd greatest guitarist of all time is a man who speaks fluent riff.
An affable beanpole, he has a yuk-yuk laugh and as "the old man of Wilco" (his words), he has seen it all. He has been the guitar ace in the pack since joining the band as a fulltime member in 2004 and anyone who has seen the band live will now that this is a man who really goes into the zone when he is playing.
"Apparently, yes. Haw haw haha," he yuks. "I like sound checks, as soon as there's sound, I'm a happy dude."
Your new album Cousin arrives just over a year after your last record Cruel Country, which was a double. It seems the band and Jeff are going through a hot streak at the moment . .
"I would say Jeff is kinda on fire. His third book is about to come out, he's on Substack all the time and he probably has a bunch of songs that he's still trying to find a home for, on a Wilco album or a Tweedy album. He's unbelievably prolific, we're just trying to keep up."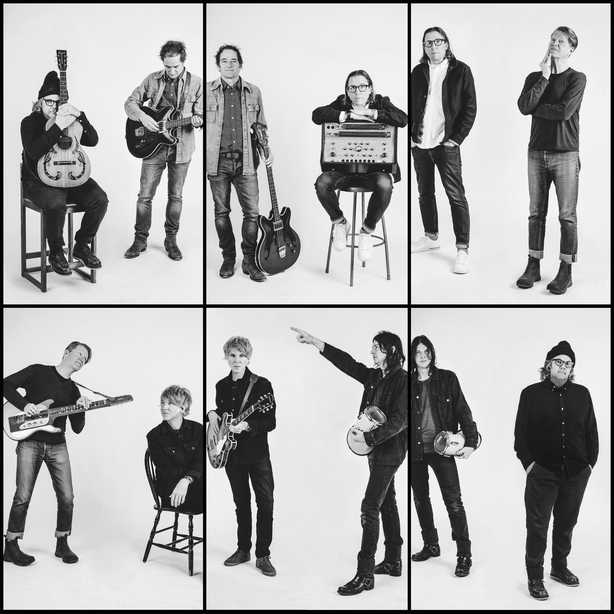 Welsh musician/producer Cate Le Bon produced Cousin - this is the first time Wilco have handed the reins over to a producer outside their immediate circle of collaborators in well over a decade. What did she bring to the party?
Nels: "She told me that her father is a huge Wilco fan so she was very familiar with our oeuvre, as it were, so when she heard the new songs, I think she came in with some ideas with her understanding of Wilco's music and Jeff's music. She came in with some production ideas that were really quite specific, not in a fussy way but a kind way about the drums for example.
"In terms of sound, we did some recording with her with everyone there and then it splintered off into separate sections with each member. So, I worked with her for two days which involved me overdubbing and trying a lot of sounds that she would use to either explain in very explicit terms or metaphorical terms, searching for some metallic, brittle sounds, lots of wheezing fuzz sounds.
"She would describe them to me and I would try to play them and Jeff was there in a room full of a million effects pedals. Without spending too much time on it, we would just search for the sound she was thinking of."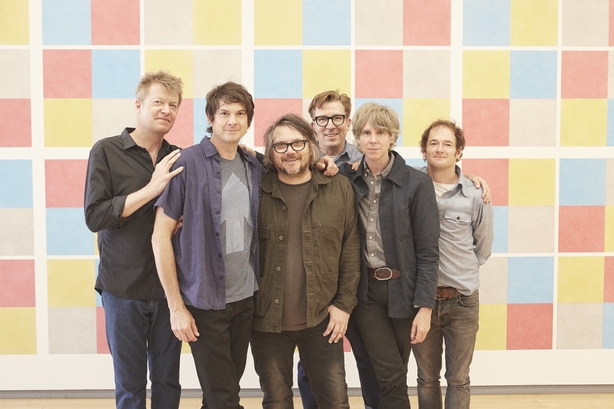 Cate has a lovely expression for your playing, she said it was "the weather than carves a path for Jeff's lyrics".
Nels: "I'm happy to hear that! I would never imagine such a metaphor or such a compliment. She was a lot of fun, not that we were just goofing around but she was so delightful, very pleasant and focused. Jeff and Cate had a great time working together."
Big question - what do you think these new songs are about?
Nels: "Oh god! I never weight in on this. I'm sorry because they're all different and a lot of times we can easily point to Jeff's reflections on loss, he sings about death quite a lot but usually in a poignant way and a somewhat philosophical way. There's also interpersonal relationships, lies, obfuscation, hypocrisy and then also, if I can toss in there somewhat cautiously, joie de vivre."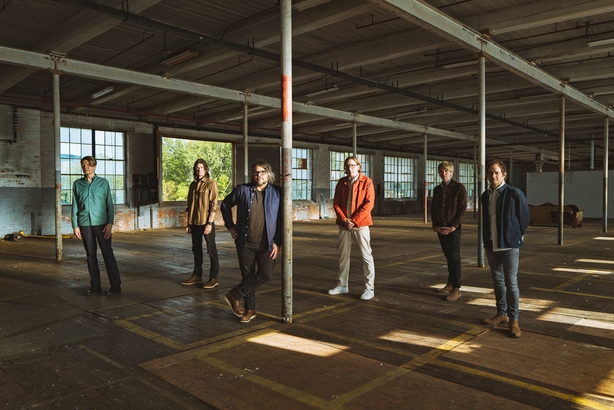 Jeff has always been open about his own demons but he remains quite an enigmatic character. You've seen him up close for nearly 20 years - what's he really like?
"I've seen Jeff play solo and that's when a lot of his humour emerges. He's hilarious. Everyone in the band has a unique brand of humour. I think that's one of the reasons we get on so well. We enjoy what we do but also we don't sit around being super morose. I can't really in a nutshell describe Jeff to the world satisfactorily but he's driven. He has a lot of ambition but that's part of why he's prolific and why he's an artist. He's also very politically astute and very caring on a societal level in spite of his innate alienation hahahaha."
We need your consent to load this YouTube contentWe use YouTube to manage extra content that can set cookies on your device and collect data about your activity. Please review their details and accept them to load the content.Manage Preferences
Ireland has produced at least two guitar heroes - the best being Rory Gallagher. Was he on your radar when you were growing up?
Nels: "Absolutely, man. I bought that first Taste album when it came out maybe because I heard Blister on The Moon on Underground FM, really, really liked it but On The Boards is the one that got me. It's Happened Before, It'll Happen Again was really big for me. I was trying to position myself mentally and aesthetically as a teenager on what I thought was the jazzier side of guitar playing even though I was a total blues rock guy.
"Jimi Hendrix was my first inspiration to play for life. Before that it was The Byrds and Buffalo Springfield but guitarists like Rory struck me and not just because he was coming out of what I would consider a blues approach but rocking the hell out of live performance, that level of passion and commitment.
"Looking at that beat-up Stratocaster and thinking about all the gigs, all the pubs, all the concert stages and all the sweat . . . Rory always impressed me as being one of the most passionate and powerful performers of the day. And obviously a total badass on the guitar."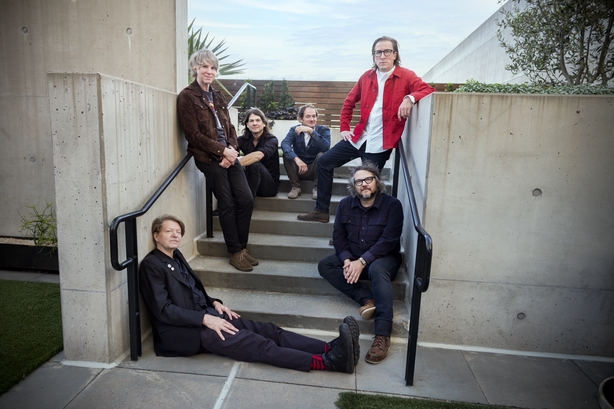 The Edge of U2 was hugely inspired by Rory. Do you see The Edge as a stylist, a technician or just a very good player?
Nels: "I actually met him one time. He is the most lowkey but charming guy. He's married to the sister of a friend of mine in LA. The Edge has had a massive impact on the sound of popular music. I've just finished a biography on the guitarist John McGeoch, who's a huge favourite of mine, and I'd imagine his influence on The Edge. There was a time when there was a sonic design to rock `n' roll in the eighties that a lot to do with all these amazing guitar effects, flangers and all this magical stuff that maybe John Geoch was a pioneer of and I feel the Edge heard that and took it in his own direction. It's a sound that in its own simple, direct way creates this resonance. He's also written and co-written a million massively popular songs that communicate to the world and even though I'm not the biggest U2 fan, when they first came out I was digging a lot of bands on that scene. I still have my New Year's Day 12" import, I like that song.
"The Edge has had an impact in popularity in sound and songs and almost as big as impact on guitar in popular music. Only a handful of people have had such an impact in the last thirty years."
Your 2007 song Impossible Germany has become somewhat of an anthemic calling card for Wilco. People talk often mention The Allman Brothers or the interlocking guitars of Tom Verlaine and Richard Lloyd of Television when it comes to the song but for me it's always been like Scott Gorham and Brian Robertson twin guitar interplay with Thin Lizzy . . .
Nels: "I hadn't really thought of that but it is a fair comment because they're way up there in the twin peaks of guitar harmony and riffs. I love a good riff; I live for a good riff. Even my own band, which is supposedly jazz or jazz fusion, I try to make sure there's some killer riffs in there.
We need your consent to load this Spotify contentWe use Spotify to manage extra content that can set cookies on your device and collect data about your activity. Please review their details and accept them to load the content.Manage Preferences
"Their timbre is so different from the more modest timbre of impossible Germany but yeah, sure why not? I didn't grow up listening to a lot of thin Lizzy but I know that Jeff is a fan."
Wilco are now quite rightly considered one of the great American bands. Where do you think you sit in that lineage?
Nels: "I certainly had no idea of joining a prominent rock `n' roll band back in 2004, it just sort of happened and now it's been 19 plus years. I definitely didn't see that coming and it went by in the blink of an eye so far. In terms of American bands, I could go on and on, but why American - why not world bands?
"I'm a huge Allman Brothers guy and I saw them with Duane when I was in high school. Duane was kinda my guy and maybe I modelled my sound after him and I was also very influenced by Peter Frampton when he was playing with Humble Pie and a handful of American players like Johnny Winters but I didn't try to play like him.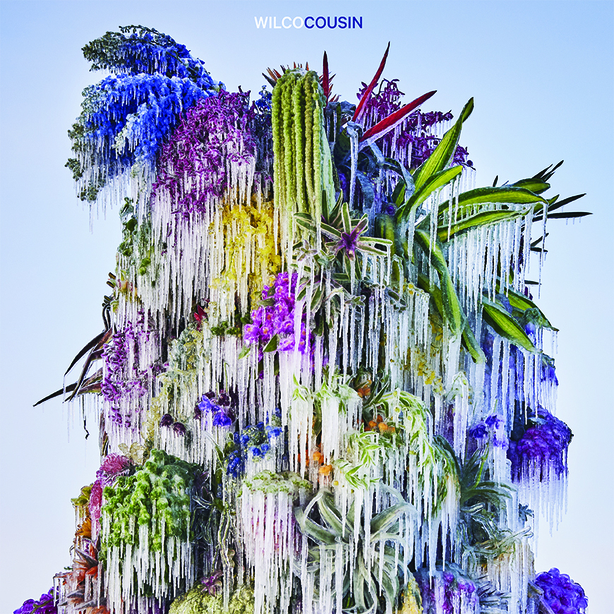 "Duane and Dicky had a huge impact on me. I never tried to play like Jimi Hendrix but he was my absolute inspiration as a teenager and well beyond that and still is. My head's just spinning now with American bands. For me Sonic Youth is just crucially important, they honestly changed the way I think about playing guitar.
"Television are one of my favourites of all time. They were the start of me getting interested in rock `n' roll in the late seventies because after Duane's death I had gone off into progressive stuff and jazz rock and what they call fusion if that means anything."
Alan Corr @CorrAlan2
Cousin is out now on dBpm Records