Reality TV star Jack Osbourne has announced he has married Aree Gearhart.
The 37-year-old son of Sharon and Ozzy Osbourne rose to fame as his family starred in their own MTV reality show The Osbournes.
Osbourne, who is also a TV presenter, revealed in December 2021 that he asked Gearhart to marry him while on a winter break in the snowy mountains of Montana.
In an Instagram post on Thursday, the father-of-three wrote: "Something really cool happened. I married the most amazing woman I've ever met. All in."
Osbourne also shared an image of him in a pale pink suit and grey shirt alongside Gearhart in a simple white wedding dress and veil in front of a background of trees.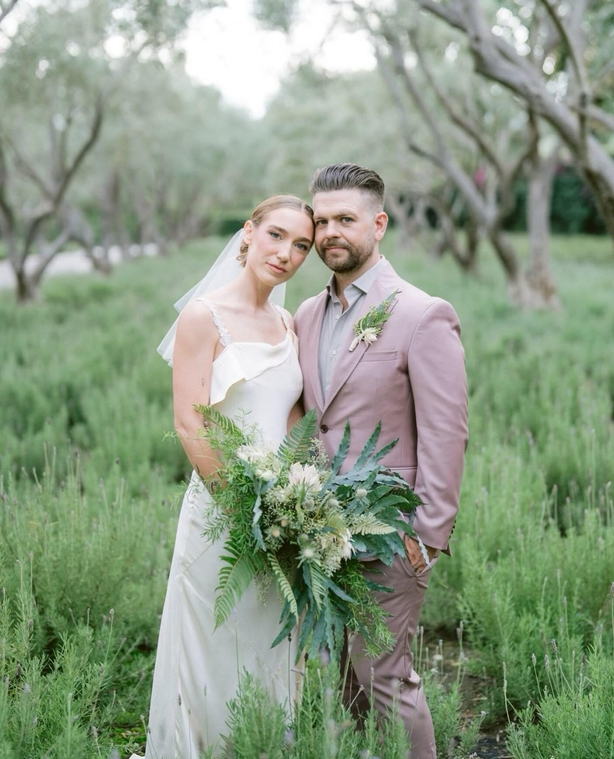 Osbourne, who has worked on the BBC's Saving Planet Earth and Ozzy & Jack's World Detour, shares children Pearl Clementine, Andy Rose and Minnie Theodora with his ex-wife Lisa Stelly.
On Christmas Day, he shared a photograph of him and Gearhart with his children alongside his mother Sharon and sister Kelly Osbourne.
The family revealed in 2020 that Black Sabbath star Ozzy has Parkinson's disease. He said earlier this week he has had his final neck surgery.
Ozzy told Piers Morgan Uncensored: "I can't believe I've come to the end of it… It's been five years of absolute hell for me and the family."
Jack said it is a "common misconception" that his father's health issues are due to his Parkinson's and said they are more caused by a fall in 2019.
The incident is said to have aggravated Ozzy's injuries from a near-fatal quad bike crash in 2003, stopping his No More Tours 2 shows from going ahead in Europe and the UK.
Ozzy said: "I have Parkinson's but I never think about it."
He said in February he was pausing touring "for now" after extensive spinal surgery because he was "not physically capable" of the travel involved.
Source: Press Association