Neighbours newcomer Mischa Barton has said her character Reece's fling with Lassiter's Hotel employee Byron is pure "escapism".
The former star of The OC made a dramatic splash in her first scenes in the resurrected Australian soap, arriving at the hotel and immediately catching the eye of the hotel bell boy, played by fellow newbie Xavier Molyneux.
We are so excited to share an official first look of brand new #Neighbours, with Reece's (Mischa Barton's) first appearance! 🍿 Watch this and more from 18th September on @AmazonFreevee, @Channel10AU, @TVNZ, @RTEOne and @PrimeVideo depending on where you are. pic.twitter.com/U6AYEidUtl

— Neighbours (@neighbours) September 8, 2023
Barton's mysterious character claimed to be called Reece Peters when she arrived in Erinsborough, but it soon became known that she had been concealing her true identity.
Wednesday's episode revealed that Reece Sinclair is her real name, and she is a member of the Sinclair family, the wealthy US investors who now have a significant stake in the hotel.
Barton told Digital Spy how the storyline is set to develop.
"Reece is definitely going to get involved in the business side of things," the American actress said. "That's going to make some people happy and some people not."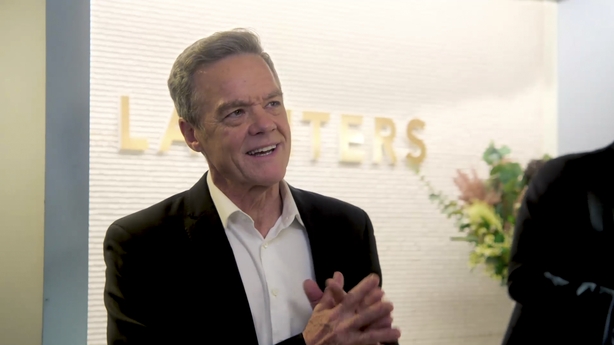 When asked if Reece is a match for ruthless Paul, Barton said: "Yeah, Reece is quite fierce actually! As a character in general, she's a woman in business who doesn't like to take any s***. That really irritates Paul."
Reece has been enjoying a fling with hotel employee Byron which wasn't part of the plan for her stint in Erinsborough.
"I think Byron is definitely a bit of escapism for Reece, that's for sure. She's been through a very structured, very businessy type of background," Barton explained.
"I think that during her time in Australia, she wasn't expecting to fall for the bell boy, but hey, these things happen!"
Barton wasn't sure their romance would stand the test of time.
"That's the ongoing drama – how much can she love him and commit when they are from two different worlds?", the 37-year-old actress asked.
"That will be the whole push and pull of the situation. Her permanency there is not great, so how much can that relationship really work out?"
The new season of Neighbours airs weekdays on RTÉ One at 2pm, RTÉ 2 at 6pm and on RTÉ Player.