As The Lion King returns to Dublin's Bord Gáis Energy Theatre, RTÉ Entertainment's John Byrne meets two of the show's cast - Thandi Soni and Dubliner Brian Gilligan.
What's seldom is wonderful.
It's not often that a local lad gets to take on a big role in a West End musical, never mind something as sensationally successful as The Lion King. To then bring the show back home to the Bord Gáis Energy Theatre makes it even more special.
That's the opportunity that's arisen for Malahide native Brian Gilligan, who play the role of Scar in Disney's award-winning musical when the production plays a limited season in Dublin from Thursday September 28 until Saturday November 11.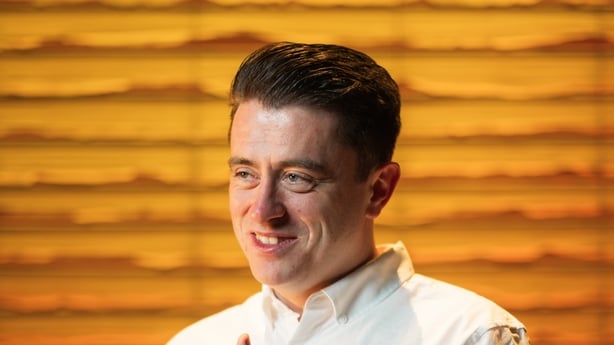 Gilligan trained at the Royal Irish Academy of Music and has featured in productions such as Romeo and Juliet at Dublin's Mill Theatre and Jimmy's Hall at the Abbey Theatre.
As he acknowledges, "The villainous Scar is a dream role - he is an extremely complex character who audiences love to hate and a joy to bring to life on stage. I can't wait to take to the stage in Dublin having been on tour with this amazing cast. What a homecoming."
I'm in the salubrious surroundings of The Circle Club, the exclusive and elegant private members club at Bord Gáis, ahead of The Lion King's third run at the much-loved Dublin venue.
As well as Brian, I'm meeting Thandi Soni, who has been involved with the show for many years in the pivotal role of Rafiki.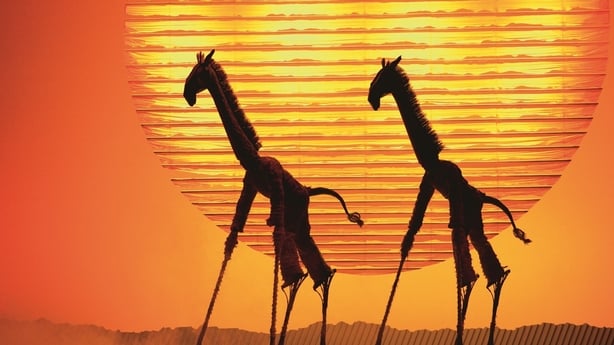 Julie Taymor's internationally celebrated stage adaptation first opened on Broadway in 1997 and 25 global productions in nine different languages have been created since then. You might be aware of its popularity.
The original score from the animated film was expanded for the stage and now features 15 musical numbers.
As well as writing completely new songs, South African composer Lebo M created a blend of African rhythms and chorales, with additional material by Julie Taymor and Mark Mancina.
Elton John and Tim Rice have added three new numbers to the five that they wrote for the award-winning score of the animated film.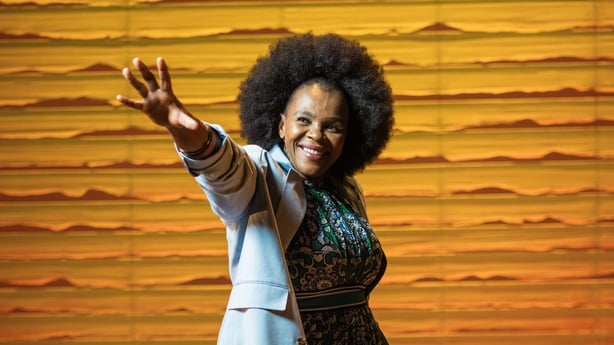 As well as the music, there's a visual flair and distinctive energy to the show that makes it a pretty unique night out that makes it one of the theatre world's most in-demand tickets.
John Byrne: Thandi, you've been involved in this show for a long time. If anyone can some it up as an experience, you can . . .
Thandi Soni: It's just amazing to be part of this show. You can take a break for a short while, but when they call you back you can never say no. Because you know how good it is. It's such a good piece.
I'm one of those people that when something is good, and you're part of it, and it won't hurt you in any way - what's the point in running away? And this show is one of those.
I know there are so many people at home, lining up, waiting to become part of it, would like to become part of it. So I just said I won't leave until I fell it's time - or the show decides otherwise, because it's kind of a two-way street.
Brian, in contrast to Thandi, this is pretty much new to you . . .
Brian Gilligan: It is. And I feel very, very lucky to be a part of it and I have been granted a wonderful opportunity to take over the role of the iconic villain. I'm so grateful for it and it's really going to be very exciting - especially to bring it back here.
Irish audiences are fantastic. They're always up for a good night - and they definitely relate to a story like The Lion King. And not only from the movie, but the fact that the show has been here twice before in the past, and we've been able to perform on this very stage, and todo a third time is a charm, as they say.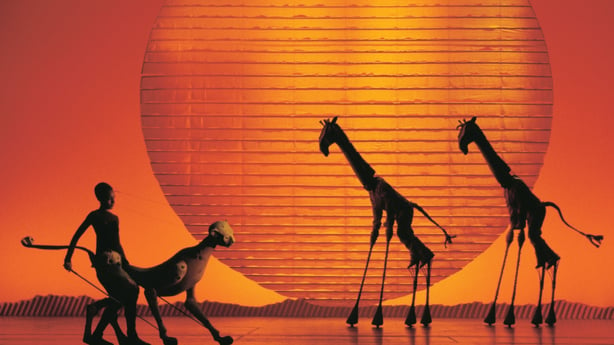 Thandi, you've been in Dublin before. You know the drill.
It's different, because when we were here before, it was during that hard time when covid was still like a 'thing', and we couldn't really explore Dublin. So this time, all of us who are not from the UK, or Dublin, we are saying 'Let's go see it!'
We are really excited and then Brian is going to be our tour guide!
It's the one show that's hugely popular. What is it that makes it a massive must-go event? What is the attraction, Thandi?
There's a word that Brian used in one of the interviews, when he talked about it, saying this is one of those shows that you watch and you feel a sort of affirmation, you feel somehow affirmed. It's one of those shows that kind of agrees with your story, or kind of helps you fix your story.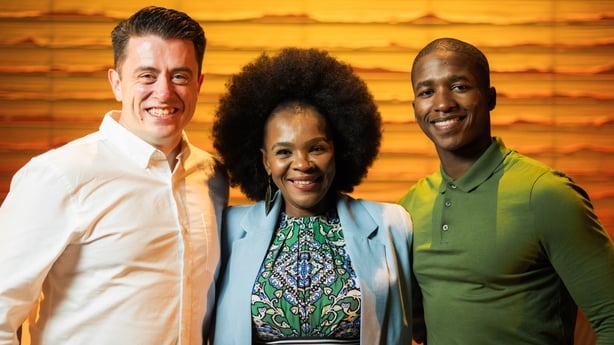 Everything that just happens on stage . . . it's so magical that the person who came today makes sure that they tell the next person, 'That was magical on stage!'
And the puppets! Seeing Scar and Mustafa's masks move the way they do, it's one of those unbelievable things that you only think you're going to see in the movies, because they manipulate it by computers.
But these are people actually moving with their masks and you have to see it. And some people come back again and again because the story alone is beautiful. The way it's rendered is out of this world.
From the songs to the movements to the dancing on the stage, and to have people bouncing and jumping just like gazelles, roaring like lions and actually making that seem like a reality at that moment. People would come back for that.
Anything to add that that, Brian?
And I also think it makes it so much more elaborate as an experience for the audience to come along and take in everything about The Lion King and what it does.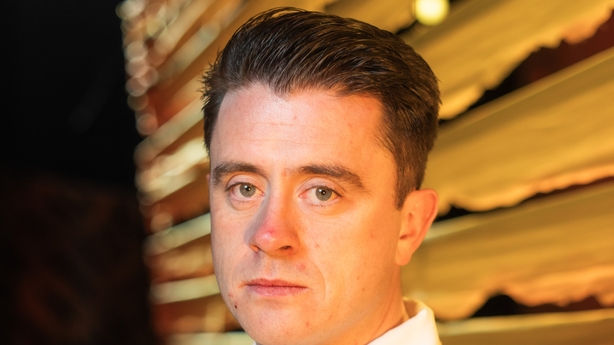 You've got a cast up on stage who are dealing with these puppets, as Thandi says, and so many different animals, so many different characters, different colours, different shades, different aspects that really bring the show to life.
And the duty of care from the cast, crew, hair and makeup, everybody involved, just goes into making it an extra special experience. But there is something about life theatre that brings the story to life, that hits you in a totally different way. The impact is - it's not like sitting in from of a TV, putting on your microwave popcorn and watching the film from start to finish.
It's the experience, from the minute you come into the theatre, the hustle and bustle of the audience, being led in to sit in your seat, that opening number when the first note drops, and you're like 'Oh my God!'
You're right there, in the middle of the Pride Lands. And that closeness, that level of intimacy - it has the same impact, the same connection with people.
The Lion King runs at Bord Gáis Energy Theatre from September 28 to November 11. Tickets available from Ticketmaster.ie