As part of a series of residencies across Europe, Pixies will play a three-night run in Dublin's 3Olympia Theatre on 8, 9 and 10 March 2024.
Tickets from €62, including booking fees, go on sale this Friday 9 June at 9am.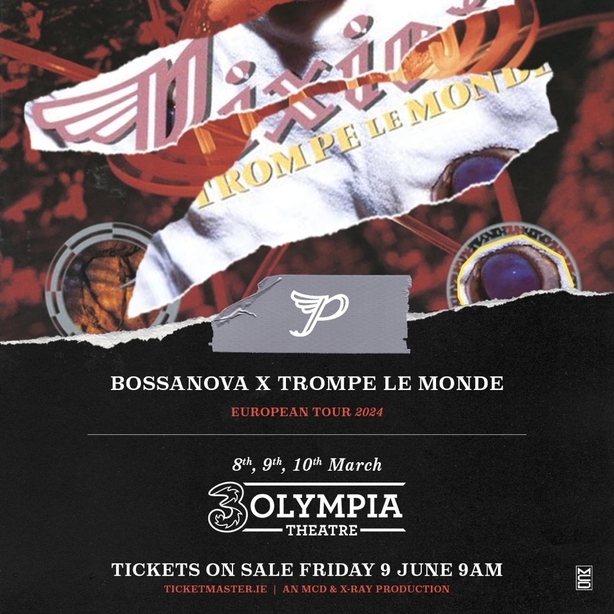 The band, who have been frequent visitors to Ireland since their first show here in 1990, return to Europe for a short series of intimate three-night residencies in Dublin, Manchester, London, Amsterdam, and Paris.
The shows will see the band-for the first time ever-play their cult classic 4AD albums Bossanova and Trompe Le Monde in their entireties, as well as other classics from their catalogue.
In other gig announcements today, The Human League will play the Bulmers Live at Leopardstown gig in Dublin on 17 August, with tickets from €30 plus booking fee, on sale this Thursday, 8 June.
Eric Clapton will embark on a limited tour of the UK and Ireland and will play Dublin's 3Arena on 16 May 2024. Tickets go on sale this Friday, 9 June at 10am.