Former Eurovision entrant Roy Taylor has died following a battle with motor neurone disease.
The musician's family confirmed the news in a post shared on Taylor's charity Watch Your Back MND social media page.
They wrote: "It is with deep sadness we wish to announce the passing of our dad and hero Roy Taylor.
"Through his infectious positivity over the last number of years he achieved so much in the fight against MND.
"His work has helped the world get closer to be free of MND. And for that we are bursting with pride. An amazing dad and amazing person and an amazing musician.
"To everyone who supported us, you all know who you are. We love you all and he loved you all."
Taylor was a singer and bass player with the band Jump the Gun, who represented Ireland at the Eurovision Song Contest in 1988.
Taylor performed alongside his bandmates Brian O'Reilly, Ciaran Wilde, Eric Sharpe and Peter Eades at the contest, which was held in Dublin.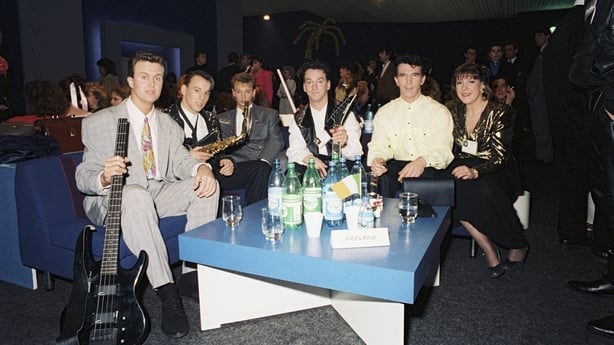 Their song Take Me Home scored 79 points and finished eighth. French singer Celine Dion won the contest that year.
The father of four was an avid campaigner for the Irish Motor Neurone Disease Association and released several singles to fundraise for research into the condition since his diagnosis in 2018.
Motor Neurone Disease (MND) is a rare condition that progressively damages parts of the nervous system. This leads to muscle weakness, often with visible wasting.
Speaking to RTÉ in 2019 Taylor said: "This disease is not untreatable. It's underfunded. Funding for research is essential. That's what keeps me going too, because I know it's not a question of if, it's a question of when this disease will be beaten," he said.
Taylor is survived by his wife Lisa, and his children Adam, Terence, Aaron and Ella.