As Ryan Tubridy hosts his final Late Late Show, RTÉ Entertainment's John Byrne looks back on his first meeting with him and how – even then – he was someone who knew where he was going and when he was going to leave.
I well remember the first time I interviewed Ryan Tubridy. It was for a cover story piece in the RTÉ Guide and centred on his debut hosting of The Rose of Tralee coverage on RTÉ One. It must have been, oh, about 2000BC (Before Covid).
Well, it feels like a very long time ago. Another age, almost. Before the pandemic and social media changed everything and everybody.
In reality it was 20 years ago, in 2003, during the time he was presenting The Full Irish show on RTÉ 2fm and gaining a bit of a profile. The Rose of Tralee was his first major TV gig – and therefore a significant moment in his career.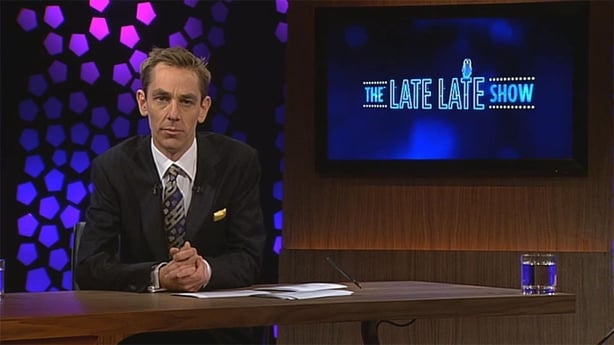 That breakfast/morning radio slot was where he began creating his distinctive arc in broadcasting after an apprenticeship that had begun at the ridiculously young age of 12, reviewing books for the RTÉ 2fm show Poparama presented by Ruth Buchanan.
Initially considered a bit of a risk, The Full Irish proved to be a massive hit with listeners. But hosting The Roses was a much bigger deal. It was centre stage in the mainstream. The middle of Middle Ireland. Pretty soon, the entire nation would recognise Ryan Tubridy's face – with all that entails.
This was (and remains) one of the biggest gigs on Irish television and Ryan was following in the footsteps of heavyweights such as Gay Byrne and Terry Wogan.
No pressure then.
Do I need to point out that he took to the task with seeming ease? Everyone saw him on telly, in what was already becoming his latest natural environment, but this was different. The lead-up to an event is usually the most traumatic part: it's when you've time to think. And doubt.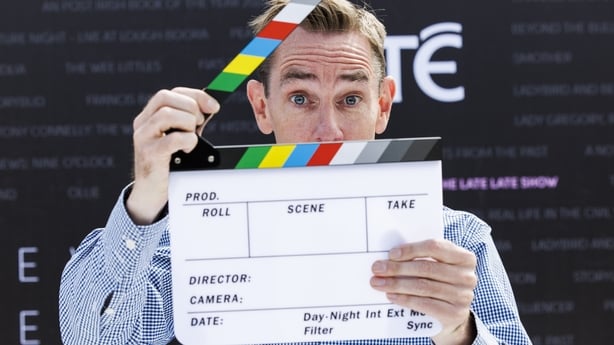 This was behind the scenes, in the run-up to the festival, with the interview on the fringes of his first meeting with some of the Roses. In Tralee. With an RTÉ Guide cover story in the mix.
He arrived with the minimum of fuss and maintained that level of 'let's get it done with a smile' enthusiasm throughout. He looked neither the nervous first-timer, nor the seasoned cynic permanently eyeing an escape route.
Straight off, he had the Roses in thrall. With the big event just weeks away, they were giddy and excited, but his charm and geniality calmed them down for some photos, under the guidance of legendary Guide lensman John 'Every one a Rembrandt' Cooney.
Back then, Ryan was as thin as a postage stamp (if you think he's skinny now, etc), so John had to improvise with some phone books (ask your ma or da what they were) when he sank in the sofa, surrounded by smiling Roses. Ryan just laughed and did what he was told. He understood that John knew what he was doing and let him get on with it.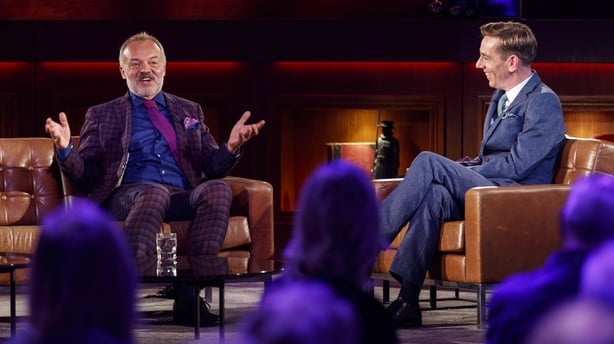 Once the photo session was done, it was my turn to grab his full attention for the interview. And that's exactly what I got. For the first of many times over the following two decades, I experienced the Ryan Tubridy Effect. Or RTE if you prefer.
It's often been said that a broadcaster must know how to talk, or they'll never get a day's work. A really good broadcaster then needs to learn what to ask and when, and all that's going to be accentuated by an innate ability to listen.
But what makes a good broadcaster great is when all of the above are added to an ability to truly engage. Ryan has all of the requirements, but it's the last one that makes all the difference.
That's what really struck me that first time we met and why that occasion stuck in my memory. For the 15-20 minutes we spent chatting, he treated me like I was the only other person on the planet. When he was gone, and he pretty much disappeared, it left an impression that I've never forgotten.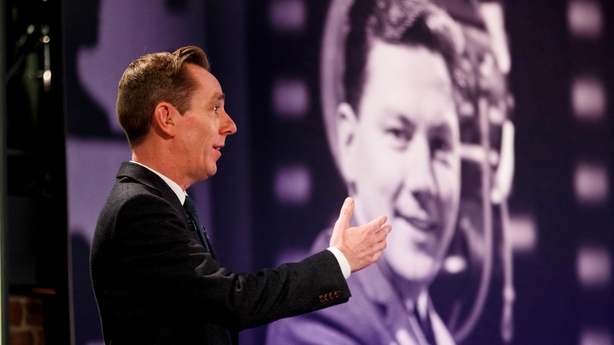 It's a skill he brought to The Late Late Show since he took over from Pat Kenny back in 2009. On the one hand, he can take a guest and almost cocoon them in conversation, while also making the audience at home feel like he's talking directly to them. That's a gift.
Behind the curtain, where I operate, is where you see what broadcasters are really like.
Naturally, I'm not going to mention any names, but there are those who are not quite what they seem. Some are insecure, others self-important. Many aren't going to last too long. But what you get from Ryan Tubridy is his full attention. His mental red light is always on. That's why he's lasted.
He knows what you've got to do, what he's got to do, and that it needs to be done with the minimum of fuss and a blend of enthusiasm, empathy and - the boring bit - professionalism.
"This guy's good," I thought to myself after that first encounter. And he's been getting better all the time ever since.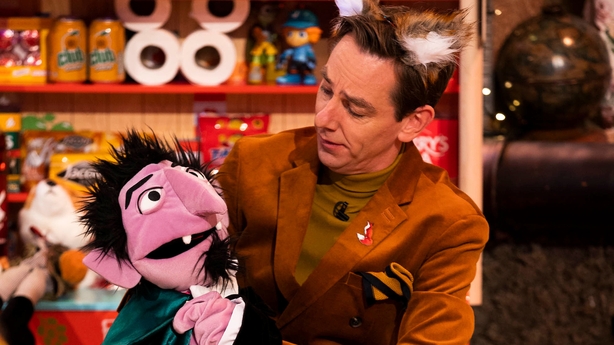 You can argue that The Late Late Show is a bit of anachronism in this day and age, but that's not Ryan Tubridy's turf any more. He's left a legacy - his handling of the Toy Show was particularly impressive - so he's moving on with his head high. In his own time and at his own pace. And going where he wants to go.
The fact that he's chosen to leave the good ship Late Late at this particular point, just as he hits the pivotal age of 50, should tell you all you need to know about Ryan Tubridy.
But you know that already.
And now we can all look forward - with great curiosity and some relish – to what he gets up to next.
Cheers Tubs. It's been a blast.
The Late Late Show, 9.35pm, Friday, RTÉ One