Reds na hÉireann is a fascinating documentary examining Irish communism during the 20th Century and the people who kept the red flag flying. RTÉ Entertainment's John Byrne talks to its director, Kevin Brannigan.
Before it became a beacon of self-righteous virtue early in the 21st Century, the cliché about Ireland was that it was a monochrome, monocultural backwater, ruled by the iron fist of the Roman Catholic Church.
The reality was somewhat different. Well, there were those who took another path and resisted the Vatican worldview.
For sure, the clergy held sway in the Free State/Republic for most of the 20th Century after Ireland was split in two in the 1920s, and those who publicly stepped out of line faced the wrath of the crozier, but other points of view – some revolutionary – were pursued.
It's a subject that inspired documentary maker Kevin Brannigan, who previously directed football documentary In League With Gaddafi, a doc about the late Workers Party Sean Garland, and Kerr's Kids. (There's also a Kevin Moran documentary that's going out on RTE One on May 29. More on that next week.)
We need your consent to load this YouTube contentWe use YouTube to manage extra content that can set cookies on your device and collect data about your activity. Please review their details and accept them to load the content.Manage Preferences
It was a project conceived during the recent pandemic, when Kevin – like so many others – found himself with time on his hands. The result is Reds na hÉireann, a documentary exploring communism in Ireland until the fall of the Soviet Union.
It goes out on TG4 on Wednesday 24 May at 9.30pm.
"During lockdown, I got this book from the guy who ended up being producer on Reds, Jamie Goldrick," Brannigan recalls. "It was written Vivian Gornick, a famous American writer.
"She was from an old-school, American Communist Party family. Her parents had been in it in the 1930s and that, and she wrote this book called The Romance of American Communism.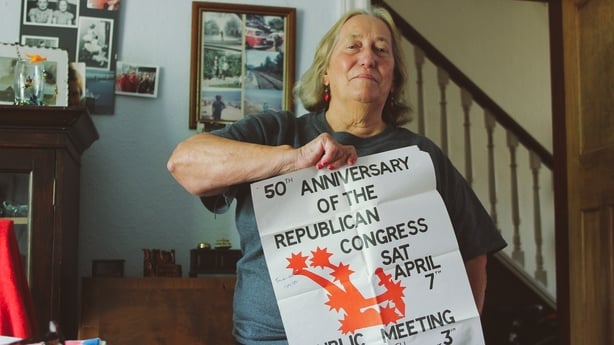 "She spent five or six years in the 1960s/early '70s going around interviewing people who had been in the Communist Party. So they'd been through McCarthyism and all that sort of stuff. And also at that time in the Communist Party most of them would have been practising something called Workerism.
"Basically it was leave college and join the factories. So a load of people who really should have been academics, who weren't really cut out for the working-class factory life, spent maybe 20-30 years of their adult lives working in places like the Ford factory, and all this sort of stuff.
"It was these people just throwing themselves at this really big, global idea. And off that, I was thinking, 'Oh well, there was an Irish Communist Party. I wonder what they did?'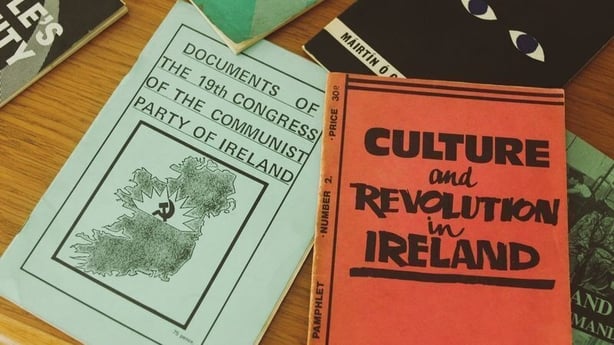 "And I wanted to put the end date of 1990 on it. You had to have been in the party before 1990, when the whole thing collapsed in Europe. So they had to have been members during communism."
Being a communist in Ireland during the 20th Century would've certainly separated you from the crowd. Almost any crowd.
Remember, this would've been at a time when communism was seen as the very antithesis of Christianity, even though at its essence it was essentially the same, but lacking a spiritual context. Communism was akin to devil worship in the eyes of many.
So committed were some of those involved, many Irish communists packed their bags and headed to the Soviet Union and its satellite states during the Cold War in search of what they considered to be a worker's utopia.
These people were nothing if not committed.
Then, it all fell asunder during the late 1980s and early 1990s. The Berlin Wall was torn down, the Soviet Union collapsed, and all manner of opportunists took control across Eastern Europe. In Ireland, it was the end of the communist dream.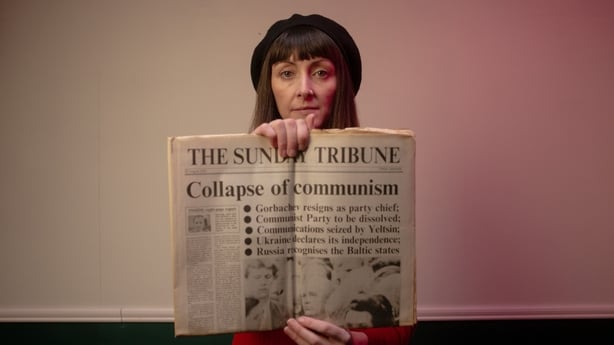 Brannigan felt that it made sense that his film should also explore the post-communist era. It was the political equivalent of discovering the truth about Santa Claus.
As he puts it: "I thought, what must it be like when your world actually falls apart? There is no more USSR, communism as a movement no longer exists in Europe. So what is it like when that happens basically overnight?"
And added to that realisation was the fact that there was a huge loyalty factor for Irish communists. The CPI (Communist Party of Ireland) was probably the most pro-Moscow communist party in Western Europe.
Brannigan agrees, but only up to a point. "Yeah, but there were also splits," he says. "For example, when [the 1968 invasion of] Czechoslovakia happened, people like Mick O'Reilly talk about it in the film. The Communist Party of Ireland came out and condemned the Warsaw Pact and the Soviets moving into Prague.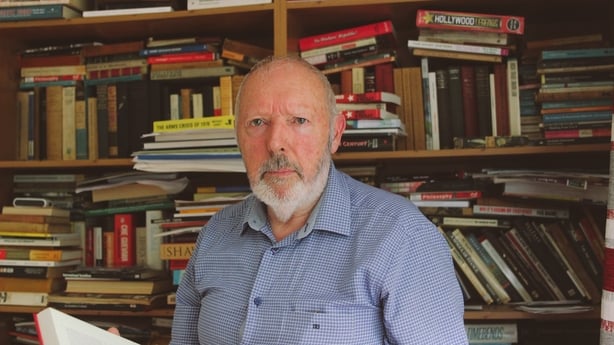 "They were like, 'We can't get behind this.' And then other people within the party spend the next 7-8 years working to overturn that statement. You know that kind of way?
"The likes of [legendary Irish communist and Spanish Civil War veteran] Mick O'Riordan and that. And that's when the party splits. By the end, pretty much everyone left is on the pro-Moscow line.
"Ironically, they had become more pro-Moscow than the people in Moscow. They're not into the Gorbachov thing at all."
Like most parties of the left in Ireland, those involved were the few for the many, rather than the other way around. Brannigan again: "It was a small party, but it had its sway in the likes of the unions and stuff like that.
"But in the 1980s if you're a big, left-wing communist you probably would've went with the Workers Party. And they were very pro-Moscow too.
"I approached people in the WP, but they didn't want to talk about it., and I think the way the Workers Party ended still effects them.
"They'd built it up into this party with TDs and then it collapsed. Some formed Democratic Left which eventually joined up with the Labour Party.
"But in fairness to those in the Communist Party, they weren't careerists. You were never going to get a massive, cushy job off the back of being a member of the Communist Party of Ireland."
Reds na hÉireann, 9.30pm, Wednesday, TG4