Reality, the new true-story thriller starring The White Lotus' Sydney Sweeney, opens in Irish cinemas next month - here's a clip.
The synopsis for Reality says: "Tina Satter's gripping directorial debut Reality was a critically acclaimed breakout at the Berlin Film Festival and will be released in UK & Irish cinemas 2nd June.
"In an enlightening snapshot of recent US history, Emmy Award nominee Sydney Sweeney (Euphoria, The White Lotus) stars in the incredible true story of a young woman who stirred up a media storm when she leaked a classified report about Russian interference in US elections to the press.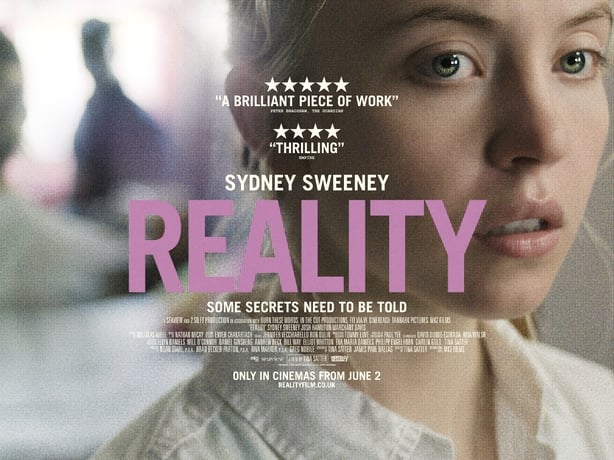 "On a Saturday afternoon in June 2017, 25-year-old Reality Winner is confronted at her Georgia home by the FBI. A cryptic conversation begins, and Reality's life quickly begins to unravel…

"Adapted from her 2019 stage play Is This a Room, Satter creates a tense thriller using dialogue taken directly from the FBI's transcript of the gruelling interrogation that followed.
"By turns nail-biting, darkly funny and surreal, the film boasts a sensational performance from Sydney Sweeney as the first whistle-blower in the Trump era."
Reality is in cinemas from Friday 2 June.