It has been announced that the award-winning musical Hamilton is coming to Dublin's Bord Gáis Energy Theatre next year for nine weeks.
Tickets will go on sale on Friday 28 April at 9:00am from usual outlets.
Hamilton will run from 17 September 2024 to 16 November 2024.
The show is based on the 2004 book Alexander Hamilton by Ron Chernow and tells the story of American founding father, revolutionary and statesman Alexander Hamilton.
A new company for Hamilton's tour of Ireland and the UK is currently being assembled and the cast will be announced shortly.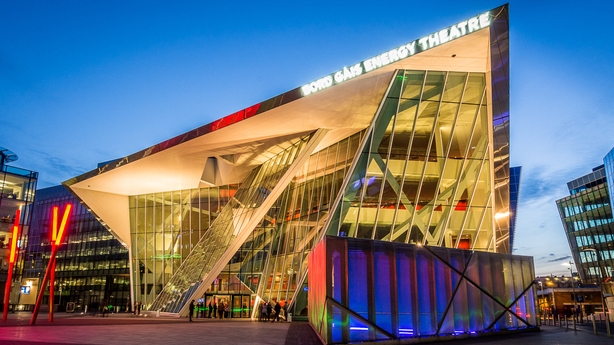 Speaking on RTÉ Radio 1's Morning Ireland, Bord Gáis Energy Theatre general manager Stephen Faloon said he was "delighted" the show will receive its Irish premiere eight years after its Broadway debut.
"It's an incredible musical that I think has almost redefined what a musical can be," he continued.
"It's got the best of different music genres like jazz, R&B, hip-hop music and of course brilliant musical theatre."
Faloon said the Bord Gáis Energy Theatre "wouldn't normally announce a show so far in advance".
"Because this show is so brilliant and iconoclastic, we couldn't help but get it out there now and just let people look forward to a musical that I know that they've been looking forward to for many, many years."