Keith Duffy, Majella O'Donnell, and comedian Jarlath Regan will join host Angela Scanlon on RTÉ One and the RTÉ Player for the first episode in a new series of Angela Scanlon's Ask Me Anything this Saturday night.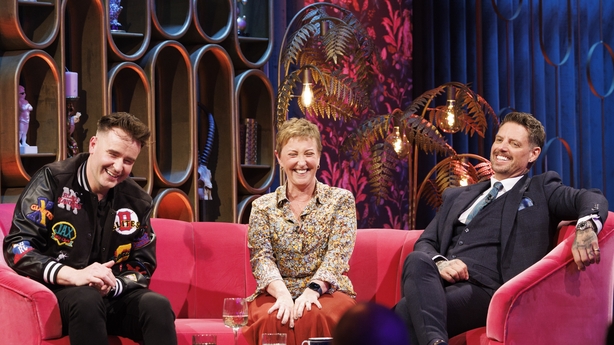 First up this season is actor, singer, and boyband veteran Keith Duffy, who will talk about his Boyzone days, touring the country in a rusty transit van and secretly fancying Colin Farrell.
Majella O'Donnell joins Keith and Angela and talks sex, drugs and rock and roll From first meeting her husband Daniel O'Donnell, in Tenerife, Majella gives more than a sneak peek into their relationship and reveals what life is really like inside the O'Donnell household, why €50 notes are being left on pillows and a tattoo reveal or two.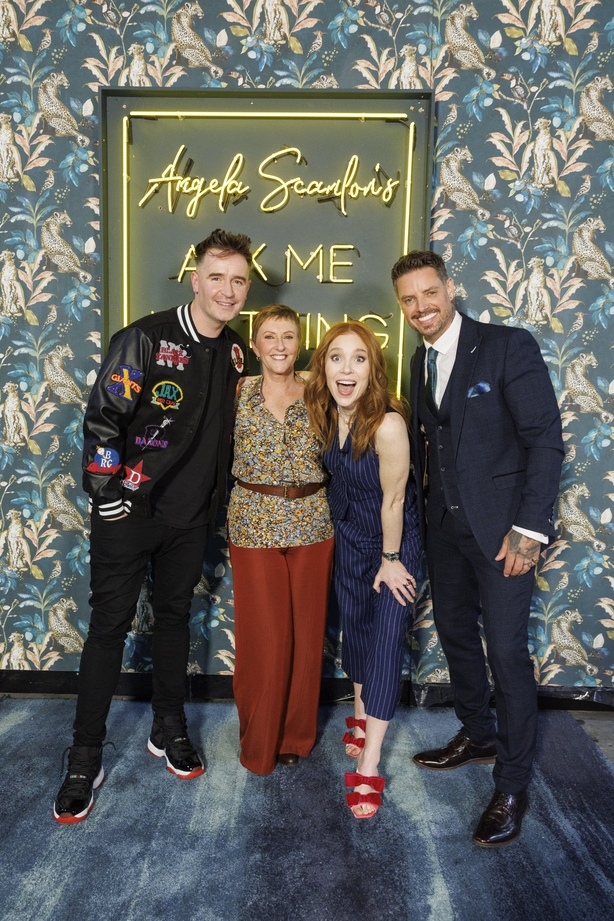 And joining Keith and Majella as Angela's final guest on Saturday night is expat podcast pioneer and recently returned comedian, Jarlath Regan. Jarlath reveals all on ruining sports day, learning to run from an Olympian and his serious footwear addiction.
The seven-part series runs until 3 June.