More jokes and less reliance on computer effects - the makers of Dungeons and Dragons: Honour Among Thieves wanted their blockbuster to be a throwback to the classic family films of the 1980s.
In transferring the beloved role-playing game to the big screen, directors John Francis Daley and Jonathan Goldstein said they wanted the mix of earnest fun and absurd comedy of their childhood favourites like Raiders of the Lost Ark, The Goonies, and The Princess Bride.
They were also bored of overly serious fantasy fare.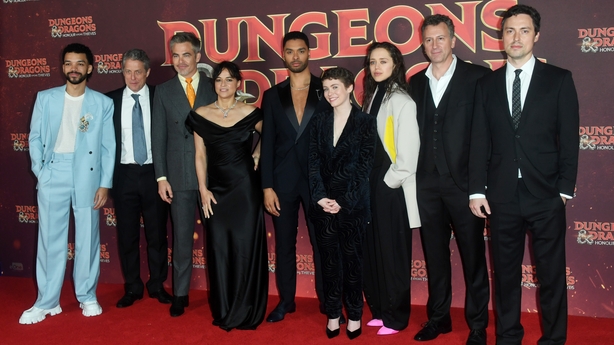 "We've seen stoic, humourless portrayals of fantasy characters in almost every other film and television show, and this was our reaction against that," Daley told reporters in Paris.
The film stars Chris Pine as a reformed thief, with Hugh Grant as a slimy villain and Bridgerton heartthrob Regé-Jean Page in a scene-stealing turn as warrior Xenk, who is completely impervious to irony or sarcasm.
Pine has experience with cherished fantasy properties, having played Captain Kirk in the recent Star Trek reboots, but said he was unafraid of upsetting the D&D fanbase.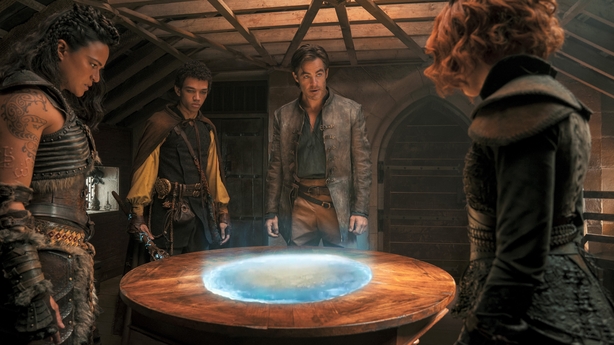 "One should be wary of taking anything on, especially with the internet now being so angry and loud and acerbic," he told AFP.
"But we made a really fun film and we've heard we've put enough in there for diehards, and even people who have never played are surprised how much they like it."
It helps that Dungeons and Dragons is a role-playing game in which players - to a certain extent - make up the story as they go along.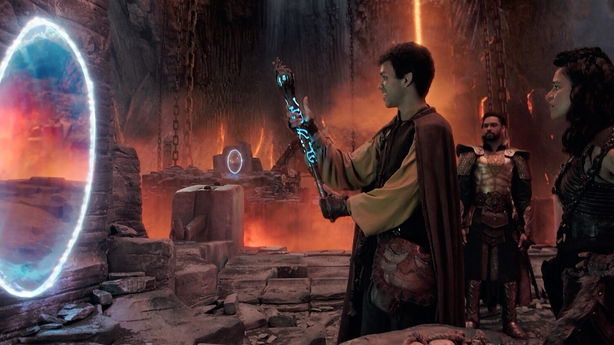 "We weren't beholden to anything other than satisfying certain desires of audiences to see a Gelatinous Cube or an Owlbear," said Pine, referring to two of the game's more bizarre creatures.
The fact that the film is a critical hit suggests they have pulled it off.
The entertainment trade website IndieWire declared that its "heartfelt story, enchanting characters, dazzling visual effects, and fun-filled nature will allow the film to be a treasured classic".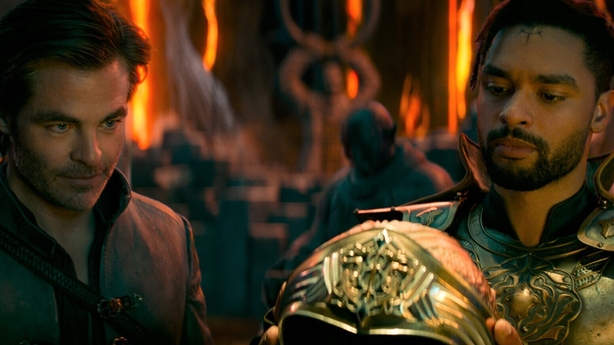 The directors, who made their names as writers on the comedy Horrible Bosses and Spiderman: Homecoming, said the script was a priority.
And that was "oddly not very common" in the world of blockbusters, said Daley.
"Often you hear from studios: 'It's greenlit, let's get to work, we'll fix the script along the way'. And that's a really shortsighted way of working."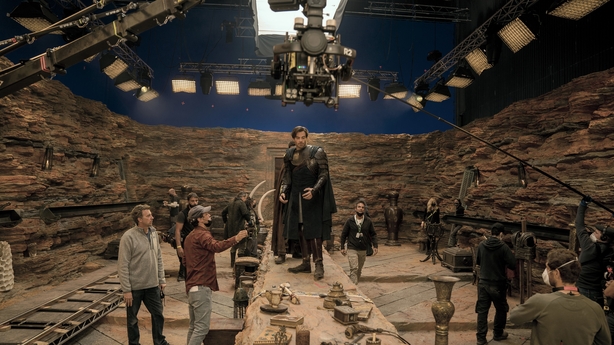 Puppets and real-life effects were used where possible to recreate the feel of classic films.
"Audiences have gotten a little tired of over-reliance on CGI (computer-generated images)," said Goldstein.

As for Grant, he said he was relieved to no longer be playing the hero.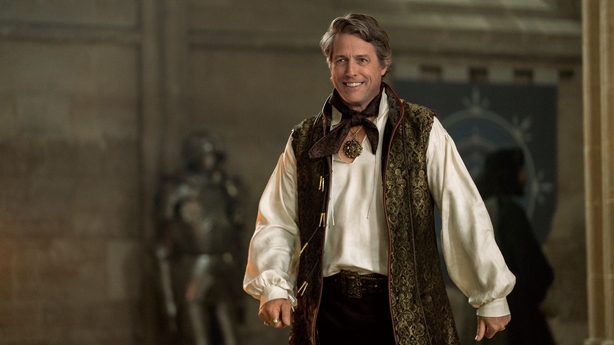 "No one wants to play the good guy," the British actor told AFP.
"That's why Chris Pine is such a genius because he isn't annoying or nauseating or too-good-to-be-true."
Co-star Michelle Rodriguez, known for action franchises such as Fast and Furious, was grateful for some softer scenes between the action setpieces.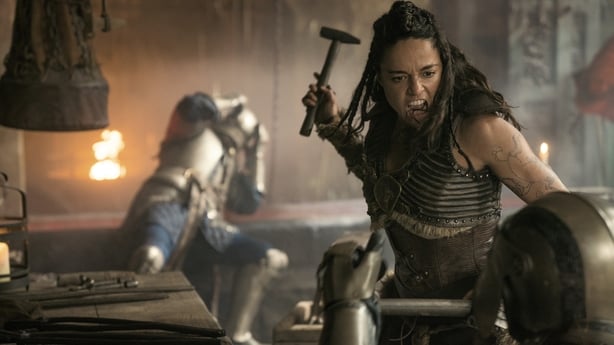 "My favourite part was being able to grow some armpit hair and fight," she said.
"But as I get older, it comes more naturally to be softer. The soft power of a woman is not exploited enough, especially in the action movie world."
Dungeons and Dragons: Honour Among Thieves is released in cinemas on Friday.
Source: AFP