US President Joe Biden has said that Niall Horan is welcome back in the White House anytime, after the Irish pop star performed there for St Patrick's Day.
The ex-One Direction singer performed four songs, including two on the theme of emigration, in front of dozens of dignitaries as part of the traditional shamrock ceremony at the White House.
Irish premier Leo Varadkar and his partner Matt Barrett, former House speaker Nancy Pelosi, and former Irish rugby player Rob Kearney were among the guests present.
Taking to the stage, he wished everyone a "Happy Paddy's Day" before reminding the audience that Paddy was spelt with two d's, not two t's.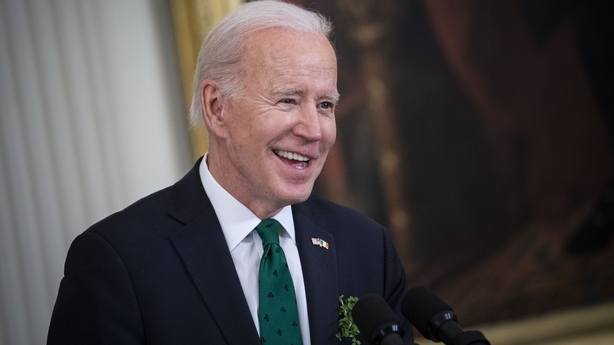 "Thanks very much for having me here," he added.
"As a proud Irishman who travels the world, it's a major honour for me to be here.
"Thanks for putting me up to it. There's a lot of talented Irish singers out there but to get chosen to represent your country on the grandest of stages is a real honour, so thanks very much."
He opened his performance with his new single Heaven, before playing his hit track This Town, which he said was about his home town of Mullingar, Co Westmeath.
His performance culminated with the Irish folk song Spancil Hill, which deals with the topic of emigration.
After performing his first song, Horan said "I'm not nervous, you are", and then added: "I don't think I've ever been so scared in my life."
Sinn Fein leader Mary Lou McDonald and Mr Varadkar's partner Matt Barrett were seen singing along to the song, and Mr Biden told Horan after his performance that he was reminded of places that he had lived.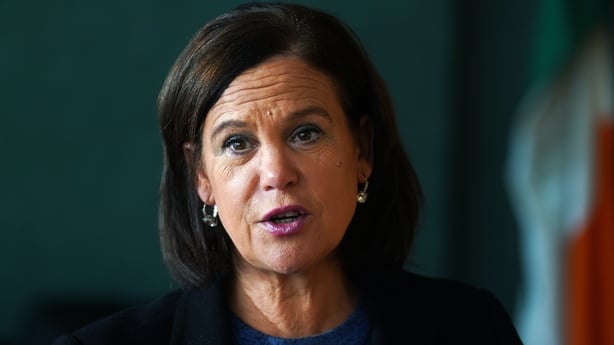 "It's amazing what song does, and you do it so well. Come back anytime," he told him.
Ahead of the shamrock ceremony, fans of Horan gathered outside the White House in the hope of glimpsing the 29-year-old singer-songwriter.
Horan also wished fans a happy Saint Patrick's Day in a video that featured a surprise appearance from the US president.
In a video posted to social media, Horan said: "Hi guys, it's me. I just wanted to wish you all a very happy Saint Patrick's Day from the White House from me."
Horan then turned the camera to reveal President Biden standing next to him, wearing a green tie.
"And me too I'm here at the White House, I hang out here once in a while and I'm glad he's here," President Biden said, patting Horan on the arm.
"Happy Saint Patrick's Day," the pair said.
Couldn't celebrate St. Patrick's Day alone. @POTUS pic.twitter.com/ofWUvrTTAU

— Niall Horan (@NiallOfficial) March 17, 2023
Meanwhile, Niall Horan's mother Maura Gallagher has said she is very proud of her son's performance in the White House.
"I didn't sleep a wink. He told me it was happening and I was so nervous for him," she said.
"He messaged me late last night, but I didn't say a word to anyone."
You can read Sinead Hussey's interview with Maura here.