Dancing With The Stars finalists Damian McGinty and Carl Mullan will be facing off across the dancefloor this Sunday night and both say they're in it to win it.
Speaking ahead of the final, affable 2FM Breakfast show co-host Carl said, "Holding in my emotions on Sunday is going to be the hardest thing. That will tell you the mental fragility me and Emily are dealing with at this stage.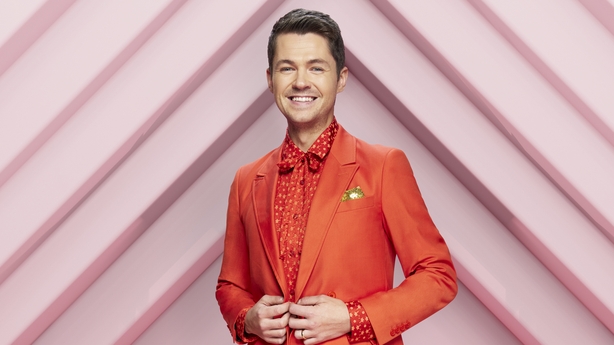 "It's a strange week for me. It's a mixture of excitement at being In the final and the usual fear that comes with learning a dance you haven't a clue how to do. It's strange because every day we finish rehearsals you think that's out last Monday, that's our last Tuesday."
After initially fearing he might be become the joker in the DWTS pack, there for comedy value, Carl has become a viewers' favourite over the past two months, often coming top of the public vote.
"I'm buzzing! If you had asked me in December would I make the final I would have said 100% no but the further we got it into it," he said.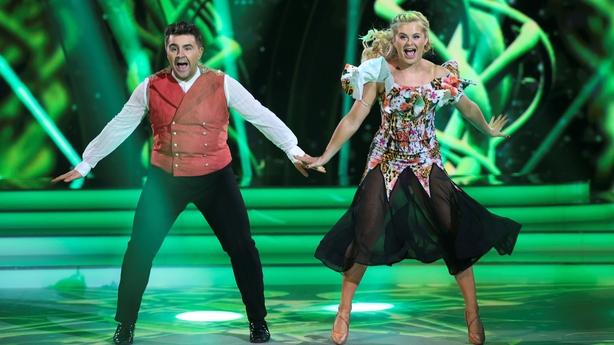 "I categorically did not think that I would make the final but the further we got into it, the more that I realised the ball lay in my court with that.
"Like this show is really you get out of it what you put into it and the further we went along, like Emily from week one was saying, 'I'm telling you, you have what it takes to get to the final.'
"But it took me a few weeks to believe her realistically and it was the further we went on and your confidence grows a little bit."
He added that his confidence has grown every week.
"Every week we went out and it was the perspective of the dance off and you find out what's going on, I actually was never that nervous because I always knew every Sunday night that we put as much work as we possibly could in, so that for me has been the whole way through, I've never really been that nervous on a Sunday night. So, if we had gone out, I would've gone out very happily."
DWTS has also improved his fitness levels. "The fitness has gone through the roof. I need to stay on top of it now once this finishes," he said. "That was one of the added bonuses of doing this was to get my fitness back on track."
Carl and his dance partner Emily Barker will be dancing it out for the glitterball trophy with Glee star Damian McGinty and his dance partner Klyee Vincent.
"I've done the full spectrum on the show. I am so drained. Kylee has no idea what she's going to get on a Monday morning," Damien said.
"I look forward to the weekends because you make really good friends from this show. the craic is always good, and we can relate to each other and what we're going through and the struggles and the battles and the highs and the lows. But Kylee has had to deal with my major ups and downs."
Dancing With The Stars final, RTÉ One, 6.30pm, Sunday