Oscars host Jimmy Kimmel has confirmed that the donkey that joined him onstage at Sunday night's ceremony wasn't scene-stealer Jenny from The Banshees of Inisherin but a doppel/donkeyganger from Los Angeles.
The Hollywood Reporter says Kimmel told the audience on his chat show that his special guest at the Academy Awards "wasn't Jenny".
"It wasn't even a female donkey," he continued. "The donkey's name is Dominic. It was a male donkey."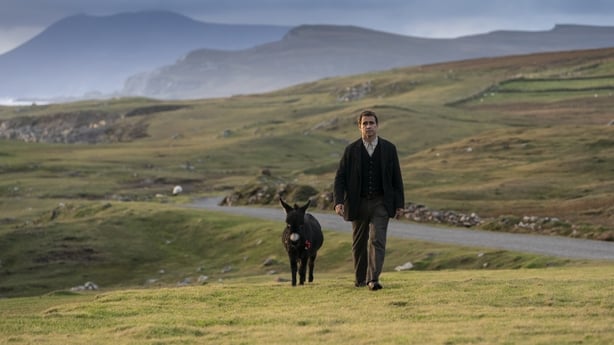 "We didn't think it was a good idea to fly a donkey over from Ireland, so we hired an LA donkey," Kimmel explained.
"Maybe you noticed the lip fillers and the implants," he joked before apologising for misleading the audience.
It has been reported that after her awards season run/trot as part of the cast of The Banshees of Inisherin, Jenny has retired from showbusiness.