West End star Anna-Jane Casey is among the cast of Mother Goose. John Byrne chats with her ahead of the show's arrival in Dublin.
The concept of going to see Mother Goose makes a lot more sense with Easter just around the corner.
The pantomime - which is on its way to the Bord Gáis Energy Theatre, running from March 22-26 - is currently on tour around the UK, with a diversion in Dublin that promises to be an egg-static egg-sperience.
Starring the award-winning actor Ian McKellen as Mother Goose, John Bishop as Vic Goose and Anna-Jane Casey as the Goose, it's a tale of temptation, centred on a goose that lays golden eggs.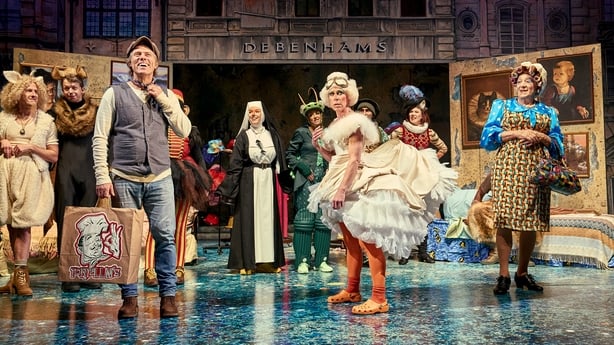 Mother Goose (McKellen) and her husband Vic (Bishop) run an Animal Sanctuary for waifs and strays and live a wholesome life inside an abandoned Debenhams store.
But when a goose (Casey) that lays golden eggs flies in, will fame and fortune get the better of them?! Will Ma's feathers be seriously ruffled? Will Pa tell everyone to get stuffed?! And is their fair life about to turn fowl?
This version of Mother Goose is written by Jonathan Harvey (Coronation Street, Gimme Gimme Gimme) and directed by award-winning director Cal McCrystal.
And while Ian McKellen and John Bishop are the obvious marquee attractions, Anna-Jane Casey is a West End star with a wealth of experience.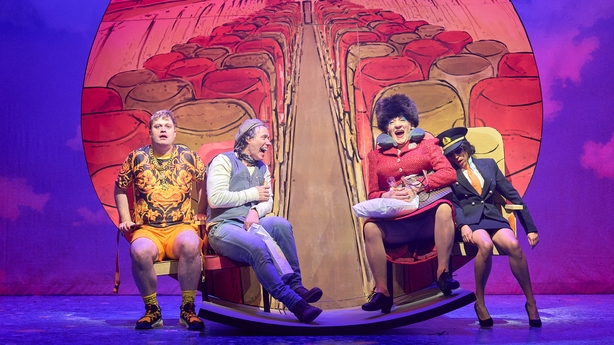 An English singer, dancer and actress best known for her work in musical theatre, over the years she's starred in the likes of Grease, West Side Story, Chicago and in 2005 she won the TMA (Theatrical Management Association) Award for Best Performance in a Musical, playing Mabel in Mack & Mabel at the Watermill Theatre.
John Byrne: Hi Anna-Jane. The show's on tour so whereabouts are you today?
Anna-Jane Casey: I'm at home in Kent, down in the south-east of England, but I'm driving to Oxford for Mother Goose tonight.
You've been doing this kind of thing for many years - how does going on tour compare to when you first did it?
Well, the first tour I did was 25 years ago, when I met my brilliant husband. We did a tour of West Side Story.
I'm 51 now, with two kids, and my priorities are very different. When everybody's 'Oooh, let's hang around' I've got to get home. I will drive for hours to get home at the end of every Saturday night. So when a show finishes in whatever venue we're in, doing our final bow, I'm muttering under my breath: 'Start the car!' And then I'm off.
Driving to and from Dublin won't be an option. Have you performed over here before?
I love Dublin. I love coming over. I've got a couple of concerts there later in the year. I am all over Dublin.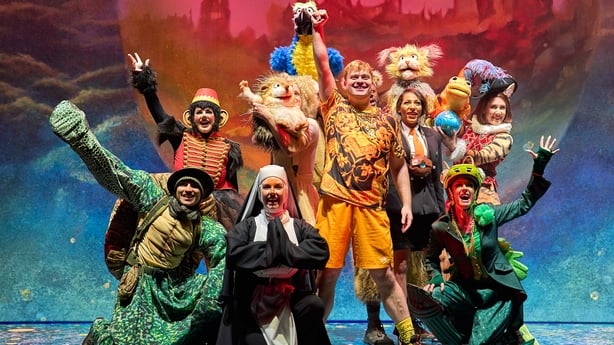 So what's this Mother Goose all about? Isn't that a Christmas thing?
The great thing about Mother Goose is that it's one pantomime that has nothing to do with Christmas. There are no links, there are no reindeers, no snow queens, we're not celebrating Father Christmas's arrival.
It's basically the story of a lady who has the most perfect life. She has no money - but she's a wonderful life. There's a lot of love in it, everything is going really well, but then money is a real tester for anybody. She gets tempted.
I rock up as Cilla Quack - hilarious - the goose who lays the golden eggs - and I save their financial situation, but then there's even more temptation. If you can give up the finance, I can make you a star. That's what the evil witch says to Mother Goose, who is played by Sir Ian McKellen. Who is wonderful, by the way. He's the most amazing man ever.
So he gets tempted - as we all would be. She's given fame, she's given everything that goes with it: adulation, face in front of newspapers and everyone knows who you are.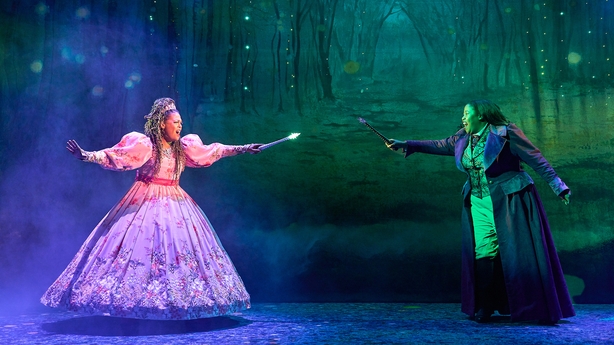 But she's lost her family. They've been estranged from her. She's lost the goose that laid the golden eggs, and there's a moment in the second half where she wonders: 'What did I achieve? What did I give up?' And she realises that, what we all know deep down ion our hearts, that family and love matter much more than how much money you've got in the bank.
It's a story of a lady who finds her way.
Ian McKellen and John Bishop are quite the odd couple, given John's background is in stand-up while Ian's an actor with a a capital 'A'.
I was speaking to Ian the other day. We're both northerners, both from north Manchester, and I said to him: 'How does a young lad from Bolton end up going to RADA?' And he said: 'I'm going to stop you there. I never went to RADA.'
I said: 'Where did you train?' And he said: 'I didn't.'
Basically, when he finished university - he did very well at school - he went to Cambridge, worked with Footlights, their drama group, and then he auditioned for all the rep companies, which used to be massive in England. And he said: 'That's where I learned my acting.'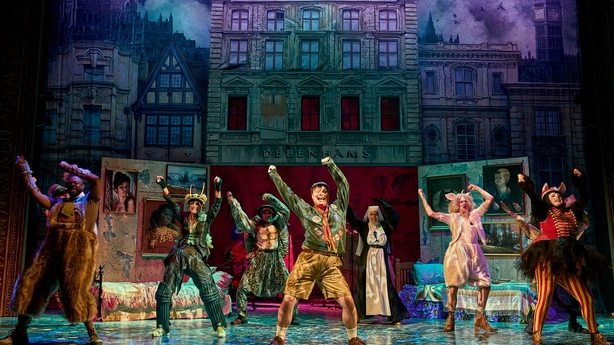 You're no slouch yourself! Your CV must be up to about page 7 by now?
I started work a child. I did a lot of work in shows as a kid. This is my 40th year of being paid to put my mother's dressing-up clothes on. Which is not a bad career.
And you've had a varied career. Recently you were in that cool and cult-like version of Cabaret in the Kit Club in London.
The producers didn't want to say it was 'immersive theatre' - but it is! You go in as an audience member. You don't go into the theatre like you normally would. Yo go into this underground passageway, through corridors with actors getting ready. There's a whole set-up before you even get to see the show. It's a four-hour experience. It's not two-and-half-hours of jazz hands.
That's a great thing about your job - you get to play such a variety of roles.
At the end of last year I was playing a nazi and now I'm playing a goose who lays golden eggs. The range is quite bonkers! My children are so proud. (Laughs.) 'What you do is bonkers!' I say, yeah, it is. That's the excitement of it. It's also the fear of it, as yo don't know where your next pay cheque's coming from. Thankfully - and touch wood - everything's going alright so far.
Tickets for Mother Goose at Bord Gáis Energy Theatre from March 22-26 are available from Ticketmaster.ie