Comedian and actor Kevin McGahern - who became the seventh celebrity to exit Dancing with the Stars - is to grand marshal the Cavan St Patrick's Day parade.
The actor and comedian and his dance partner Laura Nolan had been the first to hit the dance floor with their Charleston to Cotton Eye Joe by Rednex.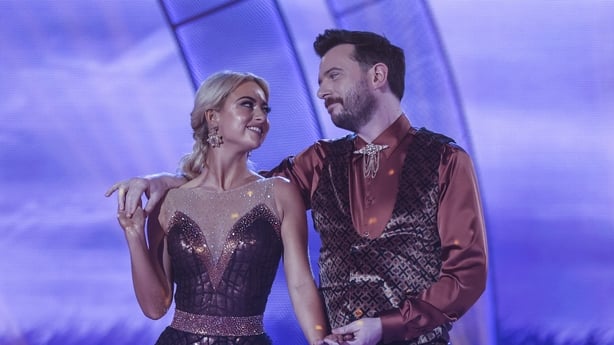 Speaking on RTÉ Radio 1's Ryan Tubridy Show, the former Republic Of Telly host said: "We have been invited to be the Grand Marshal of the Cavan St Patrick's Day Parade,
There is a convertible hired, the support in Cavan has been unreal, from Gowna where I am from and all the surrounding areas has just been huge. "
After a nail-biting dance-off, that resulted in the judges saving Suzanne Jackson, comedian McGahern departed the dancefloor.
Well folks we didn't make it to the final but I'm honestly delighted to get this far considering the level of talent this year. Thank you to all our supporters for voting every week, thank you to @ShinawilTV to the friends I've made on both sides of the camera and most of all... pic.twitter.com/OHZJwuZtov

— Kevin McGahern (@kevinmcgahern) March 12, 2023
Speaking after the judges voted for him to leave the show McGahern said: Kevin said: "I'm delighted to go out on a dance that I we feel we danced well, out on a high note."
The comedian told stand-in host Oliver Callan on The Ryan Tubridy Show: "Like, when my name was called to leave yesterday, I'd be lying if I said I didn't really huge amount of relief.
"Like I've spent so much time away from the kids and I'm just really looking forward to getting back there. I'm a big softie, Oliver.
Laura Nolan told Oliver : "Because when I say he put in the hours (Kevin McGahern) he worked so hard, so we had a good laugh. And then he didn't he didn't also sleep for most of it as well."
Kicking off fairytale night with a SERIOUSLY cheeky Charleston, it's 27 points for the most PERFECT little piggies @kevinmcgahern and @laura_nolan! #DWTSIrl 🐷🪜 pic.twitter.com/KWWhBc7KVH

— RTÉ One (@RTEOne) March 12, 2023
McGahern added: "So like you know, babies are not understanding about dance competition work hours at all.
Speaking about the support of his wife, McGahern added: "Siobhan is amazing. She has just been so good during this like she's basically solely been caring for two little babies for four months, I've been told."
The Dancing with the Stars Grand Final takes place on Sunday, 19 March on RTÉ One at 6:30pm.