RTÉ's Sean Whelan looks back on a remarkable Oscars race that saw Irish talent gain a massive Hollywood profile and give local film production an unprecedented boost.
Fourteen nominations, and two statuettes - it's not a bad return by any means. Just getting into the hall really is a victory - and fourteen nominations is a great return for a small country.

But Ireland was not competing for Academy Awards - individual movies were. Some were entirely Irish productions, some made in Ireland but funded from overseas, and some nominations were for Irish people who work in Hollywood (or elsewhere). So how to assess the return on nominations?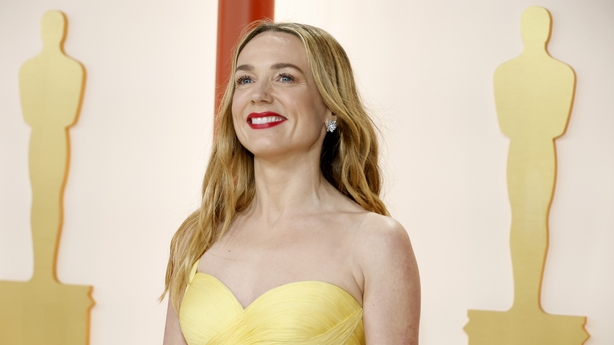 The issue here is The Banshees of Inisherin. It got nine nominations but came home with no Oscars. All Quiet on the Western Front also had nine nominations but won four Oscars. Two were in technical achievement - Cinematography and Production Design. One was creative - for Original Music Score. And then one for International Feature Film - a kind of Best Movie award for non-English language films.

Most films in this category tend to be low-budget, intimate, human-scale stories - like An Cailín Ciúin. Up against a big-budget epic recreating the full-on ghastliness of World War One, the "smaller" movies were always going to struggle. But getting an Academy Award Nomination is a huge boost to these kinds of films - they benefit far more than bigger US productions do.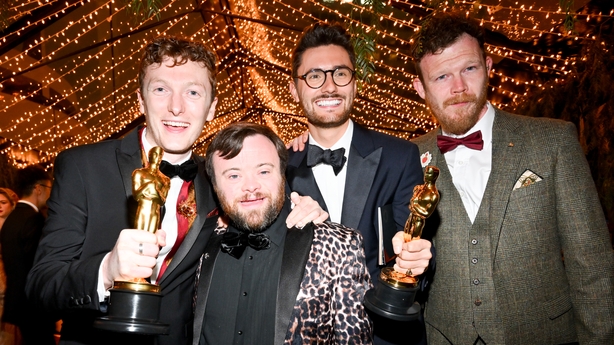 Banshees is a bigger (though not massive) budget movie, backed in part by a US studio and distributor that is a subsidiary of Disney. So it's a lot more of an established product than An Cailín Ciúin or An Irish Goodbye.

And it's more of an established product than Everything Everywhere All At Once, from A24 films, an independent production company that is moving into the space vacated by Harvey Weinstein's Miramax films, searching out edgy movies to try and connect to the younger cinema-going audience.

Michelle Yeoh came into the press room in Loews Hotel and told us about the film premiering at the first South by Southwest festival after Covid. Having been in lockdown restriction for years, she and other movie fold were nervous about the audience never going back to the movie houses. The reaction there set off a word of mouth and internet chain of events that led to seven Academy Awards last night, from eleven nominations.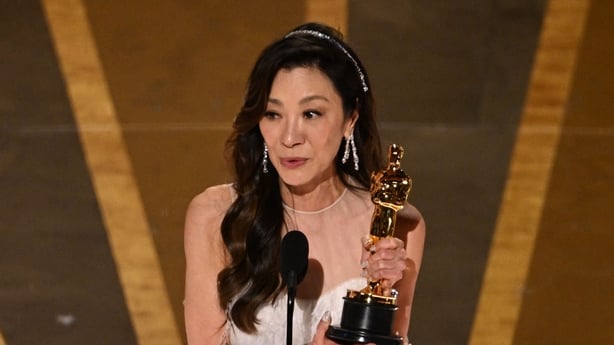 And what awards - Best Film, Best Direction, Best Actress, Best Supporting Actor and Actress, Original Screenplay, Editing. It touched the zeitgeist in ways that Banshees didn't. It addresses insecurity, chaos, panic, a sense of the pointlessness of life - but also of redemption, of second chance, and of family life, and happiness, and joy in the ordinary. Very old fashioned Hollywood virtues, repackaged in a brand new way.

The film's editor Paul Rogers said they production team have pledged to only make films that are about something good. They must say something good, not just look good. They have certainly hit the target with this one.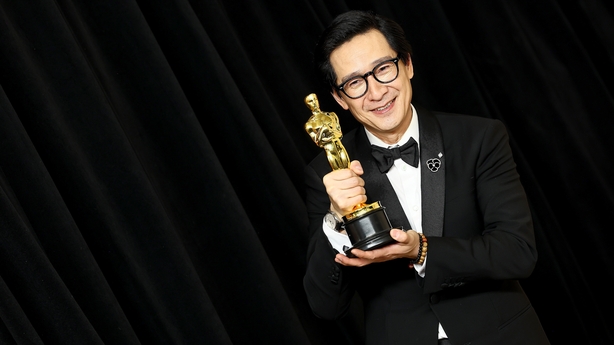 The night was also a tale of redemption and rebirth for two actors - Brendan Fraser, and Ke Huy Quan. Curiously both men had worked together on a film thirty years ago, Encino Man. Fraser went on to have a string of successes in the Mummy and Loony Tunes franchises, before suffering a series of professional and personal setbacks. The Whale, a downbeat film about a very obese man, has seen him rise from the depths to the heights of a best actor award.

Ke Huy Quan burst onto the scene as the kid, in Indiana Jones and the Temple of Doom, rising further through the Goonies and a few other early 90s movies, before his career faded out. In the interview room, a very emotional but loveable man told us about remembering his lowest point on the stage last night, as he recalled losing his health insurance three years ago because he had no work, as Covid struck.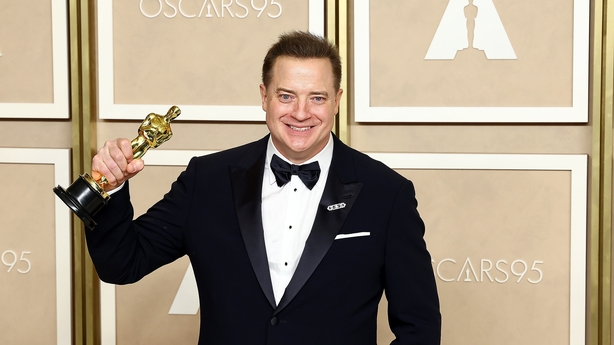 Everything Everywhere was his way back, his rebirth as an actor - and he rebirthed himself, reverting from Jonathan Quan to his birth name of Ke Huy. When Everything Everywhere won the Best Movie Oscar, Ke Huy Quan bounded onstage to hug the man presenting the award, Harrison Ford (who plays Indiana Jones again in a new film this summer). Watching from the stalls in the Dolby Theatre was the man who directed them both in that film in 1988, Steven Spielberg. He had pulled Ke Huy aside and said "you are now an Oscar winning actor". His story, like the story in the movie itself, is a Hollywood style feel good one, a triumph over tragedy, the hope of a way out that Hollywood has always offered to moviegoers for over a century.

Which brings us back to the Banshees. It may not have picked up any gold last night, but it did garner a lot of publicity over the past several months. And that after all is the point of the Oscars - it's about drumming up publicity in January and February - when people may need a bit of encouraging to go out and spend money on things like cinema tickets. In this business, there is no such thing as bad publicity, and the Banshees did not suffer at all from the publicity that the Oscar machine generates.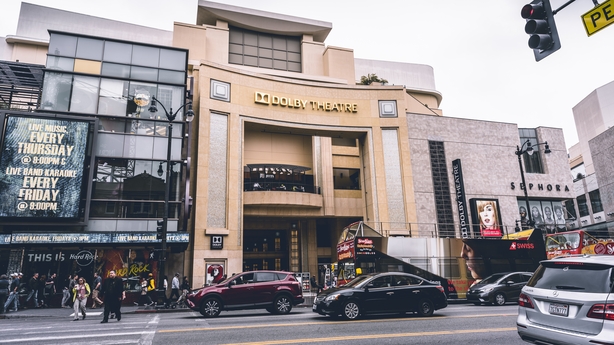 I'm sure all concerned with the film would like to have won an award or six, but it didn't happen. No real harm - a smallish film grew a lot bigger at the box office and became a cultural reference point in America - as proven by the number of skits, jokes and references it has garnered over the past few months. Some people get offended, others take the view that the only thing worse than being written about in the newspapers is not being written about in the newspapers. Or websites. And here we are, still writing about them. Still talking about them. Many films are released each year, few get this level of attention.

Emerging from the Ovation Hollywood complex, which houses the Dolby theatre, I was surprised to see the remnants of the red carpet area, where just four hours before the stars had displayed themselves in their finery before the cameras. But now the show was well and truly over. A new year in the life of Hollywood has begun.
The 95th Academy Awards will be broadcast on RTÉ2 and RTÉ Player on Monday from 9:30pm.