After her perfect score of 30 last week, all eyes will be on Suzanne Jackson on Dancing With The Stars this semi-final Sunday - and she has no hesitation in saying who her main rival is for the glitterball trophy.
The entrepreneur and Style Counsellors host will tackle a Tango to Hungry Like A Wolf by Duran Duran with her pro-dance partner Michael Danilczuk and she will be keeping her eye on dancefloor rival Carl Mullan, the 2fm DJ who has become a huge hit with the voting public.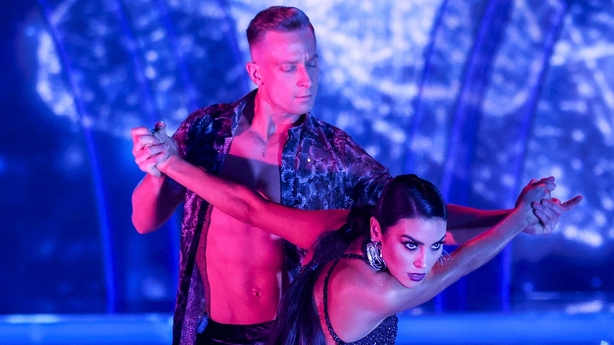 Speaking to RTÉ Entertainment, Suzanne says, "That man is loved by the nation! Karl is great, we get on really well and we're always buzzing off each other and having the craic. We would both be social media led people so we can see the following there.
"There is a friendly rivalry between us, but we are in a competition at the end of the day, and everybody has something that they bring to the table."
As semi-final Sunday looms, she says that her perfect score has been both a blessing and a curse. "It's been tough this week because of how well we did last week," she says.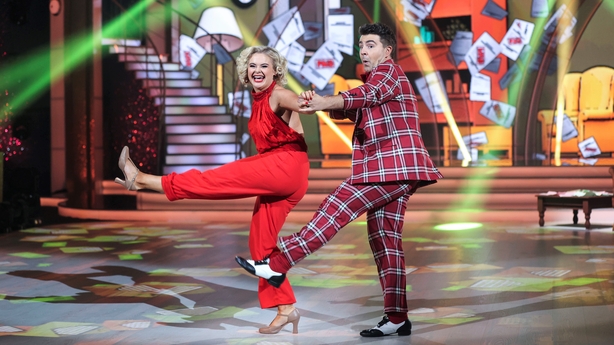 "I've been putting pressure on myself so we can deliver even better but I've enjoyed it. I think my confidence is back and I'm really happy to be in the semi-final and I know now that it's real. I'm determined to get to the final."
So, her eyes are really on the glitterball trophy as the series draws to a close. "At the end of the day, may the best person win but we're so close now, winning would really be the icing on the cake.
"I think I've gone through a lot of personal growth and learned things about myself over the past few months.
"I've been so busy building up my business over the past eight years, that's I haven't had the time to stop and think and DWTS has given me the chance to do that."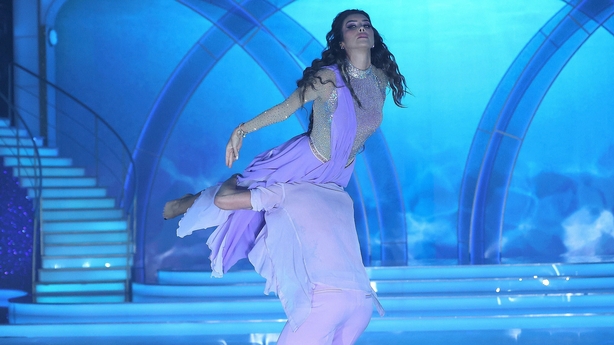 She adds she enjoys the passion and intensity of the Tango. "It's very passionate, it's very sharp and it's very much a fighter's dance, I feel. I love the intensity of it but there are so many things to think about with this particular dance that it's not as easy as it looks. There is so much to it!"
Asked if she intends to continue dancing when the show ends, she has a very firm answer. "No. I've had my time on the dancefloor and I'm delighted I've learned all the dances, but I want to enjoy myself now.
"I've a new brand coming out and I'm going to throw myself into that. I'm taking a two-week break after the show and then I'm going to head off to Portugal."
Dancing With The Stars, Sunday, 6.30pm on RTÉ One