After an incredible 12-night run at the Gaiety in Dublin with My Therapist Ghosted Me, Joanne McNally and Vogue Williams have their eyes on an even bigger prize...
"I love the podcast!" I am barely on the phone with Joanne McNally for more than two minutes before a passer-by AKA a member of her adoring public has shouted out their love for the Dublin comedian.
"Thanks!" she shouts back and emits her explosive laugh. 39-year-old Dubliner Joanne is of course one half of one of the most successful podcasts of recent years.
Her partner in crime is building site worker-turned-model-turned-presenter-turned-detergent seller extraordinaire Vogue Williams and together their pod, My Therapist Ghosted Me, attracts over three million listeners a month. They are the sweet spot in the Dublin northside/southside Venn diagram.
More recently, it has taken to the live stage and sold a staggering number of tickets over the past few months.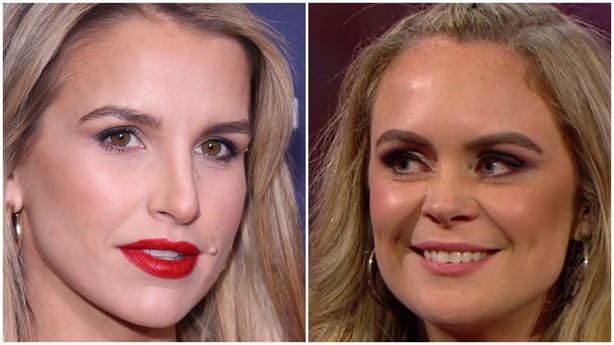 Joanne and 37-year-old Vogue have just finished the last of twelve sold-out shows at The Gaiety Theatre in Dublin - that's the most tickets ever sold for a live podcast in Ireland - but now they've got their eye on even bigger things - four sold-out shows at the 3Arena this November and December.
This makes them the first female Irish comedy act to do four nights at the Liffey-side venue, which obviously makes the anarchic duo the Garth Brooks of podcasts.
"I'm as shocked as anyone at those ticket sales," Joanne says, possibly after hiding from that starstruck fan. "It's not like I go, 'that makes sense,' but you can imagine how humbling it is for me as a comedian that it took my partnership with Vogue Williams to get me to the 3Arena."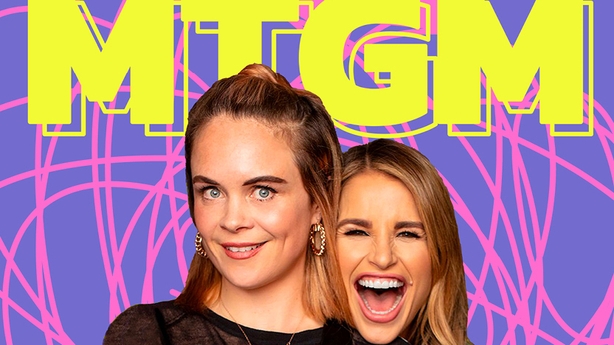 And if you think record-breaking ticket sales were enough, there's more...
"We're doing merchandise as well now, so we are becoming like Garth Brooks," Joanne says. "Vogue is basically like Alan Sugar, she's a business bitch, so everything is an opportunity. She's the brains behind the operation I would say.
"We bring different things to the table - I like production and a cool set and things like that, and Vogue is into the legalities, like trademarks, that's her strength."
As anyone who listens knows, My Therapist Ghosted Me is like eavesdropping on two people talking utter nonsense about their lives and occasionally chancing upon pearls of wisdom. It's candid, it's warm-hearted but most of all it is funny. Joanne and Vogue are naughty agony aunts.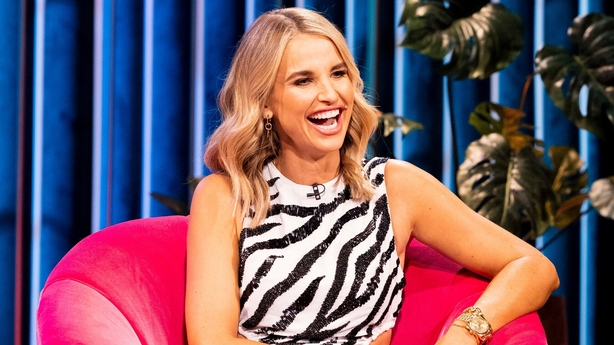 "We're just trying to make each other laugh so we will definitely say stuff that our editor Joe will say, 'you can't say that,' and we'll be like 'ok, fair enough'. We record for an hour and a half, and we get forty minutes we can use because what's left over is either painstakingly boring or highly inappropriate.
"It's like a WhatsApp group. We talk s*** but you don't want people to hear some of the stuff you've said. So, there is stuff off limits."
It all started when the pair became possibly unlikely friends and launched a podcast that took its name from the day Joanne's therapist ghosted her. First, not answering the phone; then not answering the clinic door; and finally, refusing to speak to Joanne after she tracked her down (admittedly, her therapist was, at that time, scattering her aunt's ashes at Enfield crematorium).
We need your consent to load this YouTube contentWe use YouTube to manage extra content that can set cookies on your device and collect data about your activity. Please review their details and accept them to load the content.Manage Preferences
"I think there's something about podcasts that allows you a much bigger access to an audience," Joanne says. "Back in the day, comedians had to build up an audience. They'd have to gig - go to Naas and go to Moate and build it up.
"Podcasts are bigger than telly. We wouldn't be selling that many tickets if it wasn't for the magic of podcasts, it really is. It has that extra intimacy like radio, these voices in your ear every week and you're following along. I feel very connected to the podcasts that I listen to and I'm guessing that's why the ticket sales are what they are. It's thrilling to be part of it."
As for her personal life, the Killiney woman remains a global couch surfer. "I like that life. It's like being a salesman going around selling jokes. It's great, I've no responsibilities!"
She no longer lives in Vogue's basement in London, although she did crash in Des Bishop's spare apartment on a recent visit to the US. "Poor Vogue. A lot of my stuff is still in her place, but I moved into a shared house in Clapham," Joanne says.
"I'm basically on tour for the rest of this year. I've given up all permanent addresses and I'm going to America, Canada, and Dubai. This year is a bit of a write-off location-wise but next year I'm hoping to settle down somewhere, I don't know where, but I'd like a place of my own."
Is she going to buy a house with her boyfriend Alan AKA Prada Pete? "I'll buy my own house, thank you!" she says in mock indignation. "I'm forty this year, I want my own stuff. I want independence."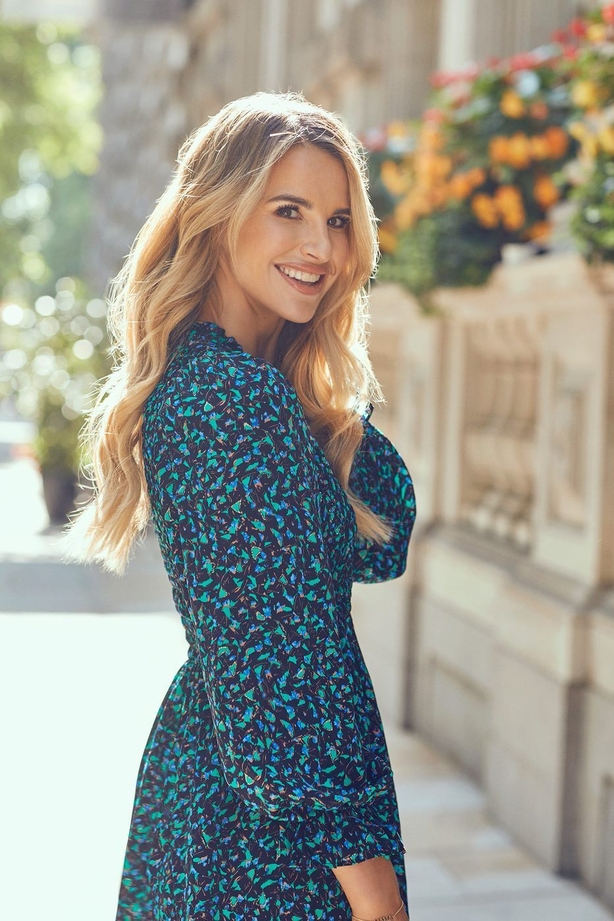 Do Joanne and Vogue argue much? "We're very different. Vogue is great at confrontation. I'm desperate at it, which means we don't argue. Vogue is very down the line - she'll just ring and say you changed the time of the podcast last week. Don't do it this week, I've loads of s*** on.
"She's just very down the line. If there are heated moments, it's never over anything big. It's out, it's discussed, it's gone and into the wind and that's on her. She's just better at that stuff than me. She's very straight down the line."
Their empire is growing, and Joanne and Vogue recently filmed their first TV show for E4 together in Ibiza.
"That's just a pilot so god knows where that will end up. I've no idea what's happening with that. It's a sex and wellness show so now we're just waiting to see if they want to make a series.
"Ibiza's a very free-flowing island so what are the latest trends, what's going on in the world of sex, and the world of love? But that was a pilot. It's showbiz so you wouldn't know what's happening with it."
Joanne's stand-up solo show, the Prosecco Express, completed a 62-night run in Vicar Street in Dublin and it's still trundling around the world with shows planned for Boston, Chicago, and Washington later this year.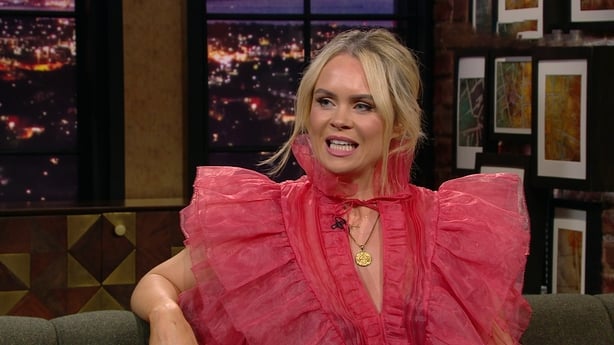 It seems only right that her solo show gets its own Netflix special. "That was something I really wanted and there was talk about it at one stage," Joanne says. "I'm bringing Prosecco away for 2023 and at the end of this year I'll put it to bed completely. I'm chatting to Netflix; I'm chatting to Amazon. Everyone is chatting in this business but that would be the plan, or I might just hold on to it. I don't know.
"Netflix might decide they want it, you don't know. Sometimes when you start out you need goals you work toward and as you keep working the goals change. It seems to me that having a Netflix special is a real stamp of approval. We'll see, as I say, we're all chatting."
She laughs off the suggestion that she'll do a Sharon Horgan and go into acting.
"No. I'm not as talented as Sharon Horgan, unfortunately. I can't act. Sharon is the machine; she's a beacon of talent and she can do everything and anything. I feel I'm very much a stand-up, that's it, and less of an ac-tor, actress. hahaha.
"I feel in this business, I might be cast as a woman in her thirties on the southside of Dublin. I'm never going to disappear into a role. I'm never going to play Hamlet."
We need your consent to load this YouTube contentWe use YouTube to manage extra content that can set cookies on your device and collect data about your activity. Please review their details and accept them to load the content.Manage Preferences
She and Vogue remain very protective of each other. "100% but I think it's harder for her because people didn't know her," Joanne says. "She's a presenter and it's hard, you have to be a bit of a blank canvas.
"So, people didn't know who she was and what she was like, how much fun and all the amazingness of Vogue Williams was probably a bit hidden so the podcast has been a good opportunity for people to see who she is."
And just like that passing fan at the start of our chat, Joanne has had nothing but good vibes from people who approach her when she's out and about. "They're all really sound," she says. "Nobody has come up in the street and said something mean to me... yet."
Vogue, however, has her knockers but she seems to thrive on attention from her detractors.
"Hahahaha. She's got a thick skin and she's in the business longer than I am," says Joanne. "She's kind of used to it and she has a different mentality to it.
"I just don't want to know if people are saying stuff about me, I don't want to know. Whereas Vogue will defend herself more. Leave me out of it!"
My Therapist Ghosted Me Live at the 3Arena, Dublin, 29 November to 2 December. Tickets on sale now from Ticketmaster priced from €56.90 and The Marquee, Cork, 27 May to 29 May.
Alan Corr @CorrAlan2