Happy Valley creator Sally Wainwright has said star Sarah Lancashire was "not happy" with the original ending Wainwright wrote for the hit BBC One show, so audiences have the actress to "thank" for the "satisfying" conclusion.
The BAFTA award-winning series, which received five-star reviews for its last instalment from critics, and saw millions of viewers tune in on Sunday, follows Lancashire as no-nonsense West Yorkshire Sergeant Catherine Cawood as she looks after her family.
Wainwright told the BBC's Newsnight programme on Monday that she has Lancashire, who won a leading actress BAFTA for the second series, to "thank for that ending in many ways".
*SPOILERS FOR HAPPY VALLEY*

"It's good to know when to stop"

Sally Wainright, reflects on the series finale of Happy Valley, admitting she was nervous before it went out, and reveals that Sarah Lancashire helped shape the climax#Newsnight | https://t.co/P0zxS1DNGF pic.twitter.com/dI76ljNOIp

— BBC Newsnight (@BBCNewsnight) February 6, 2023
She added: "I wrote the first draft (for the last episode) and everybody seemed quite happy with it and then she made it clear that she wasn't happy with it and (during Christmas 2021)... she came up to my house and she spent all day talking about it and she gave me some really good notes.
"So everything got pushed a bit further in that episode and it was all thanks to Sarah."
Wainwright added that Lancashire's "performance is really off the scale" across the three series of the drama.
Since 2014, the show has followed Lancashire's character Catherine as she grieves for her daughter, Becky, while raising her grandson, Ryan, played by Rhys Connah, and is pursued by her nemesis, the murderer, sex offender and escaped convict Tommy Lee Royce, played by James Norton.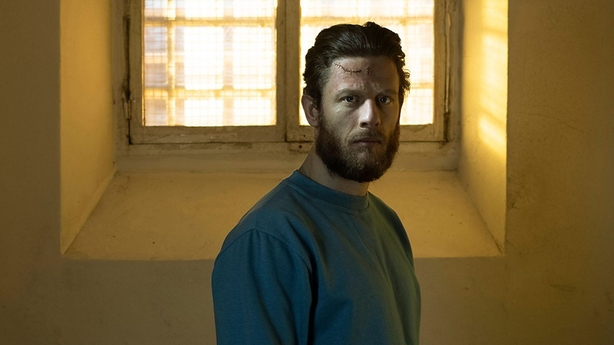 Wainwright said: "I tend not to get very nervous anymore really, about things going out.
"I'm kind of philosophical that it is what it is, and people will respond how they respond. But I think because it had appeared to be doing very well, I was worried it might fall at the final hurdle and people might think it was a disappointing ending in some way."
Warning: spoiler alert!
She added that "it was a no-brainer to end on an optimistic note" for Catherine, as she is a force for "good".
Wainwright reiterated that this is the last series of Happy Valley, as she does not want it to become a "pale shadow of itself" and there will be no spin-off of the show in future.
Source: Press Association