Wild Youth were crowned champions on Friday night's Late Late Show Eurosong Special and will now represent Ireland at the Eurovision Song Contest in Liverpool in May.
The winner was chosen by the combined votes of the public phone vote, an international jury and a national jury.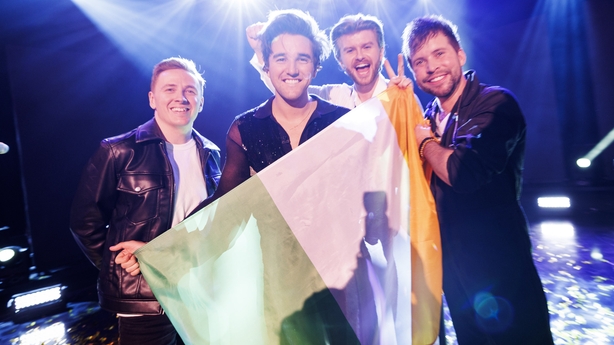 Speaking following their victorious performance, Wild Youth singer Conor O'Donohoe described it as a huge honour to be selected to represent Ireland on the world stage later this year.
He said: "We hope everyone gets behind the song and we hope everyone gets behind us.
"We have been around for a while and we wanted to take a risk. Everyone who performed tonight has a great future ahead of them."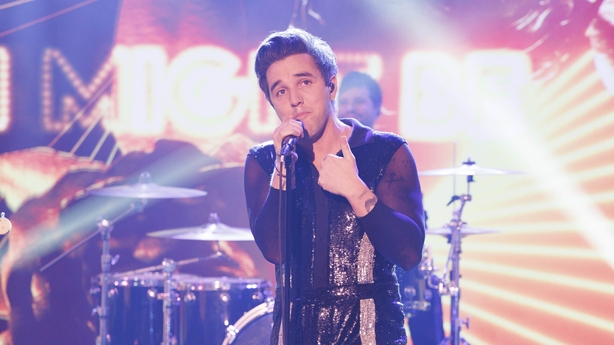 The band (O'Donohoe, Ed Porter, Callum McAdam, and David Whelan) are well established in Ireland, with a string of hits. They have previously toured with Westlife, Niall Horan, Kodaline, and Lewis Capaldi.
Their debut album, All or Nothing, was released in 2017. Their winning entry, We Are One, was penned by O'Donohoe in Sweden with Grammy-nominated songwriter Jörgen Elofsson.
The national jury and the public phone vote awarded 12 points to Wild Youth. The international jury gave 12 points to CONNOLLY.
Last year, Ukraine won the contest with Kalush Orchestra but was deemed unable to host this year's event because of the Russian invasion.
As the UK came second at the contest with singer Sam Ryder, it took over responsibility for organising the event before Liverpool was revealed as the host city.
The Eurovision Song Contest Grand Final 2023 will take place on Saturday 13 May, with the semi-finals on Tuesday 9 and Thursday 11. Ireland will compete in the first half of the first semi-final in Liverpool on 9 May.
The story of the night:
Leila Jane - Wild
First up was Letterkenny native Leila Jane with her song Wild. Speaking ahead of her performance, Leila said: "This song represents being comfortable with who you are, being self-reliant, but it is also a female empowerment song. I know that my dad has always been secretly obsessed with Eurovision, so I know that I have somehow made my dad proud."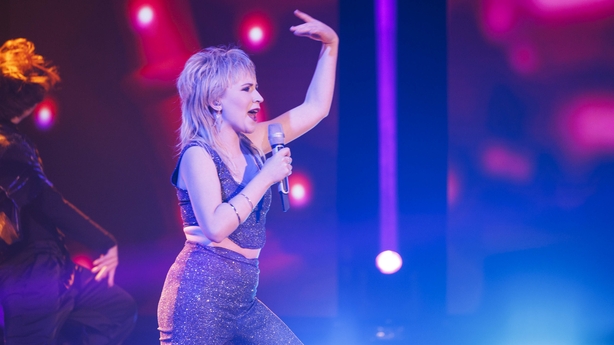 Award-winning opera singer Celine Byrne was the first to comment from the panel of experts on Leila's performance, which she described as "brilliant". She said that Leila had "made Ireland proud".
John from Jedward said he felt "the song took you on an adventure from start to finish". His brother Edward added: "I think it could grow for her. I do think she needs more confidence and passion in her eyes."
Radio presenter and singer-songwriter Gemma Bradley declared: "What a start - there was a lot of energy there!"
Singer-songwriter RuthAnne Cunningham added: "This is like the warm-up, but I think she did a great job. The hook is really good. She is giving me Sia vibes, and I think it was very strong."
ADGY - Too Good for Your Love
Second to the stage was ADGY from Donegal who explained that the lyrics of his song come from a "personal place and a story that happened in my life".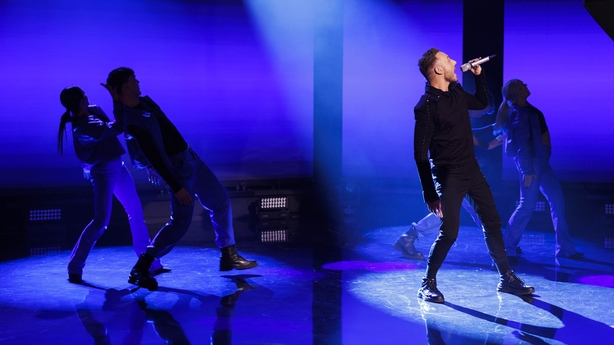 RuthAnne was the first to give her opinion and said: "I love the use of Gaeilge in it. I think that was really clever... cool and different. I think it's good because it has a dance-pop vibe, which is really commercial at the moment, it's very radio-friendly."
Gemma said: "I think we have a bit of a banger there - I loved the performance of it. I wanted to get up and dance."
Celine was also a fan, describing it as "catchy" and "what we need". She added: "I just worry that when it gets higher he might struggle a little bit, and when you are on the big stage you need to be there 100 per cent."
Jedward also enjoyed the track. They said: "Obviously, it is a dancefloor banger… but he needs to believe in himself all the way to the end."
Public Image Limited – Hawaii
Ahead of their performance, PiL frontman John Lydon said: "Many would view me as a complete Paddy, many others would view me as an alien creature from Britain. I have a reputation as a musician and an insane punk. I am going to have to blend those two things around a love song to my wife who is suffering from Alzheimer's."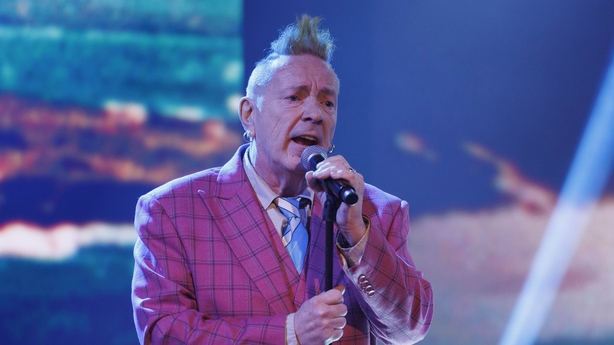 Celine was the first to comment and said the song "touched" her heart. She added: "I have nothing but respect for him as a musician… but I don't know if it is a song for Eurovision."
Jedward said: "A delicate song like this might stand out in Eurovision… I'm not sure if it is a song for Eurovision."
RuthAnne agreed that it might not be the song for Ireland but praised Lydon for his emotional performance. She said: "I know when you are singing an emotional song it can choke you up."
Gemma added: "It is very important to speak about these things. It's real life. I really want to commend him on that performance."
CONNOLLY - Midnight Summer Night
Next, it was the turn of CONNOLLY who shared that she has a "biased opinion about Eurovision, as it was a big part of my growing up". She also explained that her song "talks about the distorted view of time passing by", which is something she said she "definitely went through".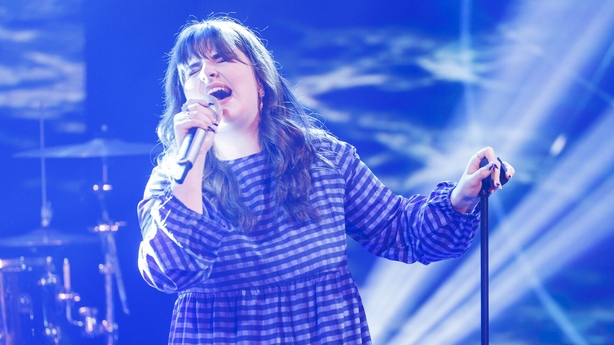 Gemma was the first to react, she said: "That was just so euphoric to watch. I was captivated. I thought it was incredible. That song is stuck in my head."
RuthAnne said: "I am really proud to be Irish right now… she is someone who could go global."
Jedward really "vibed" with the performance and said: "I feel like it is such a delicate song, with dreamy headspace. It's got strong Enya vibes – the Irish identity we need."
Celine said: "I think it was a solid performance. Her vocals were on pitch. It was like an Irish eclectic sound."
Wild Youth – We Are One
The penultimate act, Wild Youth, shared that as a band they "try to treasure these moments". They also explained that the inspiration for their song "came from a conversation about Eurovision and how everyone should feel free to be themselves".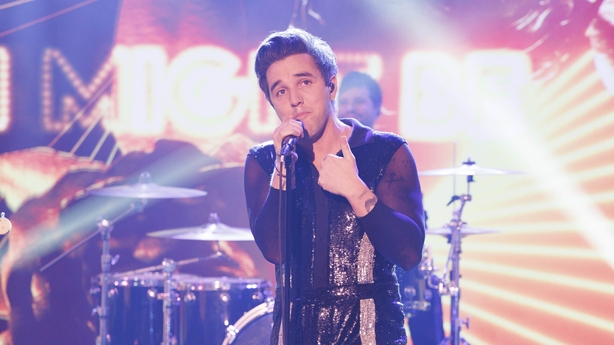 After their performance, RuthAnne exclaimed: "When have we sent a band like that before? For me, it ticked a lot of boxes."
Celine Byrne said: "I think it is one for the Eurovision – every element of it was brilliant. Great anthem. The lyrics are fabulous."
Jedward added: "For the times we are in, I feel like that song would pack a punch. It had strong U2 and Coldplay vibes."
Gemma said: "It was a really confident performance. I was ready to get up and sing with them. I think they would do really well representing Ireland."
K Muni and ND - Down in the Rain
Last up were K Muni and ND who described their music as "something really fresh, energetic, and fun". They added: "The lyrics of the song depict our life story – we have dubbed it as the happiest sad song ever."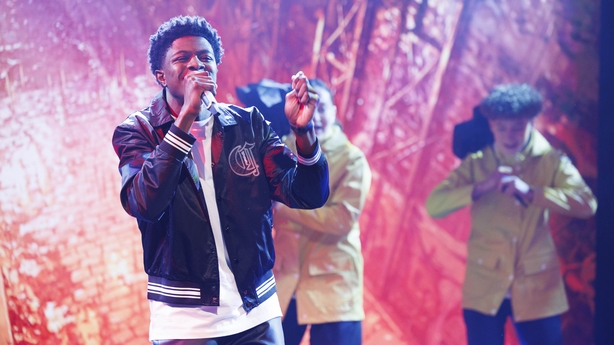 Jedward described the duo as "so likeable" and said they were "spitting some solid bars".
RuthAnne said: "I want to go to their show, I am obsessed with them. It would be something very different, very fresh and very unique from Ireland.
Gemma said: "It is super popular now. That Irish hip-hop scene, the Irish afro-swing – you can really bop to it. It was such a joy."
Celine added: "I was loving it - we are a new Ireland and we should represent what we are. it was really polished."