A new production of West Side Story is on a world tour and will be heading to Dublin in June. Kyra Sorce plays the pivotal role of Anita and she tells RTÉ Entertainment's John Byrne about a part she considers "an honour of a lifetime".
Kyra Sorce is so full of energy and enthusiasm it's impossible not to be won over by her with almost immediate effect. The Chicago-based dancer, singer, actor and teacher is in Dublin to promote the legendary Leonard Bernstein musical, arguably the greatest ever staged.
Arriving at Dublin's Bord Gáis Energy Theatre for a two-week run from June 12 to 24, its acclaimed international cast and creative team are led by the renowned Broadway director and actor Lonny Price.
This production is West Side Story as it was meant to be.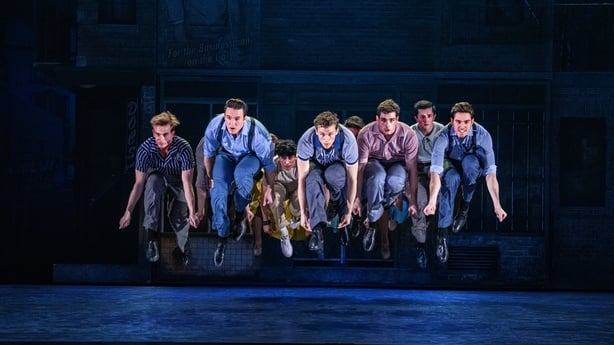 It's a traditional production too, utilising Jerome Robbins' original choreography - carefully updated by Julio Monge, a Broadway legend in his own right.
You probably know the story, a take on Romeo and Juliet that's set in the gang-infested concrete jungle of 1950s' New York City. The Sharks and the Jets are two rival gangs - one white European, one Puerto Rican - but within that barren world of violence of prejudice, love dares to blossom.
Steven Spielberg's 2021 remake of West Side Story brought the musical back to the silver screen, and now this theatrical production takes the musical full circle, to its roots on the stage, as conceived by Jerome Robbins, with music by Leonard Bernstein, lyrics by Stephen Sondheim, and a book by Arthur Laurent.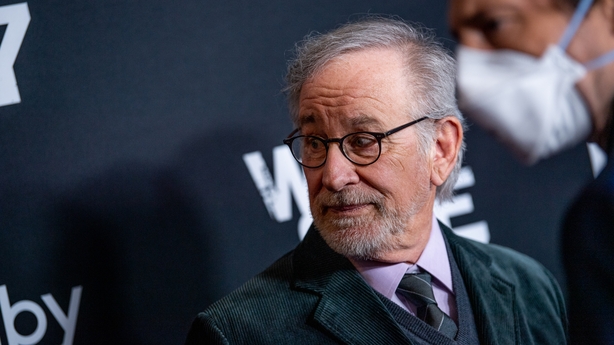 This was a show that took Broadway by storm when it debuted in 1957, and inspired its first Hollywood version, released in 1961.
Playing the fiercly independent Anita - a woman who takes orders from no one - means so much to Kyra Sorce. It's not just a great role that pushes her to new heights, it's also a nod to her roots, which extend across both sides of the conflict at the heart of West Side Story. She has her own tale to tell . . .
John Byrne: So what's it like playing Anita?
Kyra Sorce: She is the matriarch of the show and such an iconic role for Puerto Rican women all over the world. She's truly the first of her kind. To come out in the 1950s with such an empowered, fiery woman.
And it's a character that's full of love and life. It is an honour of a lifetime for me.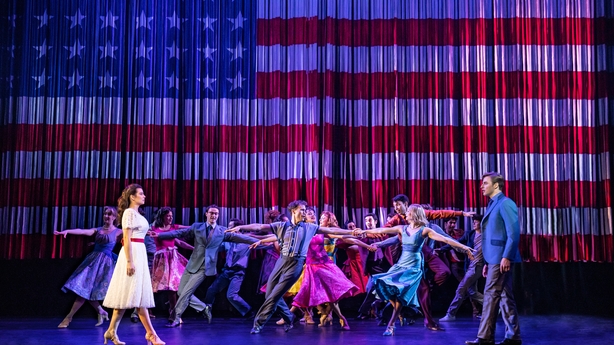 Even doing that classic song America must be quite a buzz?
Doing that number is one the most frustrating! It is one of the hardest numbers to sing and dance att the same time. 100%! It doesn't stop and the tempo, with the original choreography, it as thrilling in every single show.
And this production is returning to the original choreography created by Jerome Robbins . . .
Yeah, this is all original, restaged by Julio Monge, who is a treasure and we are so lucky to have him. This is all of the original steps, with original intention. I was talking about it earlier, Leonard Bernstein's music and Jerome Robbins' choreography is hand-in-hand.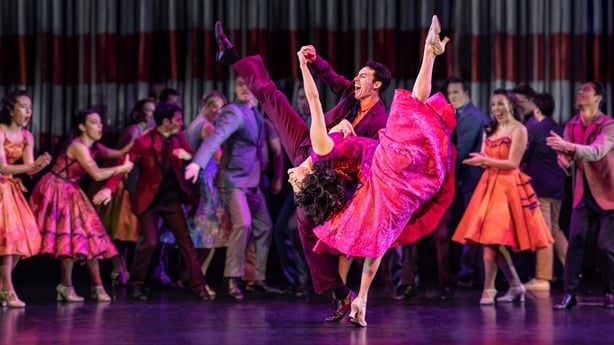 Robbins choreographed everything on top of the music, so all of the counts, all of the intention, of each instrument that they play is a perfect fit with the choreography. You can almost not imagine another step being done with these songs.
You come from a teaching background, so this show must be a big positive for you on several levels, and not just in terms of performance?
I had the privilege of assisting Julio with the audition process for the show, which was amazing. So I got to do Cool with the Jet girls, I got to work with the boys - the Shark Boys, the Jet boys - I got to teach everyone all of this choreography and then, for myself to be seen also as Anita . . .
And again, doing America back-to-back-to-back. I think I taught six different groups in a day! In New York City!
And then after that, they say 'Let's go on a world tour!'
Yeah! And then there's teaching kids, which is a huge passion of mine. One thing I want to while I'm on tour is to outreach. Y'know, visit local studios, just to give them this vocabulary.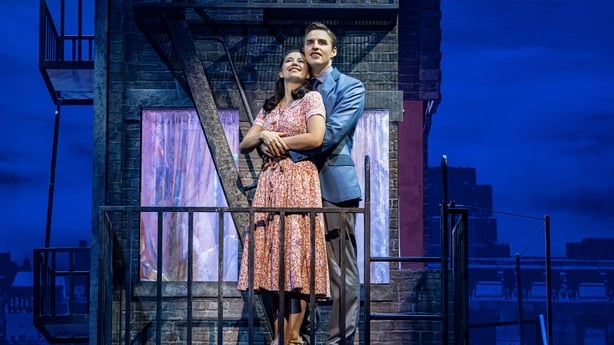 It's priceless, and it's world-class. If I can inspire kids to maybe pursue this professionally, or just have a lovely afternoon dancing - it'll be enough, y'know?
The great thing about dance is it's such a liberating experience - would you agree?
Yeah! It's freedom. Freedom in its purest form and we all naturally do it. We're all built to naturally dance. It's within us all.
I think that's one of things about travelling the world with this show, is that the dance tells the story that the language and the singing never could. Some people will miss what you're saying, but everyone can know what you're saying when you're dancing.
A lack of understanding is part of the world's problems - and it's what West Side Story is all about, really.
It was written in the Fifties but it holds true today. More than ever.
We are lacking such tolerance in the world. I think, one of the hardest things is listening to the other side and holding space for the other opinion.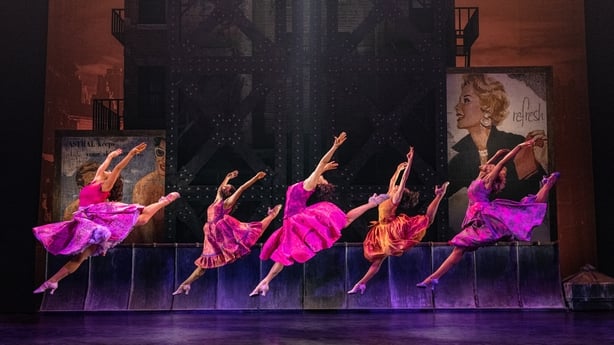 So, in my life - when I can - I really try listen. Okay, what in your life made you think that? Decide that? Because I don't know what I don't know, you know what I mean?
And if we can be more tolerant and understanding, it would just be so much easier.
I see you're background is Sicilian and Puerto Rican - so would be it far to describe you as both a Shark and a Jet?
Yep, I'm a Shark and a Jet! I come from a Sicilian/Puerto Rican family. My grandmother is Puerto Rican and she married a Sicilian man so I have both in me.
My family came over from Ellis Island to Brooklyn, New York - and they're still there today, so West Side Story is my story too!
Interestingly enough, this is my sixth time doing the show. It's my first time playing Anita, but I've understudied her. I also played a Jet girl - and a Shark boy!
West Side Story runs at the Bord Gáis Energy Theatre June 12-24. Tickets available from Ticketmaster.