Screen Ireland has announced a wealth of productions for this year, including nine feature films, eight TV dramas, thirteen documentaries and seven short films as part of its 2023 slate, along with a new regional support fund.
A regional support fund was also announced to support the development of skills around the country outside the major film production centres in Dublin and Wicklow. €3.5 million has been ringfenced from the Screen Ireland budget for this purpose.
Support has also been announced as part of the 'Minding Creative Minds' initiative which gives legal, financial and career advice as well as mental health support.
The slate was launched at an event held in Dublin attended by Screen Ireland representatives together with a host of Irish screen creative talent.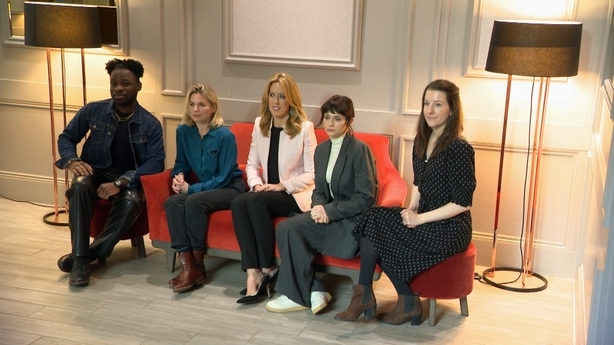 Among those attending this morning's launch was John Carney, whose new movie Flora and Son has just been picked up by Apple TV after its premiere at the Sundance film festival, as well as star Eve Hewson.
Speaking at the event, Mr Carney said, "It's beautiful to see a small Island nation come up against the giant of Hollywood through years of seeding and financing talent.
"To see our actors, directors, writers and producers accepted and celebrated overseas in numerous festivals, theatres, and awards, is a testament to arts funding, and would be next to impossible without support and cultivation of talent."
He added, "In the film business particularly, be wary of anyone who tells you they've done it on their own. It's an art form that is simply impossible without generous support."
Documentary highlights in the slate include Gar O'Rourke's Ukraine-set Sanatorium, while upcoming animated TV series include new episodes of Atom Town, a STEM educational children's series based on the Periodic Table.