Double Bafta nominee Daryl McCormack has admitted that seeing Emma Thompson's Oscars really put him under pressure as he pushed for a part in a movie with her.
The Bad Sisters, Peaky Blinders and Good Luck to You, Leo Grande star and proud Tipp man, was on Friday's The Late Late Show to chat about his impressive double Bafta nomination.
Ryan asked Daryl about "being handpicked by Emma Thompson herself" for Good Luck to You, Leo Grande and he replied: "It kind of all happened very quickly, to be honest.
"I was in the midst of preparing for Peaky Blinders and I had a call from my agent saying that this film had come through.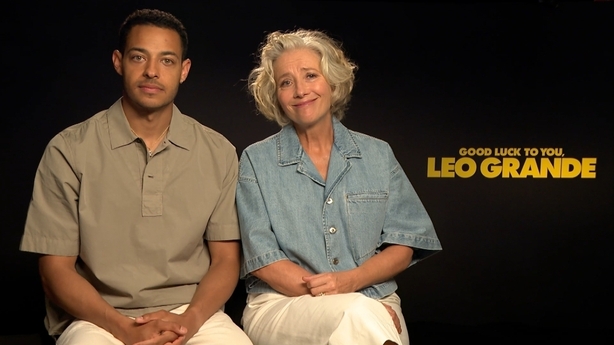 "I read the script, I auditioned on the Wednesday, maybe did a call-back the following day. I was at a party then, with some friends, because I knew that I was going to be meeting Emma that Saturday.
"I was just having a couple of drinks, telling people I had this big audition coming up, and I think it was about 20 minutes to midnight when I got a text from my agent saying Emma now wants to meet you in person.
"It was the quickest I left any party. I went straight home and I met her in Hampstead Heath the next day. We went for a walk and I remember at the time I really needed to use a bathroom and I got to her front door and I said, 'Look Emma. Before we go for a walk, do you mind if I use the loo?'
We need your consent to load this YouTube contentWe use YouTube to manage extra content that can set cookies on your device and collect data about your activity. Please review their details and accept them to load the content.Manage Preferences
"It was just a small toilet under the stairs, so I go in and I see little bohemian things, like pictures of crocodiles, shoes and stuff. And then just as I go to use the toilet, there stands two Oscars.
"Whatever pressure I'd felt up to that moment, it just doubled, tripled."
But the next day she texted him, saying "I'll see you on set." Daryl admitted: "At first I didn't really believe it. I had to text her back and say, 'Emma, did you save my number?'
"But," he added, "that was the beginning of it all."