Rugby star Shane Byrne has his eye on the Dancing with the Stars prize and hopes to strut his way to next week with an intense Pase Doble on tonight's show.
The former Ireland and Leinster player may have swapped lineouts for the 'Shane Shimmy' but speaking to RTÉ Entertainment ahead of this week's show Byrne revealed he is "feeling the same buzz and jitters" he felt before stepping out on the pitch for a high-stakes international rugby match.
"I haven't felt like this in a long time and I didn't think it would happen, it has really caught me on the hop and I am bloody delighted it is happening," he said.
Byrne described training for this week's Latin number as "intense".
"it is very different to what we have done so far. This dance has a completely new set of rules."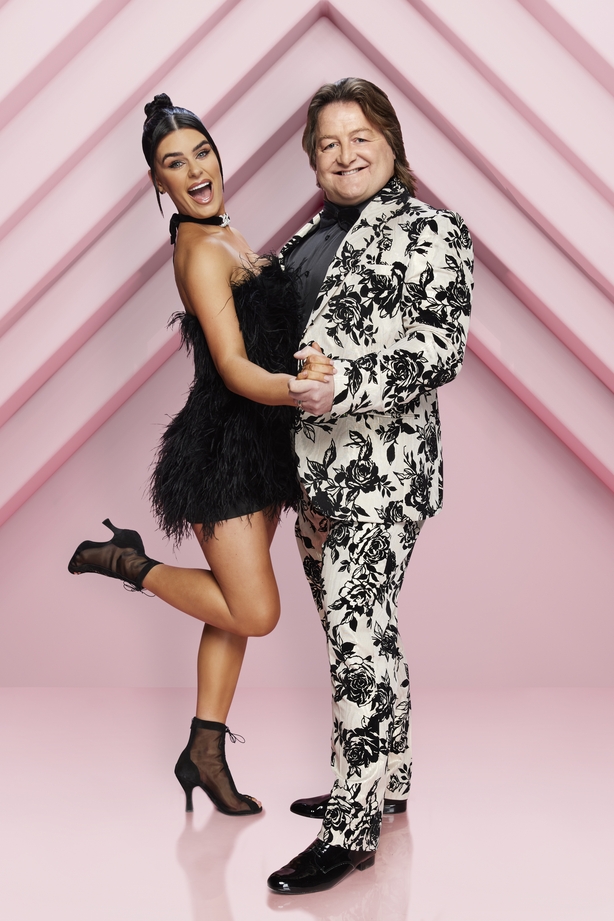 Touching on the tetchy comments from the judges - "Brian [Redmond] wants entertainment and then he doesn't" - Byrne is determined to make the panel smile this week by "tensing and strutting" his way across the dancefloor.
"This Sunday I am going to try and put a smile on the judges' faces - what a novelty.
"The Pase Doble is very deliberate, there is a lot more tensing and strutting around. On my old joints, it is a bit more taxing than the other dances we have been doing but I'm very much getting into the passion of it.
"I have to have a grumpy face on for a while so I am getting very much into it."
Speaking about why he decided to take part in the show, Byrne admitted that at first, it was very much because his wife and family wanted him to do it, but now, "it is going down as a life experience".
"Thankfully I have has an amazing life so far having experienced some amazing occasions playing on the rugby field.
"I didn't think I would get as emotionally wrapped up in this as I am. The competitiveness is there, I am way outside my comfort zone.
"You don't enter anything like this just to take part and just to make up the numbers," he added.
"Like, there's no doubt about it, I'd love to win!"
Dancing with the Stars, RTÉ One and RTÉ Player, Sunday, 6:30pm.