Pamela Anderson has said she felt "violated" by the makers of the TV series about her infamous sex tape, but she does not blame Lily James for portraying her in the show.
The Hulu miniseries, called Pam & Tommy, chronicles the whirlwind romance of then Baywatch star Anderson and Motley Crue drummer Tommy Lee, played by Sebastian Stan, and the theft of their intimate video which was leaked on the internet in 1997 after being stolen from their home.
The series was later nominated for a string of Emmy and Golden Globe Awards, including best actor and actress nods for James and Stan for both award shows.
We need your consent to load this YouTube contentWe use YouTube to manage extra content that can set cookies on your device and collect data about your activity. Please review their details and accept them to load the content.Manage Preferences
In a new interview with The Guardian, actress and model Anderson has said she feels "violated" by the makers of the show, Hulu, who she claims never got in touch with her, asking: "How are they allowed to do that?"
On James, she added: "I heard she'd been nominated for an Emmy, but maybe that was a joke.
"It's not her fault; it's a job. But whoever created it - well, it just feels like something else stolen."
The series was created for Hulu and premiered on the network as well as being released on the streaming service Disney+.
James previously told US outlet Deadline that she had not heard from Anderson about the series, saying: "I have to respect that boundary. All we wanted to do was shine a light on this story and reveal it.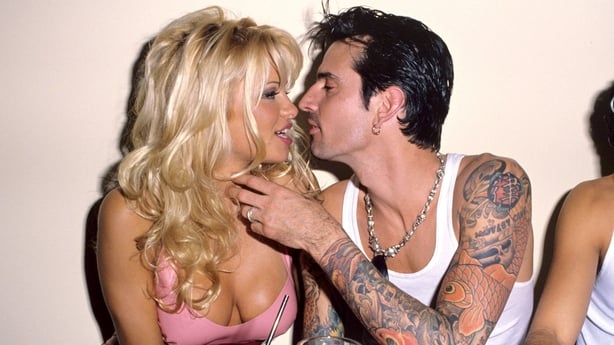 "It's the ugly truth really of how awful what happened to them was, and every second of it, we were on Pamela's side."
In the in-depth interview with The Guardian, Anderson reflects on her tumultuous relationship with Lee and other partners in her life, which she has documented in her upcoming memoir Love, Pamela, and the Netflix documentary Pamela, A Love Story, which will launch on January 31.
The 55-year-old admitted there were challenges with her relationship with Lee, who she married in 1995, including him being "so jealous" of her interacting with other men, saying: "I thought that's what love is."
She added: "But the love of my life was Tommy. And I know it wasn't perfect but, you know, no-one's perfect.
"Oh OK, perfect for me. Two imperfect, crazy people. We made two beautiful babies and so I don't have any regrets."
Source: Press Association