Federal agencies have joined the search for Julian Sands, using mobile phone forensics to help pinpoint the location of the British actor, local police have said.
Both national and state officials are now working with the San Bernardino County Sheriff's Office, one week after the actor was first reported missing in the mountains of southern California.
As of Friday, ground crews were still unable to continue their search efforts, due to the risk of avalanches in the area, and authorities said there was still "no time set" for when they would begin.
The involvement of federal and state agencies marks an escalation in the search for Sands.
The county sheriff's office previously revealed that pings from the actor's phone appeared to show he had been on the move heading further into the mountainous area of Baldy Bowl on the day he was reported missing - 13 January.
"We are working with state and federal agencies that have cell phone forensics to assist us in pinpointing a location, but so far no new info has been developed," a spokesperson from the department told the PA news agency.
The sheriff's office previously told PA there was still "no hard deadline" and "no date set" for calling off efforts - and the incident is still being classified as a search and rescue operation.
On Thursday, Sands' family towed his car from a car park where it was discovered during the search.
Mount Baldy residents noted the "extreme" conditions but said they would not "rule anything out" in the mission to find Sands.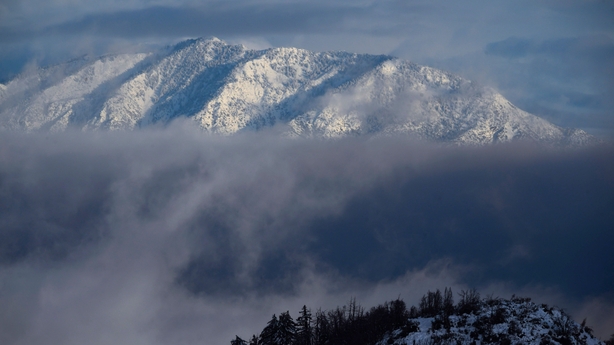 Yorkshire-born Sands is known for his breakout role as the free-spirited George in the period drama A Room with a View, in which he starred opposite Helena Bonham Carter, Daniel Day-Lewis, Judi Dench, and Maggie Smith.
He also featured in Leaving Las Vegas and Warlock, as well as on television in 24, Smallville, and Banshee.
More recently, he played the chief medical officer in the 2021 Jack Lowden and Peter Capaldi-led drama Benediction.
He has lived in Los Angeles since 2020.
From 1984 to 1987, Sands was married to future Evening Standard and BBC Today editor Sarah Sands, with whom he has a son. He also has two daughters with journalist Evgenia Citkowitz, whom he married in 1990.
Source: Press Association