It's all going down in Soap Land! Here's the inside scoop on all the biggest storylines this week.
FAIR CITY
Maria and Anna reach the crossroads in their friendship. What will happen next?
In matters of the heart, there's upheaval aplenty involving Dearbhla and Gareth - with Joan also in the mix. Will everyone end up a loser?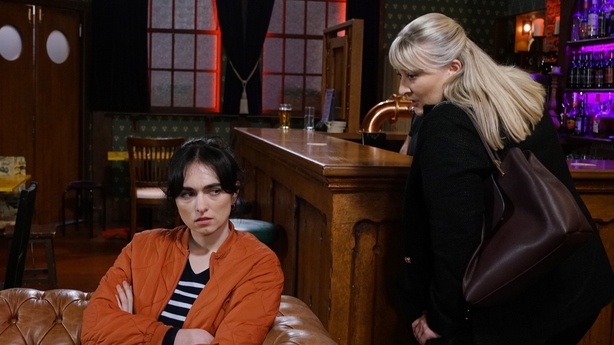 Also in Carrigstown, there are job and money worries for Damien while Carol and Zoe are caught in a battle about control and independence.
CORONATION STREET
Tyrone triumphantly fixes Hope's tape. Fiz and Evelyn listen in as he tests it but are shocked when the voice of John Stape plays. Tyrone quickly shuts it off but Fiz is left shell-shocked.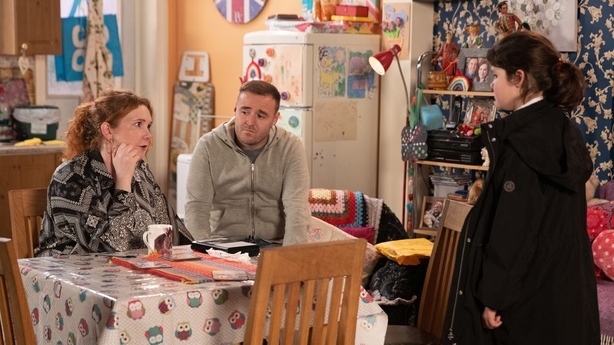 Elsewhere, Paul and Todd confront Mike outside his house. Mike provokes Paul so Paul shoves him. Mike loses his footing and slips, he hits his head on a flower pot. Todd and Paul are shocked as they stand over an unconscious Mike.
Later in the week, Teddy confronts Stephen, explaining that he remembers not seeing Leo in Canada and that Leo's phone never left Weatherfield. Panicked, Stephen invites Teddy to his office to talk.
EASTENDERS
It's the day of Whitney's baby scan and Zack watches her leave with Chelsea, Felix, Finlay and Sonia.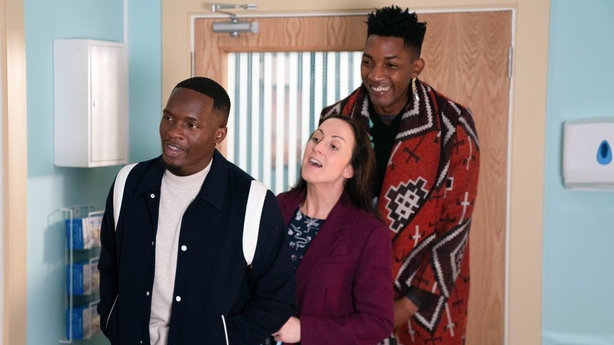 Elsewhere, Ravi and Chelsea flirt at The Vic and sort out a date.
Later in the week, Alfie gathers Mick's friends together to surprise Linda with a vigil at the pub.
EMMERDALE
A drunk Gabby takes the plunge and leans in to kiss Nicky.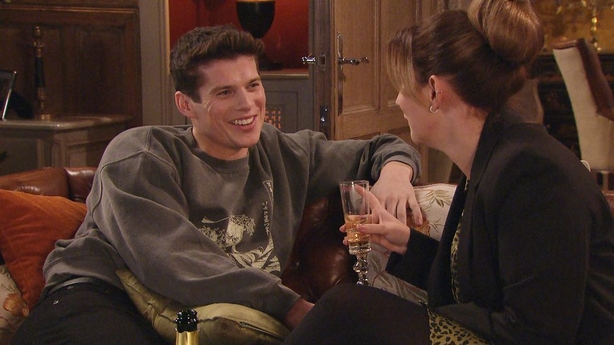 Elsewhere, Dawn is horrified by Lucas' question and rushes out in tears.
Later in the week, Paddy feels totally removed from his once-extended family as he sits listening to them having the craic.
ROS NA RÚN
After being thrown out of the B&B, Crystal finds a place for her, Sonny, and Che to live - but where?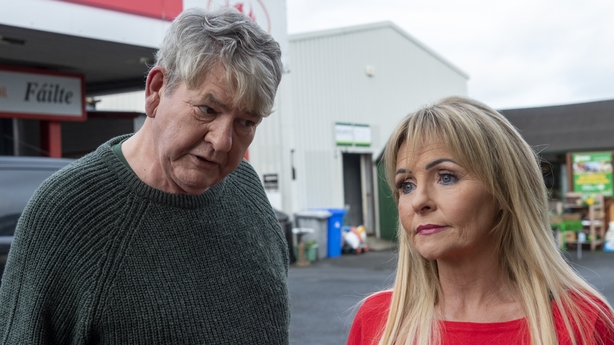 Manus receives a job offer - from Tadhg. Will he take it?
Also in the village, will Réailtín's efforts to do a good deed backfire?