The Rocky Horror Show is on its way back to Ireland for its latest run at Dublin's Bord Gáis Energy Theatre - and there's an Irish face in the cast this time around.
This year marks the 50th year of the show, and its appeal has yet to diminish. And for 25-year-old Fionán O'Carroll it's been an opportunity to establish himself on stage straight from acting college.
The Rocky Horror Show first began life in 1973 before an audience of just 63 people in the Royal Court's Theatre Upstairs.
It was an immediate success and transferred to the Chelsea Classic Cinema, before going on to run at the Kings Road Theatre, 1973-79 and the Comedy Theatre in the West End, 1979-80.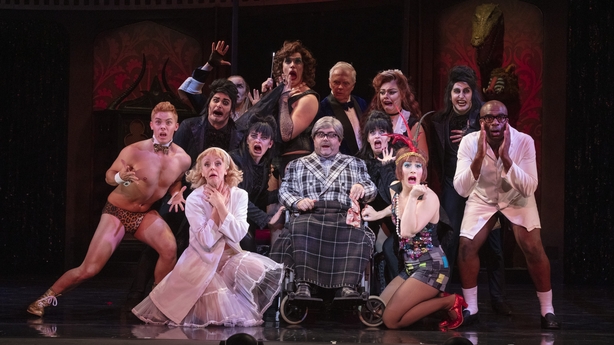 In 1975 it was transformed into a film called The Rocky Horror Picture Show. This film adaptation took over $135 million at the Box Office and is still shown in cinemas around the world more than 40 years after its premiere, making it the longest running theatrical release in cinema history.
Many stars including Russell Crowe, Tim Curry, Susan Sarandon, Jerry Springer, Jason Donovan and Meatloaf have appeared in The Rocky Horror Show over the decades.
This time around, one of the cast members is a young Irish guy Fionán O'Carroll who is making his professional debut.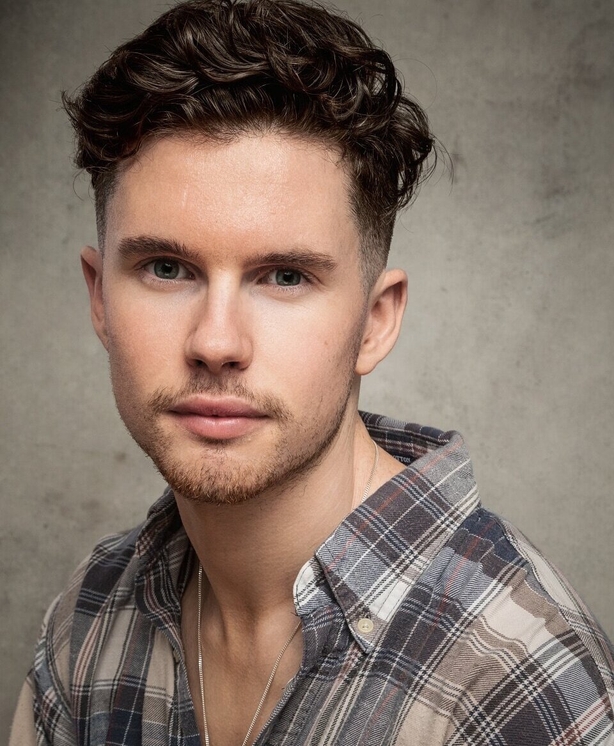 From Kerry, he attended Gaelcholaiste Chiarrai secondary school and started off at stage school in his hometown of Tralee.
It wasn't until he moved to Kildare when Fionán was 19 and joined Newbridge Musical Society in their production of Sweeney Todd that he realised he wanted to pursue a professional career in theatre.
He then auditioned for drama schools in the UK, where he attended Arts Educational and The Urdang Academy, graduating in 2022.
Ahead of the show's return to Dublin on January 30 for a week-long run at the Bord Gáis Energy Theatre, we caught up with the now 25-year-old for a chat about the show, his role and the dream start to his career.
John Byrne: Hi Fionán. Great to talk to you and congrats on getting a part in this legendary show. How did this come about?
Fionán O'Carroll: It was just one of those moments. It's about three different things: luck, talent and being in the right place at the right time. And that's kind of what happened. I seemed to click with the people, they were so nice, it all seemed to click, and before I knew it I was doing The Time Warp. It was amazing.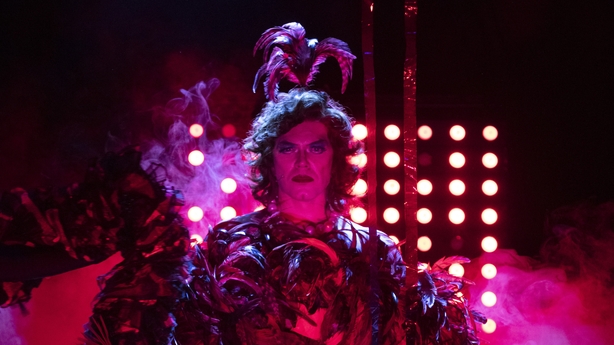 And people have been doing The Time Warp again and again for so many years. It must feel great to be part of a show with such stature and longevity?
This is the show's 50th year. It's stood the test of time and held its own. It just has that great great message: be who you really want to be. And the people who come to the show, even the audience I've been playing to in the last few months, every time they come in just to enjoy the show and have fun.
And it's got this amazing message - you know what? Every person has a story. Every person is different. And that's what makes it great. The variety of life.
I think that's why, when Richard O'Brien - someone who's incredibly intelligent and has an amazing way of looking at the world - came up with this story it's managed to remain relevant through all these years.
Growing up in Kerry, going to a gaelscoil and all of that, it's a bit of a step then to go up on stage. Or is it? I don't know because I'm from Dublin.
Do you know what? It's kind of like one of those things. I'm of an age that when I got into my teens you could YoTube anything. And I just became interested in singing and acting and dancing, and I was really drawn to singing musical theatre songs, because they had more of a story to them.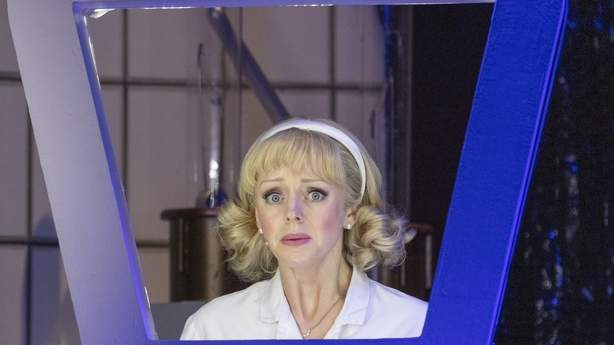 It just became this kind of pathway. And then at the first show - and the only show - I've ever seen in the Bord Gais Theatre is this [Rocky Horror Show] production, which I saw six or seven years ago. And it was just one of those shows that I absolutely adored.
I was enjoying it so much I didn't even think about it. And now here I am, having the time of life doing it and looking forward to performing it at the Bord Gais. I'm ecstatic about it.
It's a great venue. It's in Ireland. What more can you say about the Bord Gais Energy Theatre?
When I first got the breakdown of the places we're touring this year, the first place I looked for was there, as it's obviously a special place for me. It'll be great because the family and friends will be able to come and see it. On one night I think there's something like 35 people coming along.
And it's the Bord Gais! It's a famous theatre. All the people I've worked with, they know it as this beautiful theatre to work at, and that it's joyous experience being there.
When I was the show there years ago, it was amazing - and I'm sure it'll be just as good this time. But this time I'll be looking at it from a different perspective as I'll be on the stage.
How long has this production of the show been on the road?
We started around the beginning of October, so we're a couple of months into these shows. I'm having the time of my life! It'll be our fifth week back after Christmas when we get to Bord Gais.
It's all happened quite quickly for you, getting a part straight out of college, rather than spending years pulling pints in a Camden pub and waiting for a break . . .
I graduated in June, from the Urdang Academy in London, so it's been wild. I went from there, my drama school life, and very quickly going into this, which has been a blast.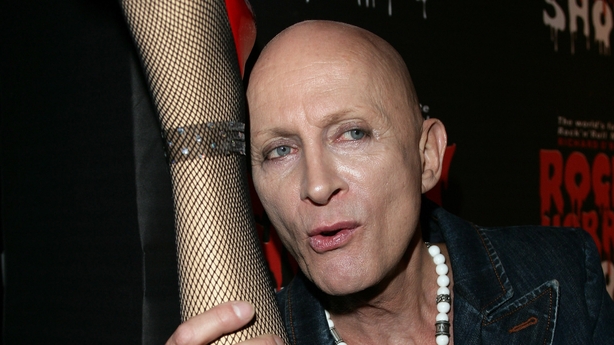 It's just one of those things and I couldn't be more delighted. I'm very lucky to have gone straight into a production. I've made some great friends and I've become part of this Rocky Horror family. The bonds are very strong and we have a good time.
Finally, what role are you playing?
I play one of the phantoms. There are four of us and we kind of personify the madness of Frank. They live around this castle and they build the suspense and the horror for Brad and Janet. We have a wild time!
The Rocky Horror Show is at the Bord Gáis Energy Theatre January 30 - February 4. Tickets From €18.50 from Ticketmaster.