James Norton has hailed Happy Valley as a "revolutionary" programme for pioneering layered, female-led stories on screen.
The 37-year-old actor stars as notorious villain Tommy Lee Royce in the BBC One drama, which is set to return for a third and final series on New Year's Day.
Speaking to the Sunday Times Culture magazine, Norton reflected on the impact of the show, which is written by Sally Wainwright and follows Sergeant Catherine Cawood – played by Sarah Lancashire – on the trail of the murderer and sex offender.
"Making a show with a character who is both a grandmother and a hardcore Robocop hero does not feel unique now," Norton said.
"But the first two series turned people's heads because the premise seemed so absurd. Women were not only under-represented but badly represented.
"Violence towards women was written by men and titillating in tone. Then Sally did this deft thing where a lot of the sexual violence was implied. That was Sally denying the audience any titillation.
"That was revolutionary."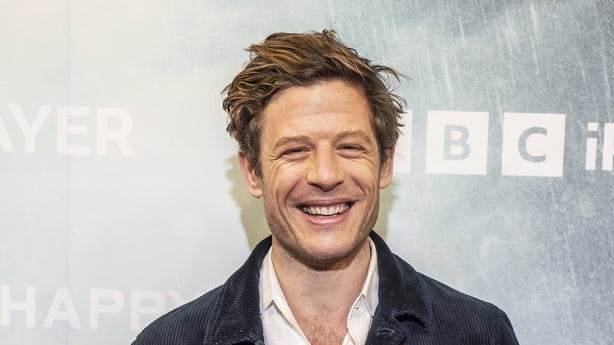 Asked how he copes with playing such a dark and twisted role in the series, which first aired in 2014, Norton said: "I mean, I just sort of do.
"There are parts of Tommy's story which were inevitably uncomfortable. I had weird dreams about violence. But not everybody goes off set to their trailer to cry.
"I love my job, but, ultimately, acting is pretending. At the end of the day I'm usually tired and I want to have a bath, a beer and to decompress.
"It's not like I'm going home and thinking 'I can't get Tommy out of my head'."
Norton also spoke about his forthcoming project, a stage adaptation of Hanya Yanagihara's Booker Prize-nominated A Little Life.
The McMafia actor admitted he is "worried" about the intensity of the performance and the prospect of performing for up to eight hours a day.
"I know this is going to cost me a lot," he said, adding: "In light of this job I do slightly regret being as flippant as I was."
Happy Valley returns on 1 January at 9pm on BBC One.
Source: Press Association