Luke McManus is the director of the Dublin documentary North Circular. He takes us behind the lens on one of the films of 2022.
Harry Guerin: How long do you think you were subconsciously making North Circular in your own head before you decided to make the documentary?
Luke McManus: I think a very long time, at least ten years, maybe longer. I've lived in the neighbourhoods of Stoneybatter and Grangegorman for 25 years now and like many newcomers to the area, I was fascinated by its urban fabric and interested in its history and culture. There were two brilliant books that I read, Kevin C Kearns' Stoneybatter: Dublin's Inner Urban Village and Bernard Neary's Dublin 7. They are the best kind of local history books - detailed, colourful, impeccably researched.
So the process began a long time ago and, in fact, I was consciously trying to get it made a few times too - one false start in 2017 after I had directed a doc called I Am Immigrant, where I developed a proposal with the same producers that didn't get funded, and then there was a second time when I was making an RTÉ series in 2019 about Seán O'Casey. He wrote his plays in a house on the NCR and the neighbourhoods of East Wall, North Strand and Summerhill, and I found myself drawn towards my particular take on that story and that neighbourhood.
The producers disagreed with the creative approach that I had to the project, so we parted ways, a little painfully, but I think that made me even more determined to take my approach to the topic without compromise or dilution. Luckily, the Arts Council agreed to fund it and leave us at it. Creating work is the best cure for sadness.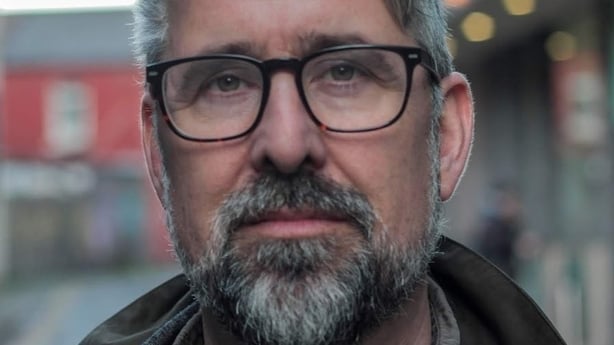 What was the biggest eye-opener for you making this film?
Just how much complexity you can find underneath the seemingly straightforward surface of a street. How the grand narratives of Irish history can be epitomised by a couple of contemporary characters who have important connections to the past. And just how much Bohs hate Rovers.
Was there a particular piece of advice or wisdom that you stuck to along the way?
Well, the film ends with Frank Harte's line, 'Those in power write the history, those who struggle write the songs.' I'm not a huge fan of quotes at the start of films, but I like this one at the end! It tells you firstly that the film is finally over - it has a few endings - and I think offers an insight to the themes of the film.
I misremembered the line, in fact. Harte said, 'those who suffer write the songs', but I prefer my version - struggle means suffering for sure, but it also represents resistance, rebellion, agency against pain and trauma. There's a long tradition in folk music of tweaking words and changing them up as the songs are passed from singer to singer, so I feel justified in making my own version. It's not a culture that is static or perfect, it's one that can be reimagined by the next generation that comes along.
When was the best day and the worst day?
The best day - so many to choose from... but probably the Dublin 1 premiere at the Savoy. Watching people stopping on O'Connell Street to watch Anto, Christy and Joe play the bagpipes, listening to Kevin Murphy playing cello in the cinema, hearing the response from the community of Dublin 1 who were watching the film, including Gemma Dunleavy and her family and Kellie Harrington's family.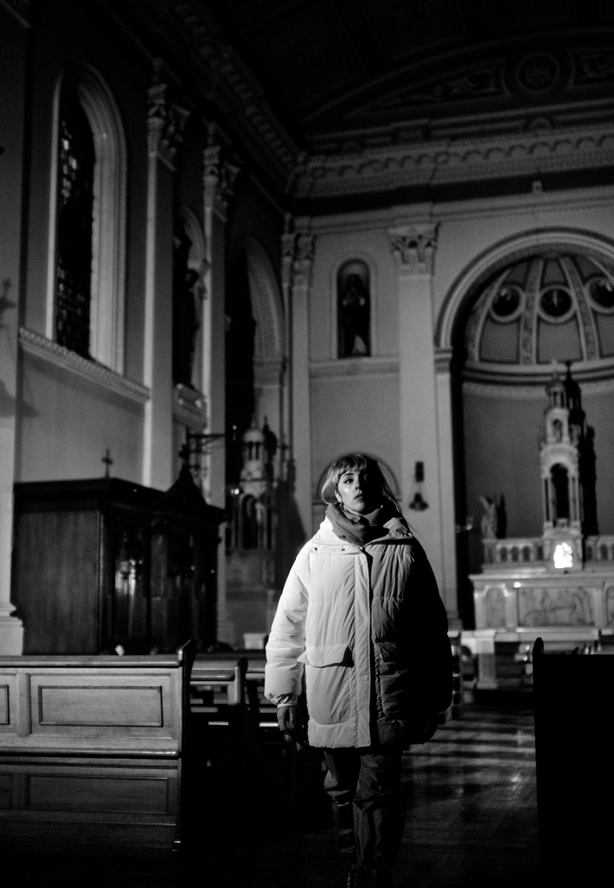 I am from the Dublin 7 community, but I was a guest in the Dublin 1 community. I was really hopeful that I'd captured the place honourably and accurately. The response was amazing, so I was feeling a mixture of joy, pride and relief that is hard to describe. I also snuck into a screening in IFI 2 and was hanging at the back. The film ended and the whole cinema applauded, even though they didn't know I was there. That was mad.
The worst day - had lots of dark days of despair and self-doubt and gnawing creative anxiety. But the worst of all was definitely the sudden death of my friend Derek Cronin in his sleep, from an aneurysm, leaving behind a young family. Derek was a very talented musician and audio engineer who was Jack L's bandleader. He was a popular, kind figure in the Dublin 7 community, and he was a good friend. I was mixing the sound on the film to a pressing deadline so I wasn't able to go to his funeral, but I figured Derek would have approved. I dedicated the film to him to make up for missing his goodbye.
How different is the finished film from the one you saw in your mind on day one?
It's not as different as I thought. In terms of look and feel and the topics even, it is quite close to the proposal.
The biggest difference is that I was planning to engage with the great activist folk singers of the north inner city past - Luke Kelly, Dominic Behan and Peadar Kearney. But the Cobblestone Uprising that unfolded meant that I could instead engage with that culture of political music through a protest that was happening in front of my very eyes. So much better to capture Méabh Mulligan, John Francis Flynn, Sinéad Kennedy, Eoghan Ó Ceannabháin and Daragh Lynch carrying on that tradition.
There's still a few Easter egg tributes to those older icons, though - a glimpse of the Luke Kelly statue through a passing Luas, the sound of 80,000 GAA fans singing Amhrán na bhFiann, a Peadar Kearney composition, and John Francis Flynn sings a song by Ewan MacColl, a collaborator and, I think, even a house-mate of Dominic Behan's.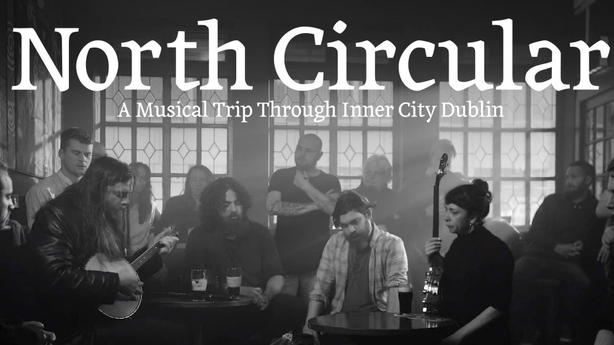 What did you learn about yourself en route?
What a good question. The biggest thing is probably that I'm not actually the 'blow-in' I thought I was.
When I started the project, my aunt Eimear mentioned that my grandmother Emily McKeown had lived on the North Circular Road as a girl and that did ring a bell with me. She sent me some documentation and I spoke to her about Emily's life. She married my grandfather in Aughrim Street church and things took a turn for the better, but her early years were incredibly tough.
My great-grandfather was a dealer in the cattle market at Hanlon's Corner and went bankrupt and disappeared. The kids were left on the brink of hunger and when Emily's brother went out to try to make some money at the markets, he was killed in either a street fight or a mugging - it's not entirely clear. Her other brother joined the British Navy and when he returned to Dublin, he took his own life.
This traumatic family experience, I think, affected her emotional life fundamentally. She was a kind, loving woman with a great family, but my childhood memory of her is of a sadness about her that never quite went away.
What has surprised you most about people's reactions to North Circular?
We weren't expecting this level of public interest and connection to the film. I thought it might be a local project of interest to the local community, which it is, but hearing the audience response around the country and in the UK has been really great.
I think our timing is good - An Cailín Ciúin has warmed Irish audiences to local films and the success of The Banshees of Inisherin, with its blend of history, trad music and surreal moments of folk-horror, also did some work for us too.
We have lots of European and North American screenings happening in 2023, so it's going to be interesting taking the project around the world.
North Circular is in cinemas now.