A return to live shows after the pandemic saw a flurry of great gigs in 2022. RTÉ 2fm's Dan Hegarty rounds up some of his personal highlights
Amyl & The Sniffers - 3Olympia, Dublin, 1 November
After delivering one of the best albums of 2021 with Comfort To Me, Amyl & The Sniffers played one of the gigs of 2022. Here's a band that don't do ballads, but if they did, they'd probably be brilliant.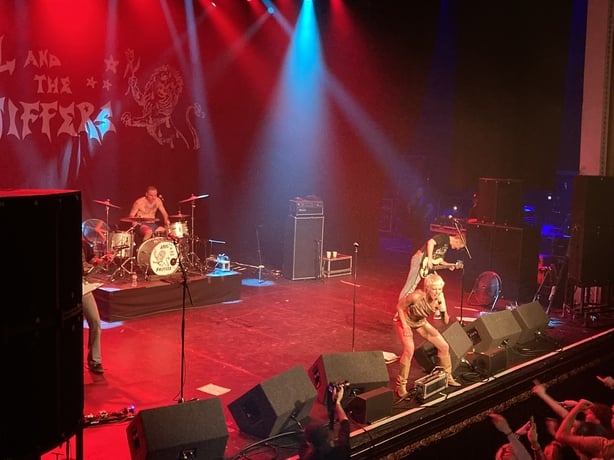 If you were to place this band at any point in time over the past 50 years, they'd win over just about any audience with their feral anthems. The big songs made an appearance (Security, Hertz and Guided By Angels), along with older tracks that didn't let the pace drop for a nanosecond.
The 3Olympia has played host to so many memorable gigs over the years, but few will stick in my mind in the way this one has. Here's a great rock band playing great songs for an audience that can't get enough of them.
RTÉ Entertainment's best albums of 2022
Fontaines D.C. - The Iveagh Gardens, Dublin, 3 July
Originally scheduled for 2020, Fontaines D.C's two sold-out shows finally took place over two warm July nights in 2022. They're a band that has toured more in the past number of years than most Irish acts combined. Armed with three incredibly impressive studio albums, how could this not be special?
Having just played to a huge crowd a Glastonbury the week before, big crowds are nothing new to Fontaines D.C. in recent years. What a band, and what a performance. With a setlist that included Boys In The Better Land, Jackie Down The Line, and A Hero's Death, the only downside here was that there were only two nights.
Bono - 3Olympia, Dublin 21 November
Bono at the 3Olympia Theatre . . . I had to say this to myself a few times to make sure that it was real. There aren't many people that have brought a book on the road in such an imaginative way. This short tour helped to visualise the U2 front man's book, Surrender 40 Songs, One Story, which in fairness is already visual and engaging.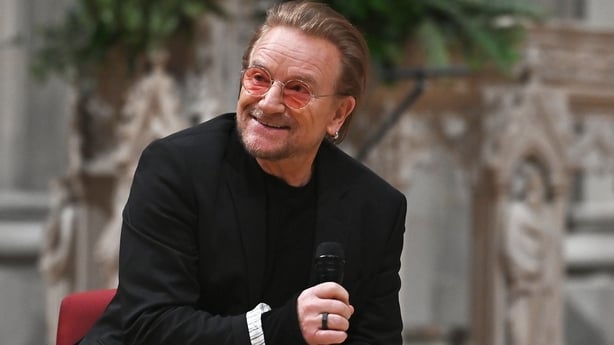 There was giddy excitement in the theatre in the lead up to stage time. When that arrived, it was in every sense of the word captivating. With musicians Gemma Doherty (harp, keyboard, and vocals), Kate Ellis (cello, keyboard, and vocals), as well as Musical Director and long-time U2 producer Jacknife Lee, the adaptations of U2 songs completed a truly special and memorable event.
Cruel Sister/Nixer - The Electric Picnic, Laois, 2 to 4 September

As with every Picnic, the three days tend to blend into one 72-hour day. A lot of the time, you'll find many of the highlights each year happen on the smaller stages. It was no different at the 2022 Picnic. Two of many came from Cruel Sister and Nixer, who played both sets on the Mind & Body Stage.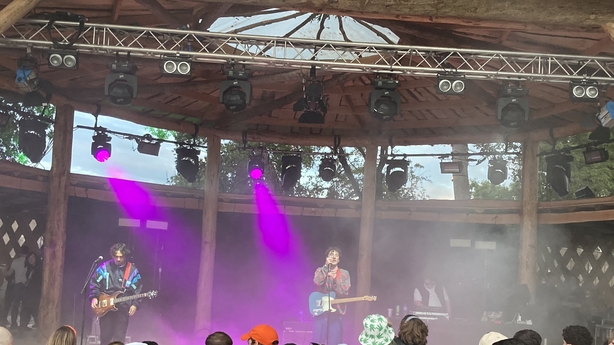 Nixer's set was like and audio energy drink, or maybe two - one after another. The tracks that they have created are high energy, but not without subtlety and substance. Cruel Sister seems to possess that same kind of artistic spirit as people like PJ Harvey and Patti Smith. It was one of those sets that triggers memories of all of your favourite gigs over the years.

Grandbrothers - The National Concert Hall, Dublin, 23 October
Grandbrothers have been regular visitors to Ireland in recent years. One of their tracks Howth was even inspired by the place of the same name. This visit saw them perform at one of the grandest venues of them all, and it proved fitting.
We need your consent to load this YouTube contentWe use YouTube to manage extra content that can set cookies on your device and collect data about your activity. Please review their details and accept them to load the content.Manage Preferences
Amidst their set, they would explain how and what they were doing to create the sounds that we were hearing… I'm still not sure that completely I understand. What you couldn't help but get was the rich often emotion-triggering soundscapes. During the show, they announced that they would have a new album in early 2023; this can't come soon enough.
Dan Hegarty hosts The Alternative on RTÉ 2fm at 11.00pm,Monday to Thursday