Cloch Le Carn looks at the late Jim Fahy, Jamie Oliver gets cracking with Jamie's Easy Christmas, Claudia Winkleman causes chaos on The Traitors, and Jo Brand unwraps The Secret World of Christmas Chocolate . . .
Pick of the Day
Cloch Le Carn, 7.00pm, RTÉ One
This week's episode reflects on the extraordinary career of the late Jim Fahy, the RTÉ broadcasting legend who knew how to break a story and was dogged in its pursuit.
He was RTÉ's longest serving regional correspondent when he retired in 2011.
After starting his journalistic career with the Tuam Herald newspaper, he made the leap to broadcasting in the early 1970's and revolutionised regional reporting.
Over the years that followed, his voice on radio and television became synonymous with life in the west of Ireland.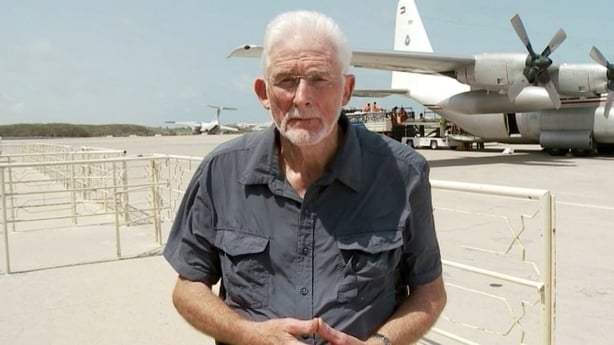 For decades on nightly news bulletins he catalogued the twists and turns of life in the towns and villages of the region, covering tales of joy and heartbreak, despair, and delight.
But Jim wasn't just a local journalist, he travelled to Africa, Ukraine, South America, Hati and beyond, documenting the lives of people who were impacted by famine, war, poverty, and injustice.
For 38 busy years he was the go-to person when a story broke; was liked, admired and more than anything else trusted by the people of the west of Ireland and further afield.
Don't Miss
The Traitors, 9.15pm, BBC One
Back for the second run of three episodes of the highly addictive murder-mystery reality show.
After last week's opening trio, which went down a treat with viewers, it's just a case of wanting more of the same.
We need your consent to load this YouTube contentWe use YouTube to manage extra content that can set cookies on your device and collect data about your activity. Please review their details and accept them to load the content.Manage Preferences
Claudia Winkleman certainly gets the ball rolling when she throws the castle into chaos with a shocking revelation.
The players struggle to trust each other but have to put their differences aside when a chance to add £10,000 to the prize pot arises in the mission.
The Secret World of Christmas Chocolate, 9.00pm, Channel 4
Jo Brand (below) unwraps the stories of the most popular Christmas chocolate and the annual fight to be the best in a business where nostalgia means everything and a change from the norm can backfire spectacularly.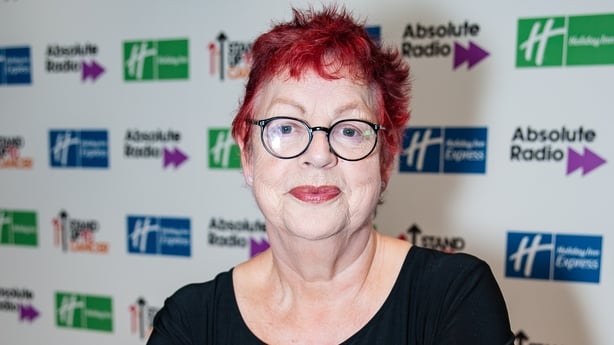 Industry experts explain how Quality Street and Roses dominated the market until recent years where brands like Ferrero Rocher and Mars are taking control.
New or Returning Shows
Jamie's Easy Christmas, 8.00pm, Channel 4
The first of two programmes in which Jamie Oliver (below) shares his easiest recipes for the festive season, including crispy duck with noodles, vegetarian filo pie, short rib beef and a decadent dessert.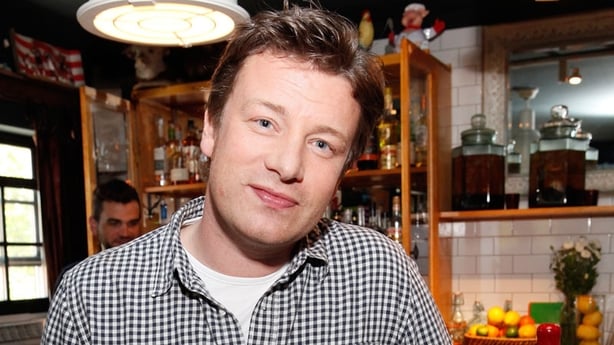 How to Crack the Class Ceiling, 9.00pm, BBC Two
In this two-parter Amol Rajan investigates how young people from working class backgrounds can secure jobs in Britain's elite professions.
Throughout the programme, he meets up with people who have found their own ways to hack the class system, from a school etiquette class to a university soft skills workshop.
He also follows the progress of young people trying to get into professions including the civil service and law.
Where It All Began: Comedy Playhouse, 9.30pm, BBC Four
Here's a documentary that should delight TV history buffs, looking back through the archive to some of the best-loved BBC comedy shows that first saw the light of day on the pilot series Comedy Playhouse.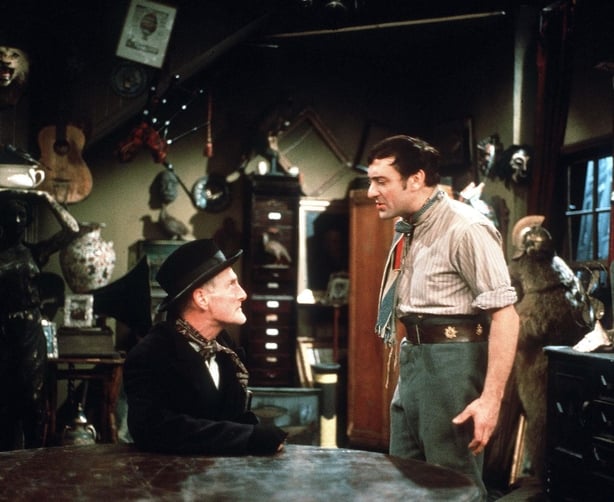 Launched in 1961 as a vehicle for Tony Hancock writers Ray Galton and Alan Simpson to explore new ideas, it soon allowed others writers on board, with impressive results.
Over the next 13 years saw the pilot episodes of several long-running comedies, from Steptoe and Son (above) and Till Death Us Do Part to The Liver Birds, Up Pompeii, Are You Being Served? and Last of the Summer Wine.
The programme includes contributions from the likes of June Whitfield, Paul Merton, Hugh Dennis and Galton and Simpson.
The Richard Dimbleby Lectures at 50, 10.00pm, BBC Four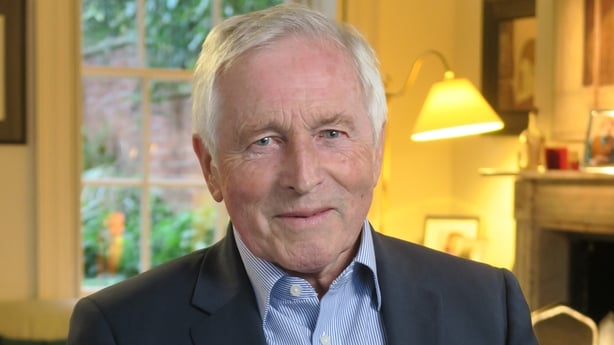 Jonathan Dimbleby (above), inspired by his father, looks back on half a century of annual lectures and explores how words from decades ago still resonate today.
A selection of speeches including those from Bill Gates, Terry Pratchett and the man who is now Britain's King Charles III.
New to Stream
Sebastian Maniscalco: Is It Me? Netflix
In a lively stand-up set, the old school-styled Sebastian Maniscalco acts out life's little agonies, from school drop-offs to off-leash dogs and even date nights with his wife.
We need your consent to load this YouTube contentWe use YouTube to manage extra content that can set cookies on your device and collect data about your activity. Please review their details and accept them to load the content.Manage Preferences
The Boss Baby: Christmas Bonus, Netflix
Christmas Eve takes a twisty turn when the Boss Baby accidentally swaps places with one of Santa's elves and gets stranded at the North Pole.
World Cup Watch
FIFA World Cup Live, RTÉ2
Streaming on RTÉ Player
It's the last day of the Round of 16. To the relief on non-football fans, it means a break after today until the quarter-finals begin on Friday.
For football fans it's going to be two entire days wondering what to with their lives.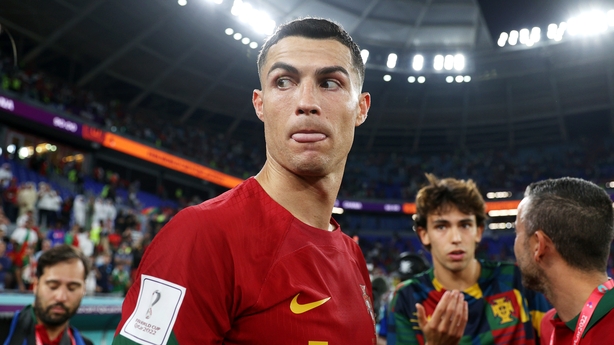 First up, at 2.30pm Tony O'Donoghue presents live coverage of Morocco, Africa's final contestant, who face Spain (KO 3pm). Commentary comes from John Kenny.
Later at 6.30pm Joanne Cantwell presentslive coverage of the final Round of 16 game, a clash between Portugal and Switzerland (KO 7pm). Commentary from Darragh Maloney and Ray Houghton.
Today's highlights are at 11pm.
Click here for TV listings
Click here for more TV news