Cavan singer/songwriter Paul McCann has released his new single, Divide and Conquer, from his upcoming new album which will be out in early 2023. We asked him the BIG questions . . .
Paul has played the Cavern Club in Liverpool, Nashville, made multiple appearances at Electric Picnic and performed with Rufus Wainwright, Pugwash, The Strypes, Duncan Maitland (Picturehouse), Sandy Kelly and Nelson Bragg (Brian Wilson Band/Beach Boys).
We need your consent to load this YouTube contentWe use YouTube to manage extra content that can set cookies on your device and collect data about your activity. Please review their details and accept them to load the content.Manage Preferences
Divide & Conquer is from his forthcoming album Alter Ego, which is released in February.
Speaking about the new the song, he says, "There's a lot of ideas and influences going on in Divide and Conquer. It's probably darker and heavier, both musically and lyrically than my previous few singles. But it can't be sunshine and rainbows all the time. I really just like the tension and energy of it".
The song is very special to McCann, as it features his two daughters, Lily (10) and Cassie (8), singing and chanting throughout the song's chorus. The song also features McCann's friends and frequent collaborators Majella O'Reilly and Brendan Scott on backing vocals.
Tell us three things about yourself?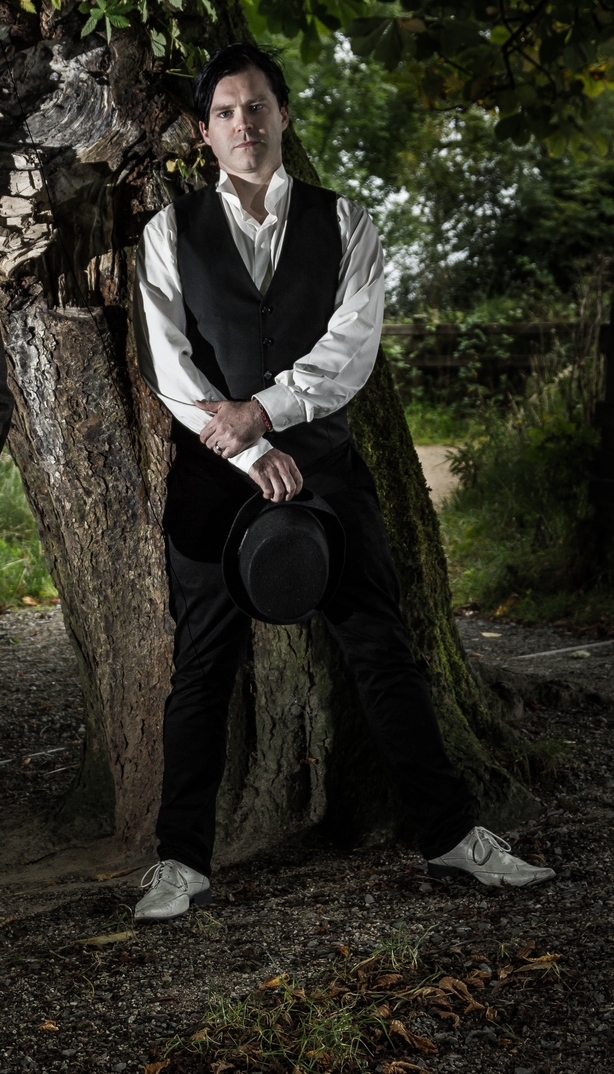 I've just released Divine and Conquer, the second single from my upcoming album Alter Ego. I have three amazing kids, two of whom sing backing vocals on the aforementioned second single. I collect guitars, mostly vintage guitars and find them fascinating and beautiful creations. My pride and joy is an all original 1975 Fender Telecaster Deluxe which my wife gifted to me on our wedding day.
How would you describe your music?
I would describe my music as being energetic in most cases. I got tied in with the power pop genre tag, which probably describes my single releases well. They have The Beatles/Wings-esque influence thing going on. I like to think the non-single tracks go a bit deeper though. Most of my music jumps from being pop, to folk, to country, to rock to prog and beyond. It's hard to categorise. Most of my favourite music tends to be quite bipolar and varied in styles.
Who are your musical inspirations?
I listen to a lot of different stuff, like Johnny Cash, The Carpenters, Sylvie Lewis, Jeff Buckley, Jason Falkner, Beck, Simon and Garfunkel, Manic Street Preachers, Jack White, Kate Bush… I could go on and on. When I'm working in the studio with Martin Quinn, I will more often than not reference some trick, or something cool The Beatles or Radiohead done. Both those bands changed the way people write and record music.
Inspiration outside of music I listen to? My family are massively inspiring. My kids say things and do things which inspire my music every day. Whether it's something they say, do or something they ask me. I couple of years ago I lost my father, which a lot of my upcoming album is about. I wrote a lot of lyrics as a way of trying to come to terms with, and understand what had just happened, so maybe loss or grief can also be inspiring?!
What was the first gig you ever went to?
The first gig I went to was Blur in the RDS, Dublin on 22 June 1996. Amazing gig. It was the first time they ever played Song 2 live. It hadn't yet been released. Terry Hall joined them onstage for a cover of Nite Klub. Black Grape and Supergrass opened for them. Supergrass were and are still one of my favourite bands, so that just made it all the more special.
What was the first record you ever bought?
My brother introduced me to a lot of brilliant music when I was younger and continues to do so. The first album I remember coming into the house was Michael Jackson's Thriller, which I still adore. Santa brought me Prince's Purple Rain and Sign O The Times albums around the same time. The first album I remember buying with my own money though was probably A-ha's East of the Sun, West of the Moon.
What's your favourite song right now?
My favourite song right now is I Ain't Quite Where I Think I Am from the new Arctic Monkeys album The Car. I saw Bob Dylan play last week too, so still reliving that and loving every single song from his Rough and Rowdy Ways album. I'm a late starter to the whole 'Dylan' thing.
Favourite lyric of all time?
There are so many great lyrics I would like to include in this. Anything by Lennon and McCartney, Johnny Cash, Richie Edwards, Thom Yorke… but the one lyric I always adored was from Leonard Cohens Chelsea Hotel #2: "I remember you well in the Chelsea Hotel, You were famous, your heart was a legend. You told me again, you preferred handsome men, but for me you would make an exception". I adore how self-deprecating and honest he could be, but the lyric is still laced with humour.
If you could only listen to one song for the rest of your life, what would it be?
Again, too many contenders. Here There and Everywhere by the Beatles was the first dance at my wedding. I adore it. Anything by the Beatles. One of my absolute all-time favourite songs is Jeff Buckley's Grace, the title track from his only album. Everything about it is amazing: the singing, the production, the guitar playing; all out of this world. I've become good friends with Gary Lucas who wrote the music for Grace and he's on my upcoming record. Gary is an incredible songwriter and musician. I feel very lucky to have worked with him.
Where can people find your music/more information?
Facebook, Twitter, Instagram, YouTube, Spotify, Amazon Music, Apple Music, Bandcamp.