Broadcaster Anne Robinson, GAA commentator Marty Morrissey and 2FM presenter Carl Mullan will be guests on Angela Scanlon's Ask Me Anything on RTÉ One and the RTÉ Player this Saturday at 9:45pm.
Robinson is set to talk about getting a facelift, why it's so important for women not to learn how to iron, and she reveals some of her most scathing put-downs. Robinson is also confronted by an audience member who previously appeared on The Weakest Link and he wants an apology!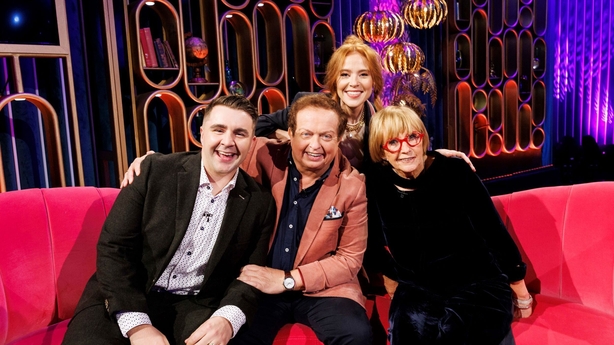 Morrissey will recount the time a bunch of women climbed onto the roof of an outside broadcast van chanting his name, he also teaches Robinson a few hurling moves and tells Scanlon about the time he had transient global amnesia.
Mullan will chat about how applying to be a Rose of Tralee escort is more stringent than joining MI5, and explains how laughter is big at home, but, if his dad laughs hard enough he faints.
Angela Scanlon's Ask Me Anything, Saturday, RTÉ One and RTÉ Player, 9:45pm.
Click here for more television news.
Catch up on episodes of Angela Scanlon's Ask Me Anything on RTÉ Player.