It's all happening in Soap Land! Get the lowdown on what your favourite characters are up to this week...
FAIR CITY
Fair City fans are in for a surprise this week as a new arrival makes her presence felt in Carrigstown from the get-go. By the weekend, all will be revealed...
There's more trouble for Maria in the quicksand that is Zak's world. She knew he was up to no good, but now she sees his nasty side, too.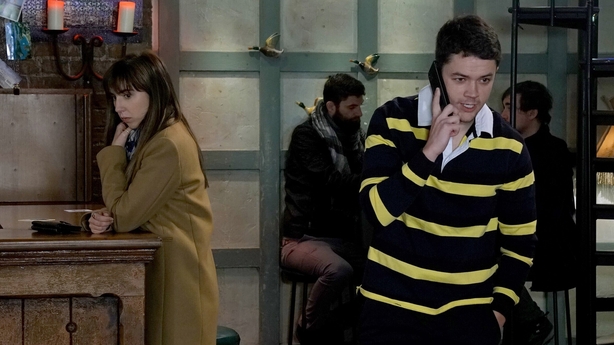 Get ready to see Joan turn the screw on Zoe - and vice versa!
CORONATION STREET
Sam asks Harvey why he hasn't answered his letters. Harvey agrees to answer Sam's questions, but warns him that he may not like what he hears.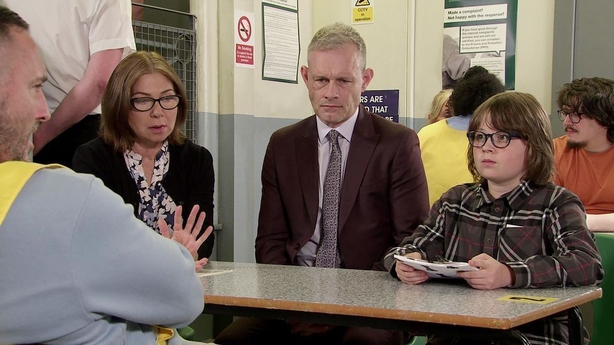 Elsewhere, Debbie shows Lynne, a potential buyer, around the Bistro. Leanne does her best to sabotage the sale. Having found out about Leanne's game, Debbie tells Nick and Leanne she'll force the sale of the whole Bistro.
Later in the week, Martha starts coaching Mary by getting her to run through some breathing exercises. Ken is somewhat discombobulated by Martha's presence.
EASTENDERS
Mick supports Janine at her first baby scan. Janine enjoys winding Linda up about her pregnancy at The Vic later on.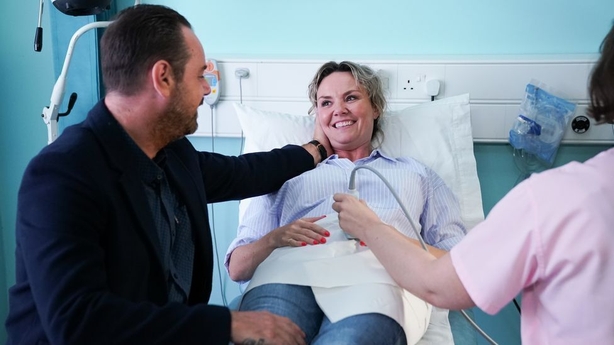 Elsewhere, Jay, Billy and Ben all encourage Lola to tell Lexi the truth about her illness, but she disagrees and walks off. Ben follows and tells her that it's only a matter of time before Lexi figures out what's going on.
Later in the week, as part of her attempts to help Suki, Eve tries to get closer to Nish by offering him a business opportunity.
EMMERDALE
Chloe confronts Priya over the house Al bought. Chloe is left even more frustrated as Priya disregards her allegations.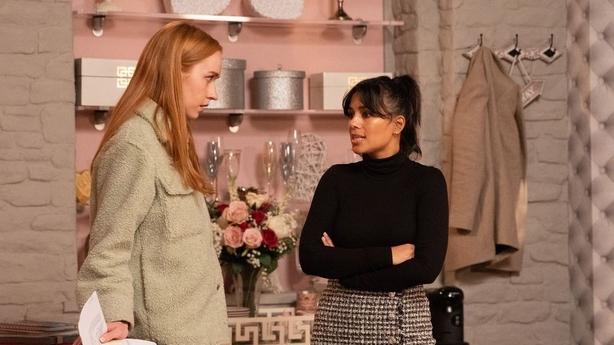 Elsewhere, Liam and Leyla both give out from the weight of their decision. As they take off their wedding rings, both are devastated that it's come to this.
Also, Charity catches up with Chloe and vows not to spill the beans on her secret.
ROS NA RÚN
Get ready for more Tadhg chicanery! This week, he gets wind of a visit by one of Sonny and Crystal's investors. What will he do next?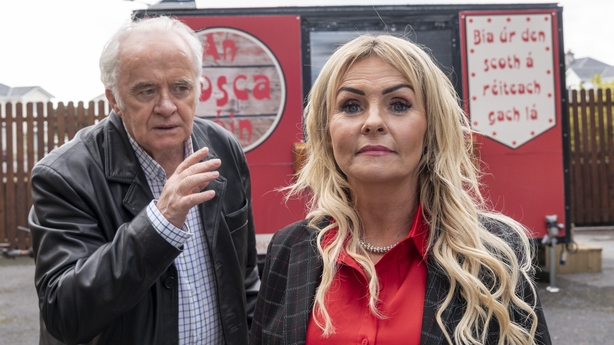 In matters of the heart, Tony enlists help from O'Shea to keep details of his new girlfriend on the QT.
Elsewhere in the village, Micheál and Laoise are trying to get Réailtín back to school. Will they be successful?