French singer Arnold Turboust has released his new single, Rue de la Croix Nivert, an appetizer for his new album Sur La Photo, which is released in February. We asked him the BIG questions . . .
Arnold Turboust but he was the maitre d'oeuvre behind Etienne Daho and has written songs for Sylvie Vartan, Brigitte Fontaine, Lio, and Astrud Gilberto.
We need your consent to load this YouTube contentWe use YouTube to manage extra content that can set cookies on your device and collect data about your activity. Please review their details and accept them to load the content.Manage Preferences
Rue de la Croix Nivert was recorded with Rico Conning, who has produced and mixed songs by Adam Ant, Coil, Depeche Mode, Renegade Soundwave, Wire, Swans, Laibach, Étienne Daho and is the founder with William Orbit of Torch Song.
Tell us three things about yourself . . .
Well, what can I say to you? Apart from the fact that I feel lucky to make a living with my music and that I used to write songs for people like Etienne Daho, Brigitte Fontaine, Astrud Gilberto and Plastic Bertrand. My forthcoming album named Sur La Photo will be released the 6 February 2023. I can add that I had a hit in France in the 80s called Adélaïde, a duet with the actress Zabou Breitmann.
How would you describe your music?
Electronic pop songs sung in French.
Who are your musical inspirations?
A mix between French singers such as Gainsbourg, Trenet or William Sheller (70s variété) mainly for the lyrics and the way they included voices in their mix. I was also inspired by a mix of Brit and US music such as The Kinks, Brian Eno, Frank Ocean. Especially for their melodic craft and the way they arranged their music to make it sound great.
What was the first gig you ever went to?
In the 60s, when I was really a teenager, I saw Sylvie Vartan. But as a matter of fact, the first important one happened later on when I saw Marquis de Sade, a young new wave band from Rennes (in Brittany). Then I played some piano for their first album Dantzig Twist.
What was the first record you ever bought?
Les Cactus by Jacques Dutronc.
What's your favourite song right now?
Perfect Day by Dressage & Slow Shiver, a Harry Nilsson cover.
Favourite lyric of all time?
It may well be this old Charles Trenet song (1939), Le Soleil et La Lune. A song I cover.
If you could only listen to one song for the rest of your life, what would it be?
Here's a tough question. There are so many songs that I love. May be John Lennon's Imagine or serge Gainsbourg's La Javanaise.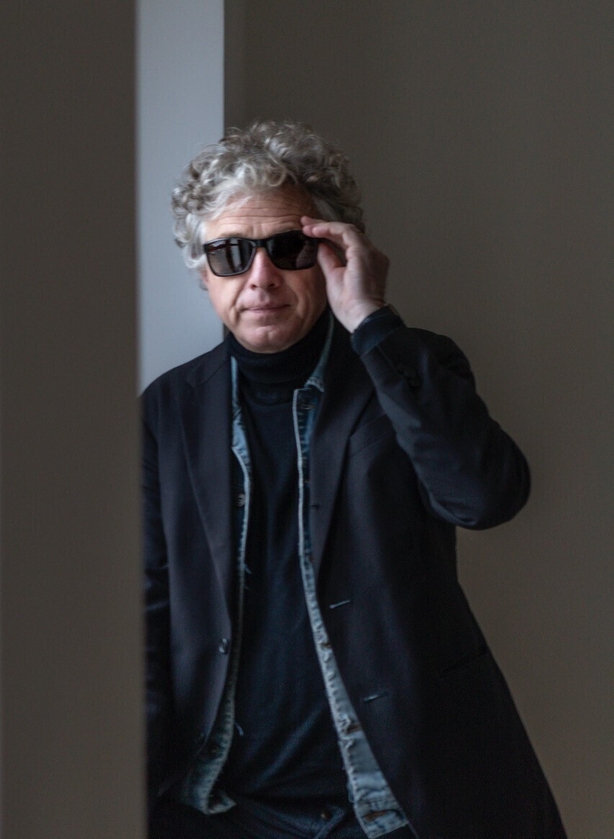 Where can people find your music/more information?
On all platforms such as Spotify, Apple, Deezer, Napster etc. Just write down my name and all my music will appear. After that if you want to buy my vinyl and CDs, soon you will be able to go on my website and simply order.