RTÉ Radio 1 reaches over 1 million (1,365,000) listeners each week and holds 17 of the top 20 radio programmes broadcast in Ireland according to the latest radio listenership figures from JNLR.
Morning Ireland continues to be the most-listened-to radio programme in the country with 451,000 tuning in each weekday.
RTÉ Radio 1's Playback is now the second most-listened-to radio show in the country with 354,000 turning their dial to listen to Sinead Mooney each Saturday morning.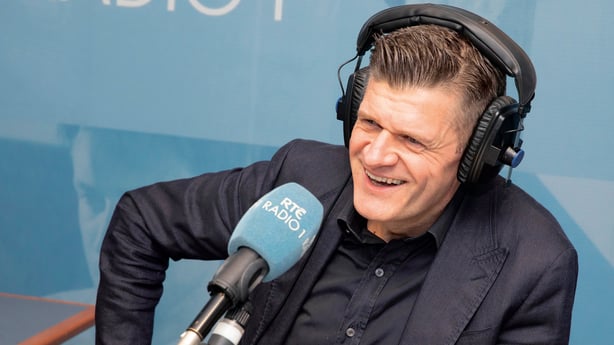 The Brendan O'Connor Show on Sunday has 345,000 listeners and 344,000 listeners on Saturday, while The Ryan Tubridy Show broadcasts to 344,000 listeners each weekday.
The Business, broadcasting on Saturday mornings, has 338,000 listeners. Today with Claire Byrne from Monday to Friday, and Sunday with Miriam both have 331,000 listeners.
Weekday shows News at One and Liveline with Joe Duffy round off the top ten programmes with 325,000 and 321,000 listeners respectively.
While RTÉ Radio continues to hold the top spots, there have been a number of drops in listeners across all stations.
Compared to the last results, which were released in July, Morning Ireland is down 22,000, Today with Claire Byrne has had a drop of 19,000 and The Ryan Tubridy Show lost 25,000 listeners.
The Miriam O'Callaghan Show on Sundays is down 8,000 to 331,000.
Speaking about the latest JNLR figures Peter Woods, Head of RTÉ Radio 1 said: "This book is a consolidation of radio and Radio 1's position post-Covid. As that tide washes out and more people are back in the workplace, our programmes remain at the centre of Irish life, as witnessed this week following the RTÉ Documentary on One's programme, Blackrock Boys and the Liveline follow-up in particular."
The three programmes in the top 20 which are not broadcast by RTÉ Radio 1 are The Ian Dempsey Breakfast Show which has 199,000 people tuning in Monday - Friday, Dermot and Dave who entertain 198,000 people, while 183,000 opt to start their weekend mornings with Alison Curtis.
All three shows are broadcast on Today FM.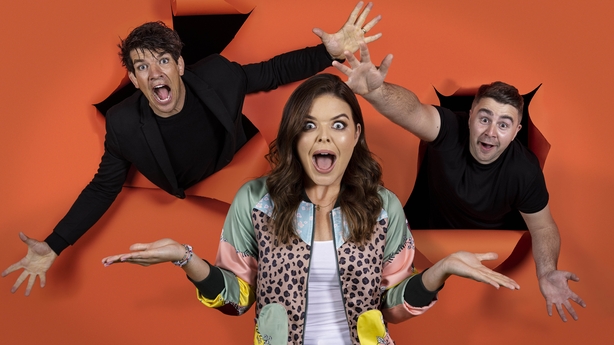 Over on RTÉ 2FM, Jennifer Zamparelli has 131,000 people tuning in, a slight dip of 7,000 from the last round of results.
2FM Breakfast with Doireann, Donncha, and Carl grew by 1000 and now has 124,000 listeners.
Drive It with the 2 Johnnies and The Tracy Clifford Show broadcast to 122,000 and 120,000 listeners respectively.
Dan Healy, Head of RTÉ Radio Strategy and RTÉ 2FM said: "I am really pleased with the results for Doireann, Donncha and Carl. The 2 Johnnies have also done well.
"The JNLR would appear to suggest that we are seeing a return to pre-Covid listening habits across all radio and in light of that I am pleased with how the station has performed overall."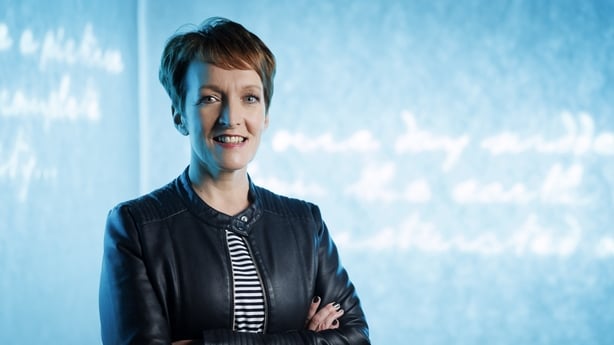 There are 306,000 listeners enjoying RTÉ lyric fm on a weekly basis. 67,000 tune into Movies and Musicals with Aedín Gormley on Saturdays, Lorcan Murray's Classic Drive reaches 58,000 on weekdays and 49,000 start their weekday mornings with Marty in the Morning.
Sinéad Wylde, Head of RTÉ lyric fm said: "Listeners continue to come to the station for an alternative space where solace, joy and passion abound. We are delighted to welcome 24,000 new listeners to RTÉ lyric fm over the last year to a place where life really does sound better."