Irish actress Kerry Condon, who is from Thurles in Co Tipperary, is to be honoured at next year's Oscar Wilde Awards in the US.
The 39-year-old star, who recently received rave reviews for her role in The Banshees of Inisherin alongside Colin Farrell and Brendan Gleeson, is set to be recognised for her immense talent at the special event, which celebrates the contribution of Irish and Irish-American artists in cinema.
The annual ceremony, which is hosted by the US-Ireland Alliance, returns on 9 March 2023 to J.J. Abrams and Katie McGrath's Bad Robot production company in Santa Monica.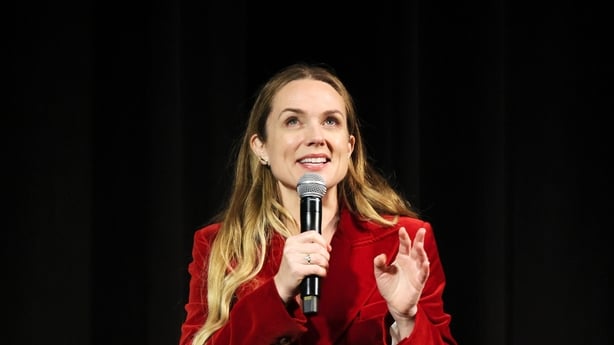 US-Ireland Alliance president Trina Vargo said Condon's performance in Martin McDonagh's comedy was a "tour de force".
In an interview with Vanity Fair, McDonagh said he had been a fan of Condon's theatre work, which includes being the youngest actress to portray Ophelia in a Royal Shakespeare Company performance of Hamlet, and that he wanted to showcase that on the big screen.
"I don't think I'd quite seen how brilliant she was onstage really captured in the movies. I wanted to make sure that we did that, and she just blew me away."
Condon, who was recently named on Variety's '10 Actors to Watch' list, can next be seen in the upcoming thriller In the Land of Saints and Sinners alongside Liam Neeson and Ciarán Hinds.