Irish rapper Micko has released his new single, On The Low. We asked him the BIG questions . . .
The rapper, singer, producer, songwriter and engineer began writing music at age 13 and starting releasing his music online in 2016, and since then has released two EPs and over 70 songs.
Micko began 2022 by releasing a new song every two weeks and continues to release new songs and videos consistently.
We need your consent to load this YouTube contentWe use YouTube to manage extra content that can set cookies on your device and collect data about your activity. Please review their details and accept them to load the content.Manage Preferences
Speaking about On The Low, he says, "The track is really a description/summary of how I like to live, I'm a pretty private person and 'on the low' is a representation of how I navigate life, mind my own business, stay quiet on a lot of things etc.
"I made the beat first and I feel like it carries the same energy sonically by being minimalistic/mysterious. The music video ties into the meaning of the song also, as the song I'm saying keep it on the low and the video is shot in Vegas, so it's meant to be a juxtaposition of the two.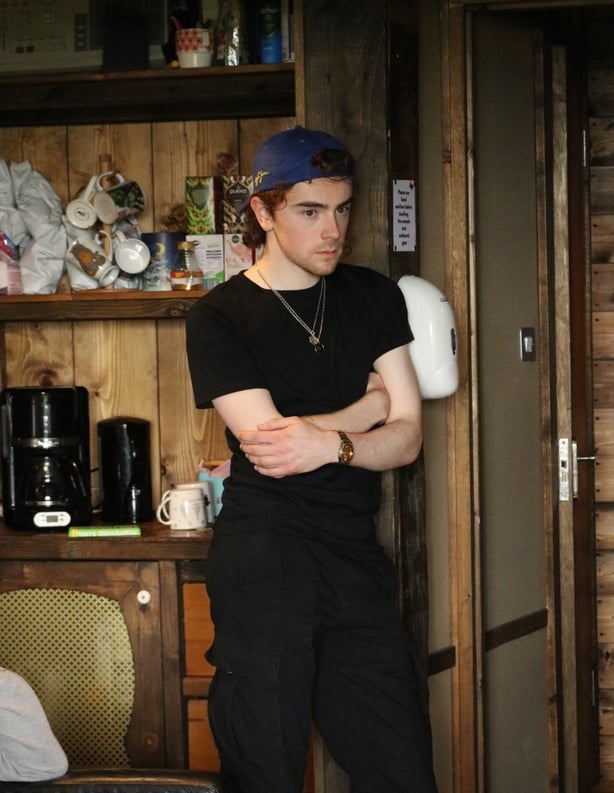 "It says, `I might be doing something wild like staying in Vegas for a week where everything is fast paced and flashy etc., but I'm still keeping it on the low'.
"The beat, lyrics, flow, vocal delivery, video and overall vibe of the song represent me as a person perfectly which is always what I aim to do in my music; I'm happy with how I accomplished that on On The Low, and because of that the track means a lot to me."
Tell us three things about yourself . . .
I've been writing music since I was 13; I'm 23 now. I'm obsessed with creating music - I love speaking to people through it and seeing the progression as the songs I make improve. Outside music I love fashion and motorsport.
How would you describe your music?
Real life music. We're all human, have different sides to us and feel lots of different emotions. I try to show everything in my music and express everything honestly, which is why I have so many styles of songs. I can make track that has really hard hitting drums and could be played in the club or at a party, I can make a song that's just rapping for four minutes or I can make a slow R&B love song, and everything in between. I love being versatile and exploring every idea I have. Ultimately my aims are to help people feel heard, to give them something that they can relate to, and to promote self-belief and confidence.
Who are your musical inspirations?
When I first fell in love with music I was drawn towards old school hip-hop; artists like Big L, Canibus, Nas and Mobb Deep for example. The years of studying the art of writing raps and doing nothing but writing the best bars I could every single day helped me improve my writing massively. That evolved into listening to all sub genres of hip-hop, including highly successful artists like J. Cole and Kanye West, as well as smaller acts like Blu and Clear Soul Forces from the underground scene. There are too many acts to list that I've taken inspiration from as I'm a student of music and the hip-hop game in general, and I love artists that are unique and can present something new in their music. I produce all my own songs also, and I take game from legendary producers like Scott Storch, Kanye, DJ Premier, 9th Wonder and Alchemist. I also take inspiration from other genres like R&B, singer-songwriter and country. I admire every artist who has achieved success in music as their dedication in itself is inspiring.
What was the first gig you ever went to?
Action Bronson in The Academy in Dublin, 2015!
What was the first record you ever bought?
An EP called Impatiently Waiting by artist Hi-Rez from Florida. He was the very first rapper I ever listened to and is the reason I got into hip-hop. I heard one of his songs while watching a YouTube video in 2012 and I wanted to hear more straight away, as I was never exposed to hip-hop before that and it was very different to the music I usually heard at home/online/on the radio up to that point in my 12-year-old life. I fell in love with hip-hop that day.
What's your favourite song right now?
Honestly, it's my own song On The Low. I'm finally at the point where I really want to hear my own music being played back. For years my music wasn't completely living up to what I heard in my head and it's very special when you're proud of something you made yourself. I've found recently that I'll be in the middle of doing some every day chore - something that requires music to be played in the background like making dinner and I want to put on a song - and the first one that pops into my head is one of my own. It's almost like I can't believe it was me that made it. I see it as a testament to how dedication to constant improvement and confidence in yourself can change your life.
Favourite lyric of all time?
"They claim you never know what you got 'til it's gone, I know I got it, I don't know what y'all on" - Kanye West.
If you could only listen to one song for the rest of your life, what would it be?
Russ - Fallin' Too.
Where can people find your music/more information?
Please visit my website which has my latest songs and music videos, links to all my social media profiles, and links to my music on platforms like Spotify, Apple Music and YouTube. You can also search for Micko - On The Low on any platform to listen to my latest song. You can find me on @its.micko on Instagram and @its_micko on Twitter. Thanks!