Florence Pugh has said she had a "fabulous, fabulous time" while filming The Wonder in Co Wicklow and that she especially enjoyed Irish food, drinks and the countryside.
The film, which is set ten years after the Famine, details the story of a young girl, Anna O'Donnell (Kila Lord Cassidy), who appears to survive for months without food. With some claiming it to be a religious phenomenon, an English nurse, Lib Wright (Pugh), is brought to the town to watch Anna for two weeks.
Pugh has had a busy year visiting film festivals for the release of Don't Worry Darling, which also stars Harry Styles. Don't Worry Darling has been in the spotlight, not only for what happens on screen, but also for the apparent drama that happened while filming between the cast and director Olivia Wilde.
We need your consent to load this comcast-player contentWe use comcast-player to manage extra content that can set cookies on your device and collect data about your activity. Please review their details and accept them to load the content.Manage Preferences
However, those headlines were far from Pugh's mind as she walked the red carpet at the Lighthouse Cinema in Dublin on Wednesday night.
Speaking to RTÉ, the English actress said she loved every second of filming in Ireland.
"It was an amazing experience being here for so long, and to eat the food, drink the drinks, go walking. It was truly a fabulous, fabulous time."
The Wonder is based on the 2016 novel by Emma Donoghue, which was inspired by the historical 'fasting girls' phenomenon when young women would claim to be able to survive without food or water. The Irish-Canadian author also wrote the screenplay for the film.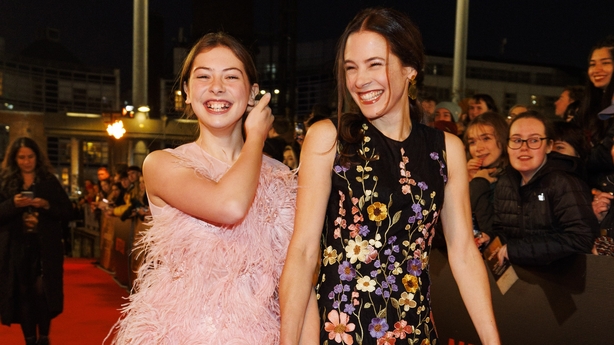 "It's a rare historical phenomenon, but it does crop up, not just in Ireland, but in Britain and Wales, France, Canada, and America. Every now and then, from about the 16th century to the 20th, you get some girl or young woman, about whom other people claim, 'She doesn't need to eat she's so pure'," Donoghue told RTÉ.
Donoghue is no stranger to the red carpet. Her previous novel Room was also adapted for the big screen in 2015 to critical acclaim.
"I'm so moved that I still get to be part of the national conversation here, and The Wonder in particular is all about Ireland and its history," Donoghue said.
"We made it as a real investment in Ireland and Irish talent all the way from not just the actors, but the carvers, the thatchers and basket makers. This whole film poured energy and money into Ireland, and I couldn't be prouder."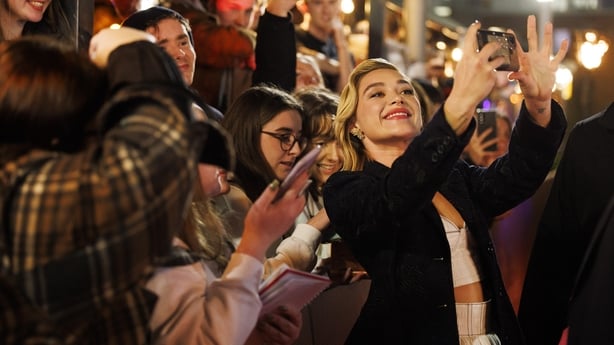 The Wonder was filmed entirely in Ireland and features some titans of the Irish acting scene, including Oscar nominee Ciarán Hinds along with Niamh Algar, Elaine Cassidy, and a man who has been a constant across Irish stage and screen for many years, Dermot Crowley.
The film was made by Netflix and Element Pictures. It will be released in Irish cinemas on 2 November and is on global release on Netflix from 16 November.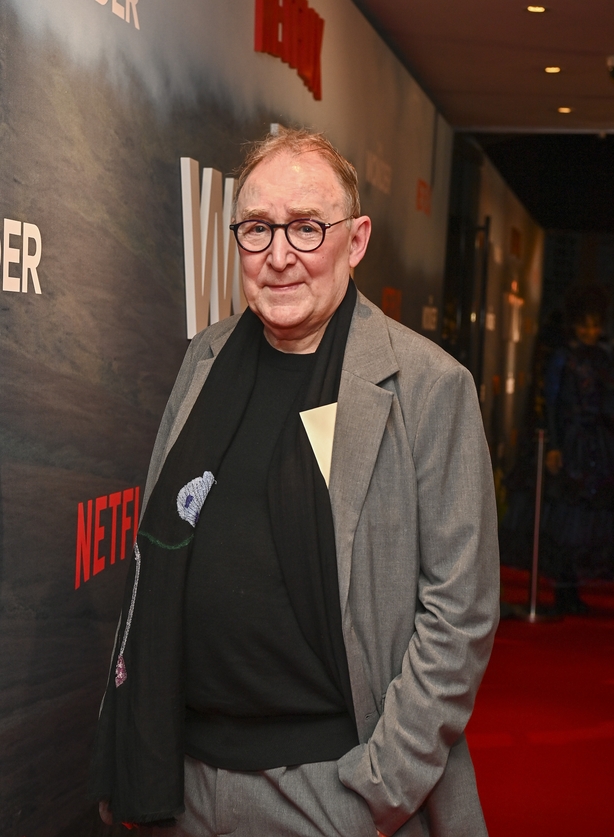 "I didn't imagine that we'd get backing from Netflix and that the whole thing would have been so beautifully made. I mean, these are the landscapes of my childhood," Donoghue added.
The Wonder was filmed in Co Wicklow last year. Oscar-winning director Sebastián Lelio, who is from Chile, said he felt a responsibility to capture Ireland's unique landscape.
"It was some big responsibility, but also an honour. I guess being from outside, you know, also frees you in a way. You might bring some sort of, like, fresh eyes, as well as trying to become an expert in, you know, the period that the film was happening in."
Additional video reporting: Sínann Fetherston