The much-loved musical Jersey Boys is coming back to the Bord Gáis Energy Theatre and John Byrne talks to Michael Pickering, who plays the legendary Four Seasons' front man, Frankie Valli.
Third time's a charm. Back in Dublin six years after its second run, the Tony, Grammy and Olivier Award-winning musical Jersey Boys lands at the Bord Gáis Energy Theatre on November 2 for an 11-night run.
Something of a musical theatre phenomenon, Jersey Boys originally opened in New York in 2005 and became the 12th longest-running show in Broadway history. It's still breaking house records in cities across North America.
The show first ran in London's West End from 2008 for nine years. This year, the musical returned to the West End, opening the reinstated Trafalgar Theatre in August 2021. At this stage it's like a well-oiled showbiz machine.
Jersey Boys goes behind the music and inside the story of Frankie Valli and The Four Seasons - a group that became massive in the 1960s, enjoyed a second coming in the Seventies, and remains one of the 20th Century's greatest groups.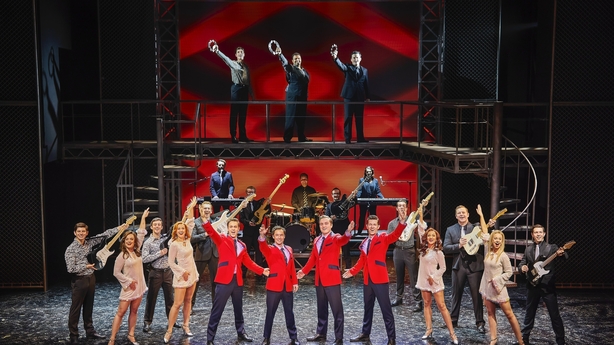 As the story goes, they were just four ordinary guys from New Jersey, until they sang their very first note. But while their harmonies were perfect on stage, off-stage it was a very different story. Disharmony.
But, really, it's all about those fantastic songs. Thanks to the group's superb back catalogue, the show is packed with timeless hits.
Hold your breath and take this lot in: Beggin', Sherry, Walk Like A Man, December 1963 (Oh What a Night), Big Girls Don't Cry, My Eyes Adored You, Let's Hang On (To What We've Got), Bye Bye Baby, Can't Take My Eyes Off You, Working My Way Back to You, Fallen Angel, Rag Doll and Who Loves You.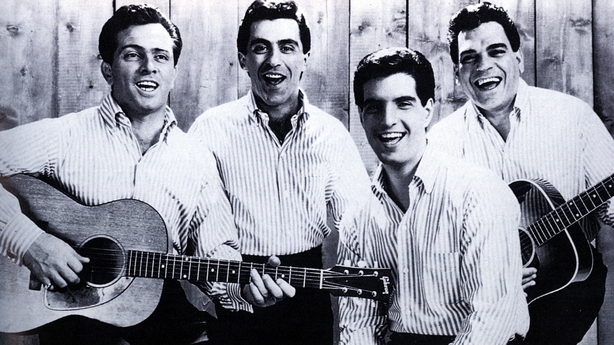 This current tour cast includes Christopher Short will play Nick Massi, joining current Seasons Michael Pickering as Frankie Valli, Blair Gibson as Bob Gaudio and Dalton Wood as Tommy DeVito. Ryan Heenan will play Frankie Valli at certain performances.
Who better to talk to about this showbiz phenomenon, then the guy who plays Frankie Valli? He's on a day off today, but hopefully he's on the other end of the line . . . and up for a chinwag about this magical musical.
John Byrne: Hello Michael Pickering!
Michael Pickering: Hello John, how are you?
Fine, now that I've got you on the blower.
You're no stranger to this gig, and you're no stranger to Frankie Valli - so presumably it's a role that you relish and enjoy doing?
Oh yeah. It's a wonderful role. To play a real person is also a different challenge. And I've said it before: it's one of the best roles you could play.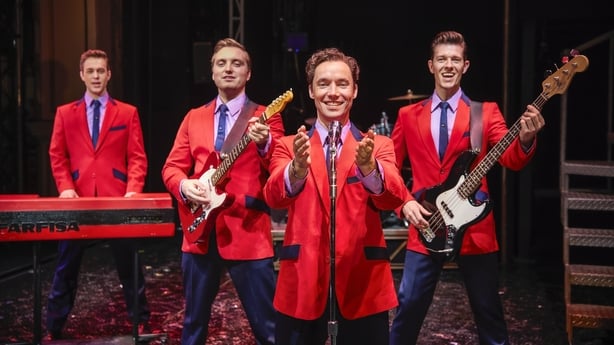 There was a thing that went around a while ago, saying '# completed it', and I think playing Frankie Valli is one of those things you could never complete. There's always something new you can find. There'll always be something different, or a new way to sing it - or a time when you're not feeling very well and you still have two sing it!
I think it's such an incredible challenge every day. I love doing it.
Frankie Valli's only a little fella - but he's got some vocal range. It's just incredible how the likes of him and Tony Bennet can just keep going.
Absolutely. And he's still going today! It's just very impressive, very impressive. I honestly think it's a sign of the times. And you've even got the likes of Bon Jovi still going. He lost his voice at one point and he had singing lessons and he came back. I don't think you'd get that in music these days. I think once they're gone, they're gone. For the majority anyway.
I just think that, back in the day, there were so many that just had stamina and because they worked so hard to get there - and it didn't come from a TV programme - once you worked that hard you'd be going: 'I ain't giving this up!'
And you weren't even born when the Four Seasons were making all these great hit records. Even when they made their second coming in the 1970s, you weren't around! And these songs have stood the test of time . . .
Absolutely. It's down to Bob Gaudio's writing, it's down to the structure they had with their harmonies. And It was [songwriter and producer] Bob Crewe, who produced them in a way that was making them accessible to people's ears.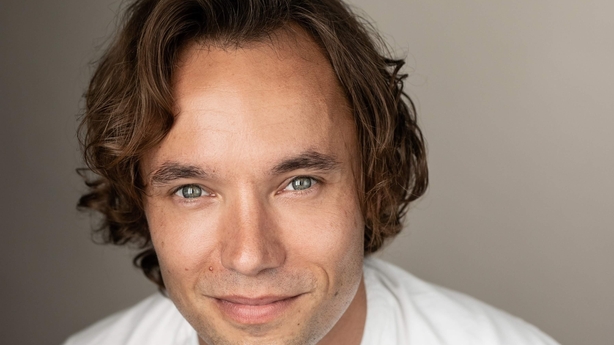 It was such an endeavour and everybody loves those Four Seasons songs. And again, you can't hide away from the fact that, when you've got a team - and when you listen to that team - you won't be able to please everyone.
We live in a world now where yo do as you're told. And I get that, yes, you have to have discipline and learn and that. But when it comes to music and things like that, if everybody gets to influence and gets a little input, you get something wonderful.
One thing about Jersey Boys is it doesn't shy away from some of the bad and controversial stuff that went on with various members of the Four Seasons. It's a real warts and all story . . .
That's one of the reasons why people love the show. Everyone does something wrong now and again. Look at someone like Robert Downey Jr. He was in prison, and made a comeback.
The bad side is what makes people go 'Aw, wow! They really did overcome all obstacles.' 'They really did work hard and they really did want this.' And I think that's quite an attractive thing . . .
If you really look at it, the actual attraction is that they slogged and slogged, and slogged and slogged, until they got what they wanted. And they're still going, still looking for something. Frankie's still going, Bob Gaudio's in Nashville working his way.
It's a thirst that can't be quenched.
And what about you and your own career?
It's absolutely the same thing. I came back to this role because I love it. I've been so lucky already but I don't see myself - there's always something new to learn. Every job I've ever done I've learned something from it. And that's why I've selected very particular jobs.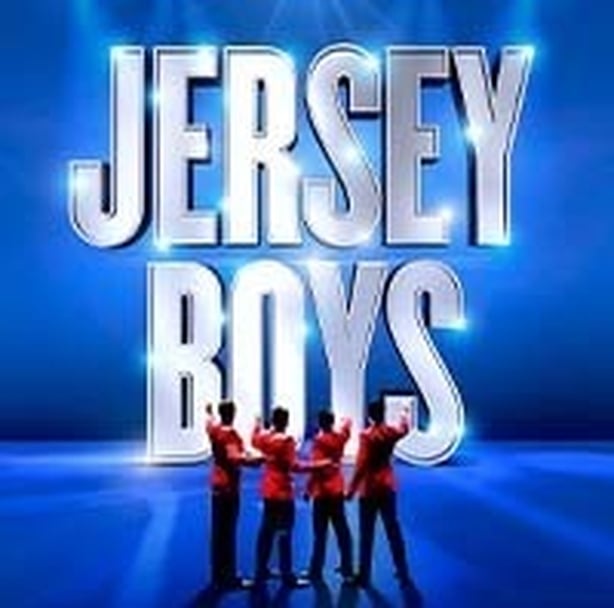 The likes of Starlight Express, where I ended up becoming a professional skater. That's unbelievable. I will always strive. I would love to be in a TV series, I would love to make a film. I've got my own little country duo going on, One Trick Pony, and we've just done a festival.
Again, until I have a son or daughter of my own I will keep striving. I will keep moving. I will go down a different road then, I feel.
That's the thing about touring. If you have a family at home it makes being on the road that bit tougher and more of an emotional pull.
I'm lucky to be in that situation. I do have two little cockapoodles that come with me. That's been a lesson in itself! I think that when the children come, that's when the touring stops. And unfortunately that limits the jobs you can do. You have to try and open other doors, go down other avenues.
I think it's a reflection on how much performers like yourself love your jobs.
Absolutely! We are lucky to do what we love, and what comes with that . . . I thank myself every day. I think we have to appreciate that we get to do what we love.
Jersey Boys runs at the Bord Gais Energy Theatre Nov 2-12