The Banshees of Inisherin star Kerry Condon has been speaking about how Irish society is depicted in the new Martin McDonagh film, telling US entertainment trade publication the Hollywood Reporter: "Irish women tolerate so much."
Set on an island off the west coast of Ireland in 1923, The Banshees of Inisherin sees Condon's deep thinker Siobhán trying to talk some sense into her brother Pádraic (Colin Farrell) and neighbour Colm (Brendan Gleeson) after the two former friends' epic falling-out.
Thurles native Condon - who previously starred in McDonagh's plays The Lieutenant of Inishmore and The Cripple of Inishmaan and his Oscar-winning film Three Billboards Outside Ebbing, Missouri - described Siobhán as someone who is "just sick" of the men of the island talking over her.
During her interview with the Hollywood Reporter, the Better Call Saul star was asked by journalist Tyler Coates about the film's "interesting gender shift".
The Banshees of Inisherin is one of my favorite movies of the year and Kerry Condon is terrific in it (and a terrific interview): https://t.co/dOjiPnXFBx

— Tyler Coates (@tylercoates) October 21, 2022
"It's the men in this movie who are the emotional messes, essentially throwing tantrums," Coates continued. "Meanwhile, it's Siobhán who acts as Pádraic's protector. Do you think that speaks to gender in Irish culture?"
"I think it is Irish, to be honest with you - Irish women tolerate so much," Condon replied. "And they were never really praised or shown the gratitude that they should have been shown.
"But then that's what makes them so brilliant: they don't even need the f****** gratitude. They're like, as long as the men are fed, and they're all getting on - because if you look at the history of Ireland, there was always so much fighting, so much alcoholism, and don't get me started on the Catholic Church.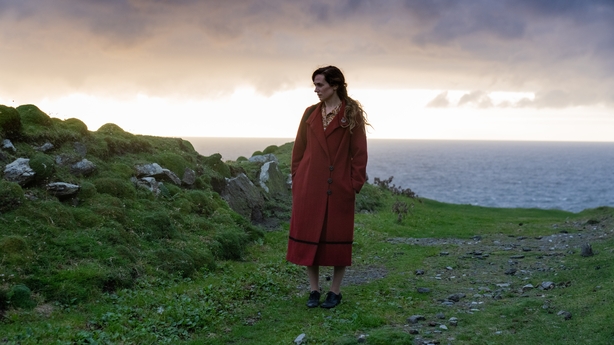 "The women were there through it all, and it couldn't have been easy. There is a very strong aspect to Irish women that isn't praised, and that's why Siobhán is never looking for it. She knows she's never going to get it."
When asked if there had been "a change in Ireland", Condon opined: "It's very progressive, Ireland. I can't really speak too much on it because, of course, I haven't lived there in a long time. My family all lives there, my sisters live there, but I don't want to be mouthing off about a place I don't even live in anymore.
"But they did elect a woman president years ago, and now abortion is legal, and all those things that were hindering women, you know, and same-sex marriage. But of course, change is slow. They do love their boys." (laughs)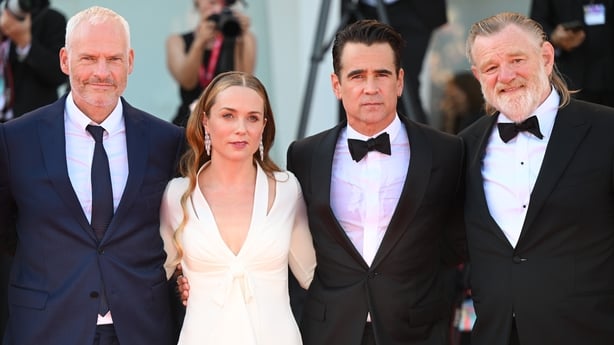 Condon, writer-director McDonagh and his In Bruges stars Farrell and Gleeson have all been tipped for Oscar nominations for their work on The Banshees of Inisherin, with the shortlists set to be announced on 24 January.
The Banshees of Inisherin is in cinemas now.
Watch our interview with The Banshees of Inisherin stars Colin Farrell and Brendan Gleeson:
We need your consent to load this comcast-player contentWe use comcast-player to manage extra content that can set cookies on your device and collect data about your activity. Please review their details and accept them to load the content.Manage Preferences