Northern Ireland indie-pop artist Lucy Robinson has released her new single, Reverie. We asked her the BIG questions . . .
Formally known as Nicha, Lucy is 24 and was born and raised in Holywood, Co. Down and released her debut single Devices in July 2020.
We need your consent to load this YouTube contentWe use YouTube to manage extra content that can set cookies on your device and collect data about your activity. Please review their details and accept them to load the content.Manage Preferences
Speaking about Reverie, she says, "The song represents escaping the confides of someone or something that's tying you down and the feeling of euphoria that comes with making a difficult decision that's good for you."
Lucy's heart lies in Belfast, but her music has already taken her around the world busking in Australia (even securing a slot at the renowned St Kilda Twilight Market in Melbourne) and Nepal's capital city Kathmandu.
Tell us three things about yourself . . .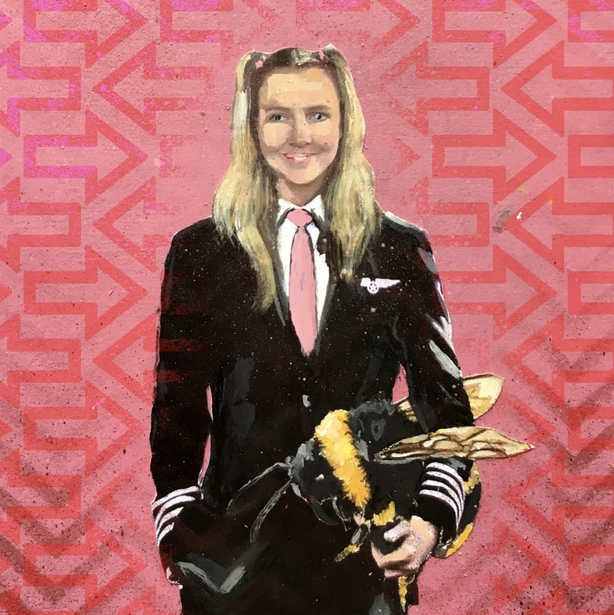 I used to be called Nicha. I'm very indecisive, my grandad was a famous hypnotist (I have his eyes so watch out!).
How would you describe your music?
It's about us all! The lyrics are very relatable and sometimes laced with some subtle humour. Jazz-y chords, chilled, easy on the ears, something pretty unique about it and there's a cocktail of genres mixed up in there.
Who are your musical inspirations?
Did you ever play SingStar? No word of a lie, that stuff was inspirational. I also loved Hendrix, Dylan, Pink Floyd and Bob Marley growing up. Then moved on to Jack Johnson, Avril Lavigne, and Maroon 5. I love a bit of country and I had my techno phase somewhere in my late teens. Now I'm loving hip-hop.
What was the first gig you ever went to?
McBusted! McLoved it.
What was the first record you ever bought?
Pink Floyd - Dark Side of the Moon.
What's your favourite song right now?
Bonita Applebum - Tribe Called Quest.
Favourite lyric of all time?
"We're just two lost souls swimming in a fishbowl" - Wish You Were Here by Pink Floyd.
If you could only listen to one song for the rest of your life, what would it be?
White Gloves - Khruangbin. Don't think I'd ever get sick of it!
Where can people find your music/more information?
@lucychoons on all socials or Spotify.