James Nesbitt confirmed on Saturday night's Angela Scanlon's Ask Me Anything that it was his own rear that clasped a rose during a famous scene in much-loved ITV dramedy Cold Feet.
Looking back on the show's first run 20-odd years ago, Angela Scanlon flashed up of a photograph of the infamous shot with a rose placed between the rear cheeks of a naked Adam, James Nesbitt's character.
Angela asked him if it was a butt double in the scene, or was it his own posterior, to which Nesbitt replied, "That's me!" before adding: "Not that I look at my arse a lot!"
Angela then said, "I thought it would be hairier!" which drew a great response from James. He said: "I haven't got a small army of people shaving it! My God!"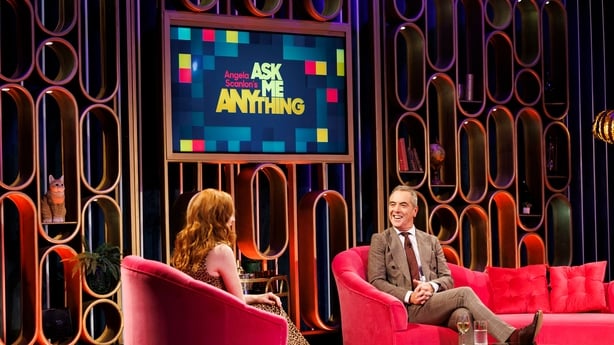 On a serious political note arouind the current debate about the possibility of a united Ireland, James told Angela that he'd "like to take debates out of the Dáil and Stormont and bring them into the church halls, village halls, town halls, Orange halls and find out what we want the relationship to be in creating a new union of Ireland and for someone from my background to thrive within it."
In a wide-ranging chat James Nesbitt also spoke about spending time with his 91-year-old father and reconnecting with him in the final year of his life.
Nesbitt explained that he was one of four children and his dad was his primary school headmaster, and he had three older sisters. He also told her worked at the local Barry's Amusements when he was younger, on the Dodgems and the Big Dipper.