Angela Lansbury, best known for playing Jessica Fletcher in the long-running TV show Murder, She Wrote, has died aged 96.
Lansbury, who spent part of her life living in Co Cork, "died peacefully in her sleep," her family confirmed in a statement.
They said: "The children of Dame Angela Lansbury are sad to announce that their mother died peacefully in her sleep at home in Los Angeles at 1:30 AM today, Tuesday, October 11, 2022, just five days shy of her 97th birthday."
Lansbury was born on 16 October, 1925 in central London. Her parents were Irish actress Moyna Macgill and English politician Edgar Lansbury.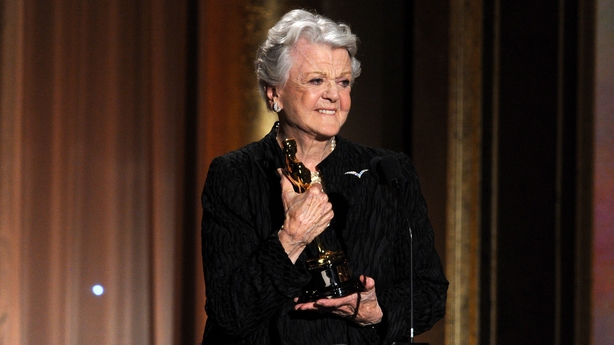 Her career on stage and screen spanned over 80 years and she was a three-time Oscar nominee. She earned nominations as Best Supporting Actress for two of her first three films, Gaslight (1945) and The Picture of Dorian Gray (1946). She was nominated again for Best Supporting Actress in 1962 for The Manchurian Candidate and her deadly portrayal of a Communist agent - the title character's mother.
She received an honorary Oscar in 2013 from the Academy of Motion Picture Arts and Sciences. Lansbury, who was 88 at the time, told the Los Angeles Times: "It's very, very special for me. It is very unique and wonderful to receive at my time of life though I am still in the running - doing things and acting."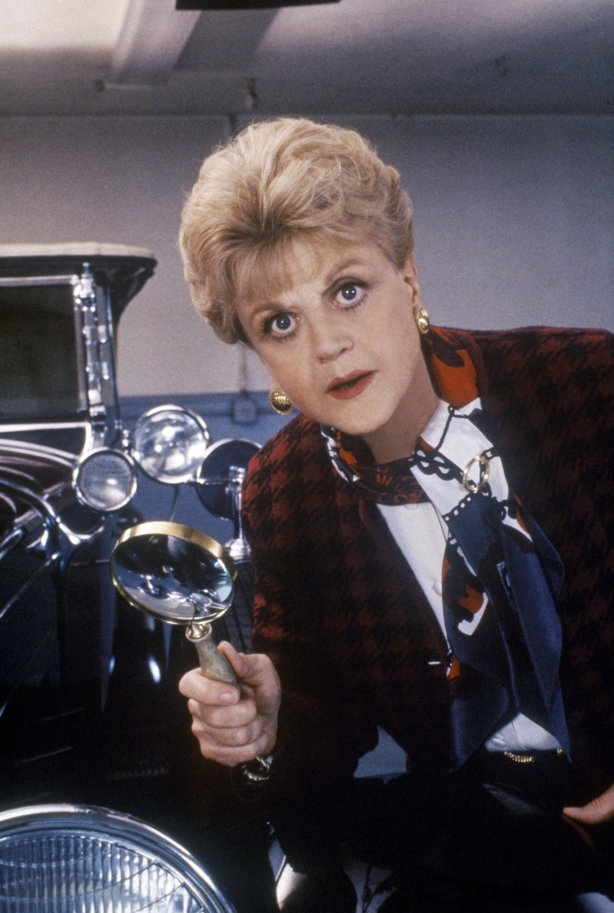 She also won five Tony awards, most recently in 2009 for Best Featured Actress for Blithe Spirit.
Her other Tony wins were for Best Actress in a Musical for Sweeney Todd: The Demon Barber of Fleet Street in 1979, Gypsy in 1975, Dear World in 1969 and Mame in 1966.
Lansbury took her singing skill from Broadway to the big screen in Disney's 1991 animated musical Beauty and the Beast.
She voiced Mrs Potts and sang the critically acclaimed and much-loved song Tale As Old As Time.
However, it was her portrayal of sleuth Jessica Fletcher in the television series Murder, She Wrote that gained her millions of fans across the world.
Based loosely on Agatha Christie's Miss Marple stories, the series centred on Jessica Fletcher, a middle-aged widow and former substitute school teacher living in the seaside village of Cabot Cove, Maine. She had achieved notice as a mystery novelist and amateur sleuth.
The actress found the first season exhausting.
"I was shocked when I learned that I had to work 12-15 hours a day, relentlessly, day in, day out," she recalled.
"I had to lay down the law at one point and say, 'Look, I can't do these shows in seven days. It will have to be eight days'."
We need your consent to load this YouTube contentWe use YouTube to manage extra content that can set cookies on your device and collect data about your activity. Please review their details and accept them to load the content.Manage Preferences
CBS and the production company, Universal Television, agreed, especially since Murder, She Wrote had become a Sunday night hit.
Despite the long days and reams of dialogue to memorise, Lansbury maintained a steady pace. She was pleased that Jessica Fletcher served as an inspiration for older women.
"Women in motion pictures have always had a difficult time being role models for other women," she observed. "They've always been considered glamorous in their jobs."
Murder, She Wrote stayed high in the ratings until its 11th year. Then, CBS, seeking a younger audience for Sunday night, shifted the series to a less favourable midweek slot.
Lansbury protested vigorously to no avail. As expected, the ratings plummeted, and the show was cancelled.
For consolation, CBS contracted two-hour movies of Murder, She Wrote and other specials starring Lansbury.
Murder, She Wrote and other television work brought her 18 Emmy nominations, but she never won.
We need your consent to load this rte-player contentWe use rte-player to manage extra content that can set cookies on your device and collect data about your activity. Please review their details and accept them to load the content.Manage Preferences
Lansbury held the record for the most Golden Globe nominations and wins for Best Actress in a Television Drama Series and the most Emmy nominations for Lead Actress in a Drama Series.
Jessica Fletcher was not the only sleuth Lansbury portrayed. In 1980, she actually played Miss Marple in The Mirror Crack'd, based on Agatha Christie's 1962 novel. The film featured an all-star cast that included Elizabeth Taylor, Rock Hudson, Geraldine Chaplin, Tony Curtis, and Kim Novak.
In 1984, she worked with Irish director Neil Jordan on fantasy-horror movie The Company of Wolves.
In a 2008 Associated Press interview, Lansbury said she still welcomed the right script but did not want to play "old, decrepit women".
"I want women my age to be represented the way they are, which is vital, productive members of society.
"I'm astonished at the amount of stuff I managed to pack into the years that I have been in the business. And I'm still here."
Lansbury was married twice, first to American actor Richard Cromwell in 1945 when she was 19 and he was 35. The couple divorced in 1946, but remained friends until Cromwell's death in 1960.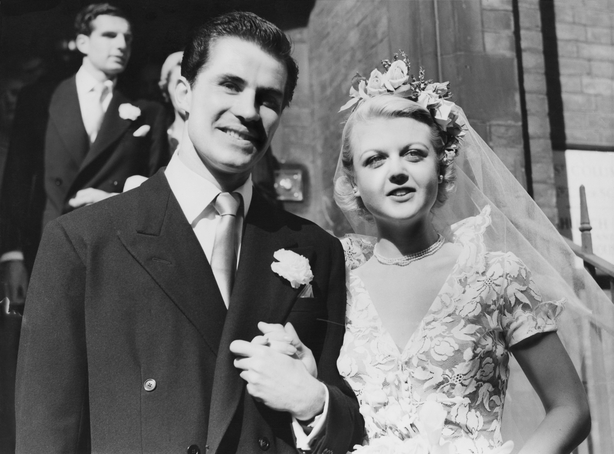 She married her second husband, actor and producer Peter Shaw, in 1949 and they remained together until Shaw's death in 2003. The couple had two children of their own, Anthony Peter and Deirdre Ann, and Dame Angela also became a step-mother to David, Shaw's son from a previous relationship.
Anthony went on to become a television director and directed 68 episodes of Murder, She Wrote.
Source: Press Association