John Byrne talks to Sister Act star Sandra Marvin about stepping into the shoes of Whoopi Goldberg, the buzz of the stage, and the 'momentous' experience of performing with Kate Bush.
With some people you get the impression that they're operating on a different level to the rest of us mere mortals. Take Sanda Marvin, for example. She's currently playing Deloris in Sister Act at Dublin's Bord Gais Energy Theatre, now on tour after a run in London's West End.
Her theatre credits include Bagdad Café, Waitress, Shampoo, Chicago and many other top shows. She sang with a variety of pop and rock acts, ranging from Michael Ball to Liam Gallagher, The Charlatans to Kate Bush.
On TV she's played Jessie Grant/Dingle in Emmerdale and Patricia Williams in Call the Midwife, while also featuring on the likes of Loose Women, Comic Relief and Children in Need.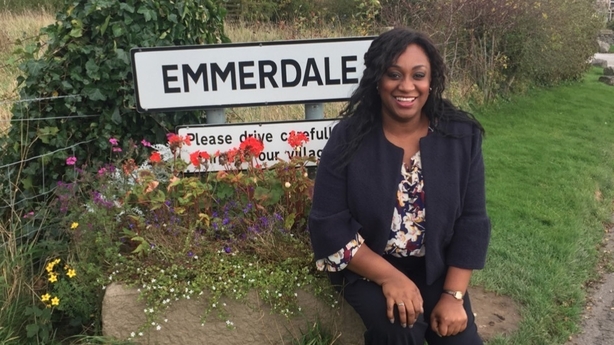 Her film credits include Florence Foster Jenkins, and she sang the title track on the Grammy-winning soundtrack for the George Clooney and Sandra Bullock film, Gravity. Busy lady.
Now she's centre stage in the West End revival of Sister Act, the musical based on the mega-hit Whoopi Goldberg movie, which is now out on our, beginning at the Bord Gais before heading across Britain.
Full of life and oozing positivity, Sandra's a ray of sunshine on a wet late-September morning, around 12 hours after opening night by the Grand Canal, in front of a rapturous audience. The obvious starting point in our conversation is that D4 debut.
John Byrne: Alright Sandra. How did the opening night go?
Sandra Marvin: Oh it went really, really well. The audience response was amazing. It was so exciting. And also, we've had a little bit of a break from when we were doing it in London. We had a three-week break, so for us to all come back again, refreshed, and so excited to get it out on the road - it was amazing.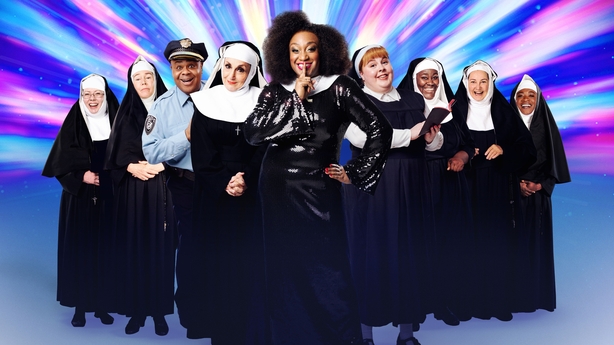 You've performed in many great theatres. How would you rate the Bord Gais Energy Theatre as a venue?
It's stunning! Yeah! The actual location of the theatre is beautiful. By the dock, and all the bars and the lighting and everything. And the building is beautiful. The facilities backstage - luxury. The dressing rooms are beautiful. It's a stunning theatre. And what an amazing auditorium. It's really great.
I've been here in Dublin before. I was here many, many years ago in Hairspray, with Michael Ball. And, yeah, I had a ball.
You've been in hugely successful shows such as Hairspray - as you mentioned - and Waitress, so how does Sister Act compare?
The thing with Hairspray and Sister Act is they've both got a lot of heart, and they're very much about community, finding your community, being there for people, and putting yourself out there.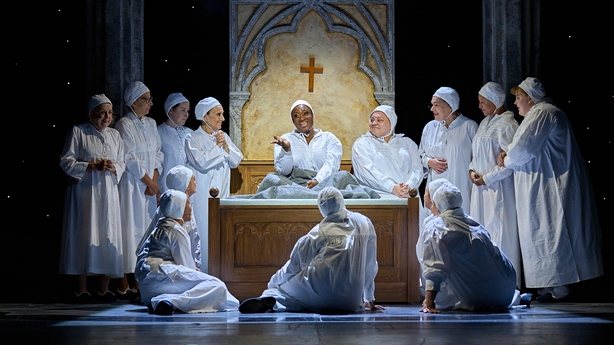 And also, on your journey you might think you want fame and fortune, but you'll actually find out that it's connections with people, love - and community, I keep saying that word - that brings the joy into your life.
They're very similar in that way - along, of course, with great dance routines and amazing music.
And it must be fun playing Deloris?
Oh my gosh! She's an amazing role to play. She's so much fun. Once I go on-stage, I get very little time off-stage, so she keeps me on my feet! She's so busy, she's so energetic, I love playing the role.
Whoopi Goldberg created the role, and she's iconic, so to step into those shoes is such a privilege.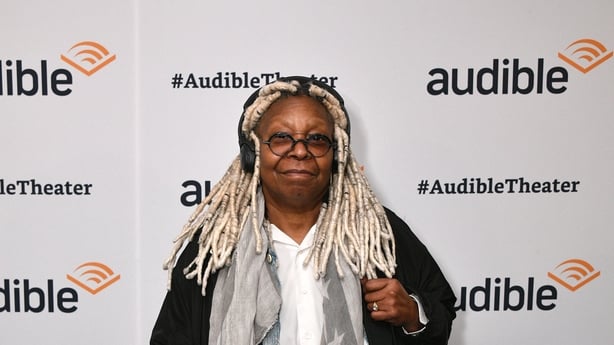 The journey of Delores - and the nuns - by the time you get to the end, you're absolutely buzzing. Someone asked me the other day, what's the difference between the film and the show - the show is as funny, but the difference is the atmosphere in the auditorium. When the nuns go on this journey, you can feel the audience going on the journey as well.
By the end of the show we're on this high, the audience naturally jump out of their seats, and there's so much energy in the room. You're absolutely buzzing. It's really exhilarating.
As well as your career in musical theatre, you've also sang with the likes of Liam Gallagher, The Charlatans and others. But I was very impressed to learn that you sang with Kate Bush when she played a rare and legendary series of shows in London in 2016.
Those tickets were sold out in seven minutes! It was also, I have to say, at the Event Apollo in Hammersmith, and I got to go back there this summer with Sister Act, and got to perform on the same stage as Deloris.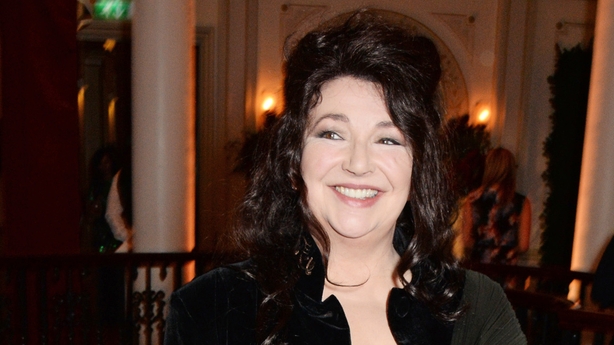 The Kate Bush shows were momentous. One of those things I'll never forget, because the whole Kate Bush experience was just a once in a lifetime thing. She was so inspiring. And a great talent.
You've also had a very healthy TV career in shows such as Emmerdale and Call the Midwife, but I bet performing in musical theatre is your favourite gig of all?
Yeah, I adore being on stage. Live performance is something that I've enjoyed since I was little. So to be able to have a career doing it, I feel really privileged. I love it. I really love it. I love being able to take people on a journey - especially with everything we've been through recently.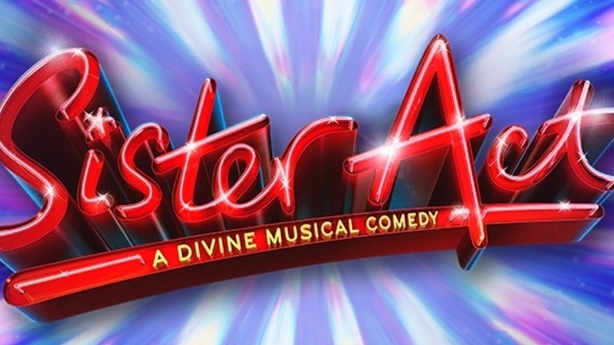 I also appreciate my job more now. And the idea that people want to come and be uplifted for an evening, and to be able to provide that - in a show like this - so that people can walk out smiling and skipping, is great.
I'd say theatre is good for mental health. A little bit of escapism, and a little bit of joy, on whatever journey you choose to go on. Theatre and live music is good for your heart and it's good for your soul.
Sister Act is on at the Bord Gais Energy Theatre until October 1. Tickets are available from Ticketmaster.