The Thrash Blues launch their new album, Wildlife in Pieces, at The Alternative Sunday Social Club Presents in The Wild Duck, Dublin this Sunday, 25 September at 4.00pm. we asked them the BIG questions . . .
Once described as a "Punk Pixies", Liz and Ro are influenced by The Stooges, Bad Brains, Talking Heads, Led Zeppelin, Thin Lizzy, Queens of the Stone Age, Blondie, John Lee Hooker, The Beatles, The Rolling Stones and Ramones.
2020 saw them playing support to ex-The Boys man Duncan Reid, Dublin punk legends Paranoid Visions and, right before the lockdown, New Wave heroes The Vapors.
After a difficult two years away dealing with lockdown, injury and tragedy, the band have pulled together a new album.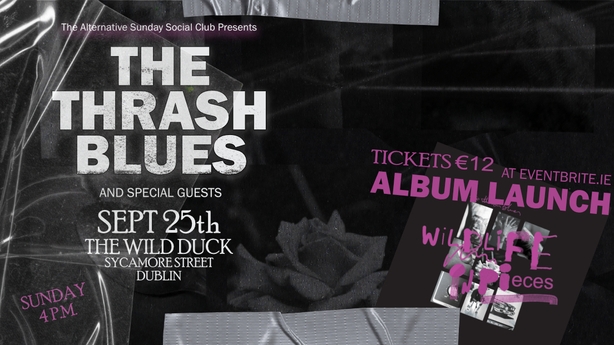 "We've touched upon a lot of genres on this record. Some are obvious and some less so. It's a mash-up of the music we love to listen to, played the way we like to play it," they say.
"We always write music with a live audience in mind and we're always thinking 'Would we enjoy this if we were on the outside listening in?'. If the answer's yes, then it's a keeper. There's no labouring over a song, it either works or we move on. We're not here to bore ourselves or anyone else."
Tell us three things about yourself . . .
We are a band. We are from Dublin. We are our own groupies. We've already said too much.
How would you describe your music?
Ro: We never know how to answer this one!
Liz: Er…high energy. Rockin'. trashy. Punky. A little bit bluesy.
Ro: We definitely don't sound like The White Stripes or The Black Keys, if that's any help. Someone once told me we sounded like the 'Punk Pixies' which I thought was great.
Who are your musical inspirations?
Ro: So much to draw from. The Stooges, Black Sabbath, Punk, Blues. When I was a kid, I was captivated by John Lee Hooker. It's that scene from The Blues Brothers where he's playing on the street. I'd never seen or heard music so stripped down and raw. That was the first time I realized there was more to music than what was pushed out over the mainstream radio and TV. That has always remained an inspiration to this day.
What was the first gig you ever went to?
Liz: The first gig I ever went to was in a local boozer, watching my brother play drums in his band. They were called On The Level (I think!).
Ro: I think mine was in Salthill in Galway, an outdoor stage on the seafront in the summer of 1980 something. The band was Jump the Gun. It wasn't one of those moments where you see a band live and say to yourself "that's what I want to do when I grow up". That would come later.
What was the first record you ever bought?
Ro: Reet Petite by Jackie Wilson. Yes. I'm that old!
Liz: So Lonely by The Police. Yeah, I'm that old too!
What's your favourite song right now?
Ro: I Met My Pet On The Internet by Dangerous Dave and the Side Effects. One of our fav Irish bands. Check them out and see for yourself. They'll be supporting Bad Manners soon in Dublin. They're the dog's.
Favourite lyric of all time?
Liz: That's an easy one. The Man who sold the World by Bowie. I love that line 'I gazed a gazely stare'.
If you could only listen to one song for the rest of your life, what would it be?
Liz: Touch Too Much by AC/DC.
Ro: Rise by PiL. I'd put that up there as my favourite song ever. There are so many hooks in that song. There is no wrong time to listen to it. It's of its time yet timeless and Lydon is brilliant on it.
Where can people find your music/more information?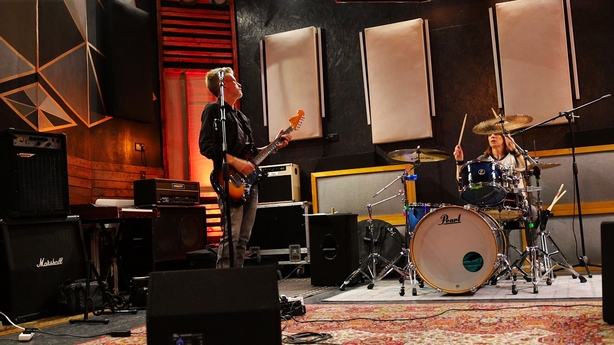 You can check us out on Bandcamp, Insta and Facebook.