Damien Dempsey and Pòl Brennan of Clannad have teamed up with druidic rockers Tau & The Drones Of Praise for new song Ceol Ón Chré, which they describe as "a clarion call from the land, a cry of the heart".
We need your consent to load this YouTube contentWe use YouTube to manage extra content that can set cookies on your device and collect data about your activity. Please review their details and accept them to load the content.Manage Preferences
Ceol Ón Chré is the second focus from Tau & The Drones of Praise's upcoming album Misneach and the band say, "At a time when our world broken by patriarchy needs the masculine to show up in his wholeness, three Warriors of the Spirit bring us this clarion call from the cré (land), a powerful cry from the croí".
Behind the music: Tau & The Drones Of Praise
Pól Brennan, who wrote the song as an oral chant, says "This song was a gift from the Sacred Drum. First came the drumbeat, followed by the melody and words. It was offered and sung for the first time at an Eagle Dance Ceremony in Wicklow."
Seán Mulrooney of Tau & The Drones Of Praise says "It is a song for the children. It is for generations to come and for the people of today and tomorrow to have the misneach (courage) to move forward with neart (strength), imbas (wisdom), grá (love) and cumhacht (power)."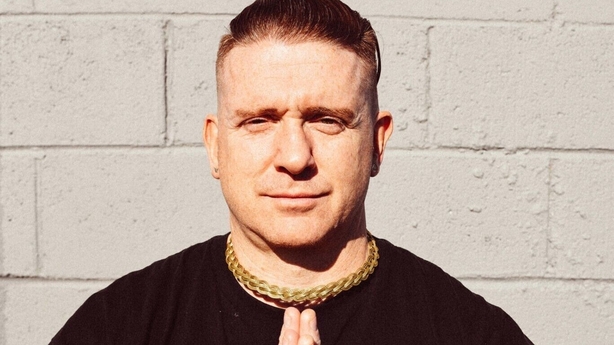 Damien Dempsey adds "It's an honour to sing this incredible song with two deep as the ocean old soul bards Pól and Seán.
"Pól's song is an emphatic call for people to stand again on the land, touch the mother, dance and sing to the ancestors with others and feel the soul soar again."
The video for the song was filmed on Sliabh an Iariann in Co Leitrim, where the Tuatha de Danann arrived aeons ago to bring a Golden Age of peace and prosperity to Ireland.
Misneach is set for release on 21st October 2022. Tau & The Drones of Praise Irish Tour dates: 19 October - Dolans Pub, Limerick. 20 October - The Loft, Galway. 21 October - Whelan's, Dublin